Job Opening for Registered Nurse (RN) is available at our Nursing Home
Days, Evening & Night Shifts Available
---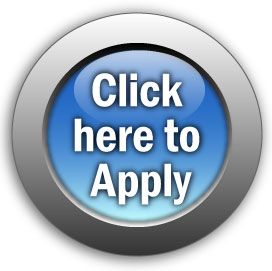 Nursing Home | Registered Nurse (RN) & Licensed Practical Nurse (LPN)
SMC is currently looking for a PART-TIME DAY, EVENING AND NIGHT shift RN to join our team.
Our current bonuses are as follows:
RN Full-time - $15,000  
RN Part-time - $5,000      
Shift Differentials are available! 
SUMMARY
Provide professional nursing care to residents as ordered by the Medical Staff and as outlined by the policies and procedures of Health Services. Assist in maintaining continuity of nursing care given to the patients.
ESSENTIAL DUTIES AND RESPONSIBILITIES
Assess and meet residents' immediate needs.
Keep accurate and complete records.
Observe, record, and report to physician or immediate supervisor any significant change in the patient's condition associated with drugs, treatments or any other disease process.
Acquire knowledge of each background and history. Assist in planning and documentation of the total care for each patient.
Assist in directing, supervising, assigning, orientating, and teaching, of assigned personnel.
Use all opportunities for teaching both patients and their families.
Be aware of community resources that are available for the patient's continued nursing care after his/her dismissal. Assist in arranging resources for those that need them.
Interpret LTC policies for the patient, his/her family, and the community.
Administer medications, treatments, oxygen therapy and aerosols as outlined in the procedure manual and as indicated by doctor's orders. Attend annual in-service on these issues.
Assist with ordering, receiving and handling supplies as needed.
Assist with narcotic count at end of each shift and assure accuracy before allowing the staff to leave.
Assist with Quality Performance Improvement as assigned.
Provide direction and monitoring of medication administration by medication aide following the prevailing practice standards of the profession. The charge nurse will be responsible for observing and taking appropriate action regarding side effects, desired effects, intervention, and contraindication associated with the medication.
Other duties as assigned by the Supervisor.
EDUCATION and/or EXPERIENCE
Graduate of an accredited associate degree of nursing, diploma, or Bachelor of Science Degree in nursing program.
One or more years of LTC experience preferred, but not required. 
CERTIFICATES, LICENSES, REGISTRATIONS
Current Nebraska RN.
Become a Nurse near Lincoln, Omaha, and Fremont. We are located just 30 minutes away in Wahoo!