Type 1 Diabetes Defined
When you have Type 1 diabetes, your pancreas doesn't make insulin or makes very little insulin. Insulin helps blood sugar enter the cells in your body for use as energy. Without insulin, blood sugar can't get into cells and builds up in the bloodstream. High blood sugar is damaging to the body and causes many of the symptoms and complications of diabetes. Type 1 diabetes was once called insulin-dependent or juvenile diabetes. It usually develops in children, teens, and young adults, but it can happen at any age. Learn more about Type 1 Diabetes here. 
---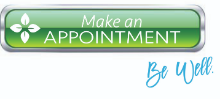 The Diabetic Care Clinic is your solution for
Type 1 Diabetes Management
Comprehensive Diabetes Education
Whether you have just learned you have diabetes or have had it for many years, the Diabetic Care Clinic can help you develop a plan to stay healthy. Topics included in this education program include carbohydrates and meal planning, controlling low and high blood sugar levels, medication information, foot care, dealing with stress, traveling with diabetes, and avoiding complications.

Insulin Pump Training
The Diabetic Care Clinic will help you learn how to manage your diabetes using an insulin pump. Follow-up monitoring and education is also available.
Continuous Glucose Monitors (CGM)
Using a CGM is an effective accessory to managing diabetes, it provides information for patients with diabetes and their providers to make accurate treatment decisions.
A CGM gives patients a complete picture of their blood sugar level, unlike a regular blood sugar meter that provides only a single reading with each fingerstick.
Annual Follow-up
Annual follow-up is a vital part of managing your diabetes. This is a great time to review education and test results to help you continue to manage your diabetes long-term. These appointments are covered by many insurance companies, including Medicare.
---
With education and support, you can manage diabetes and change your life.