New Video Released from Saunders Medical Center (4-3-20)
Saunders Medical Center is actively monitoring the COVID-19 (Coronavirus) situation. 
We are working closely with the Three Rivers Health Department and continue to receive regular updates from the Nebraska Department of Health & Human Services and the Centers for Disease Control and Prevention (CDC). At this time, continue to: 1) practice good hand hygiene (wash hands for at least 20 seconds with soap and water or use hand sanitizer); 2) cough/sneeze into your elbow or into a tissue; and 3) avoid touching your eyes, nose or mouth. 
If you are experiencing fever, cough, minor respiratory symptoms (such as shortness of breath— which could be a major issue), or have had exposure to COVID-19, it is best to stay home and contact your primary care provider to avoid exposing others.  The best treatment for minor symptoms is rest and supportive care (acetaminophen, ibuprofen and other over the counter medications).  For more severe symptoms, we encourage you to call prior to coming in order to help determine the best treatment of care.  Please call Saunders Medical Center Family Clinic (402-443-4191) during clinic hours.  After hours, please call the SMC Nurse Care Line (402-443-1448). 
To ensure the safety and well-being of our community, communication during this historical event is our top priority. For the latest news see our Coronavirus News Page and Social Media feed below:
Nursing Home Information
At this time, we request that family and friends do not visit Saunders Medical Center Skilled and Long Term Care. Out of caution, we are limiting all visitors to our facility unless absolutely necessary. We are posting signs at our entryway doors to notify visitors of this policy and actively screening individuals, including staff, who need to come into the building.
We understand that connecting with your loved ones is incredibly important, and there are a variety of other ways you might consider communicating with them. These may include telephone, email, text, video chat or social media. If you believe a visit to SMC Skilled and Long Term Care is necessary, we request that you contact Sam Prokopec at 402-443-4685 prior to your arrival.  We appreciate your support and understanding on this matter.  Be Well. 
For the most updated information, please see:
CDC  https://www.cdc.gov/coronavirus/2019-ncov/index.html
Nebraska Department of Health & Human Services  http://dhhs.ne.gov/Pages/Coronavirus.aspx
Three Rivers Public Health Department https://threeriverspublichealth.org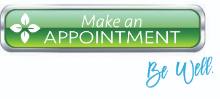 We Are Here To Help   |    402 443-4191 MAIN LINE
Saunders Medical Center includes a 16-bed critical access hospital with inpatient and outpatient services, a Rural Health Clinic, and a Nursing Home which offers skilled nursing care. We also offer Surgery, Therapy & Wellness Services and a Multiple Sclerosis Clinic. We pride ourselves on the high quality of care we consistently provide for our families and community. 
Saunders Medical Center is a not-for-profit facility committed to providing excellent care, ALWAYS.

Want to join our awesome team?
Click here to see our latest career opportunities!
Have non-emergency questions for a nurse?
Call our after hours Care Line at 402 443-1448  |  ER Open 24|7|365