We know our community is eager to receive the vaccine. And we are eager for you to receive it as well.
 Vaccine Update  2/2/21 Saunders Medical Center is currently receiving limited quantities of the Covid-19 vaccine. We have been working with Three Rivers Health department and also reviewing our list of eligible vaccination candidates ages 75 and older. Patients with known chronic medical conditions will be vaccinated as a priority within this age group.  Once we receive the vaccine we will notify our eligible patients and county residents from the Three Rivers waitlist to schedule a vaccination appointment. Due to the very limited vaccine supply, we will be reaching out to schedule these appointments at this time. Three Rivers Public Health Department is no longer accepting registrations for the vaccine waitlist.  They have asked that patients sign up through the state of Nebraska at https://vaccinate.ne.gov If you need assistance filling out the registration, call the hotline at 833-998-2275 or 531-249-1873 to register.
Saunders Medical Center is actively monitoring the COVID-19 (Coronavirus) pandemic. For the latest coronavirus news, see the

Three Rivers

Health Department dashboard 

or the

SMC COVID-19 communication page.  Updated Visitors Policy 

during Pandemic.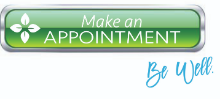 Have non-emergency questions for a nurse?
Call our after-hours Nurse Care Line at 402 443-1448  |  ER Open 24|7|365
We Are Here To Help   |    402 443-4191 MAIN LINE