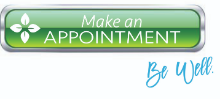 Saunders Medical Center is actively monitoring the COVID-19 (Coronavirus) pandemic. For the latest coronavirus news, see the Three Rivers Health Department dashboard or the SMC COVID-19 communication page. Updated Visitor Policy During Pandemic
We Are Here To Help   |    402 443-4191 MAIN LINE
Saunders Medical Center includes a 16-bed critical access hospital with inpatient and outpatient services, a Rural Health Clinic, and a Nursing Home which offers skilled nursing care. We also offer Surgery, Therapy & Wellness Services and a Multiple Sclerosis Clinic. We pride ourselves on the high quality of care we consistently provide for our families and community. 
Saunders Medical Center is a not-for-profit facility committed to providing excellent care, ALWAYS.

Want to join our awesome team?
Click here to see our latest career opportunities!
Have non-emergency questions for a nurse?
Call our after hours Care Line at 402 443-1448  |  ER Open 24|7|365