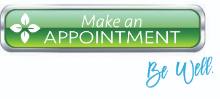 We Are Here To Help   |    402 443-4191 MAIN LINE
Saunders Medical Center is a 16-bed critical access hospital with both inpatient and outpatient services.  We pride ourselves on providing the very best care through the clinics, hospital, long term care and ancillary services.  We are a not-for-profit facility dedicated to Caring for You, Close to Home.

Want to join our awesome team?
Click here to see our latest career opportunities!
Have non-emergency questions for a nurse?
Call our after hours Care Line at 402 443-1448  |  ER Open 24|7|365