Saunders Medical Center wants you to Be Well! 
Progressive facility with the latest technology
Passionate employees that care for you as family
FREE Health Coaches available to help you achieve your health goals
Dedicated physicians and physician assistants seeking the best for you and your family
Your Medical Home
We appreciate you choosing Saunders Medical Center for your healthcare needs! As a Patient Centered Medical Home we believe that the focus of care should be on the patient and their relationship with the healthcare team.
A Medical Home is called a "home" because we would like it to be the first place you think of for all your medical needs. Much like a home, the goal is to make it easy and comfortable for you to get the care you need, in a way that works best for you. Within our home, a partnership develops between the patient and their healthcare team in order to coordinate the services you need and to provide you with the best care possible. The focus is on you.   Learn more about our promise to you.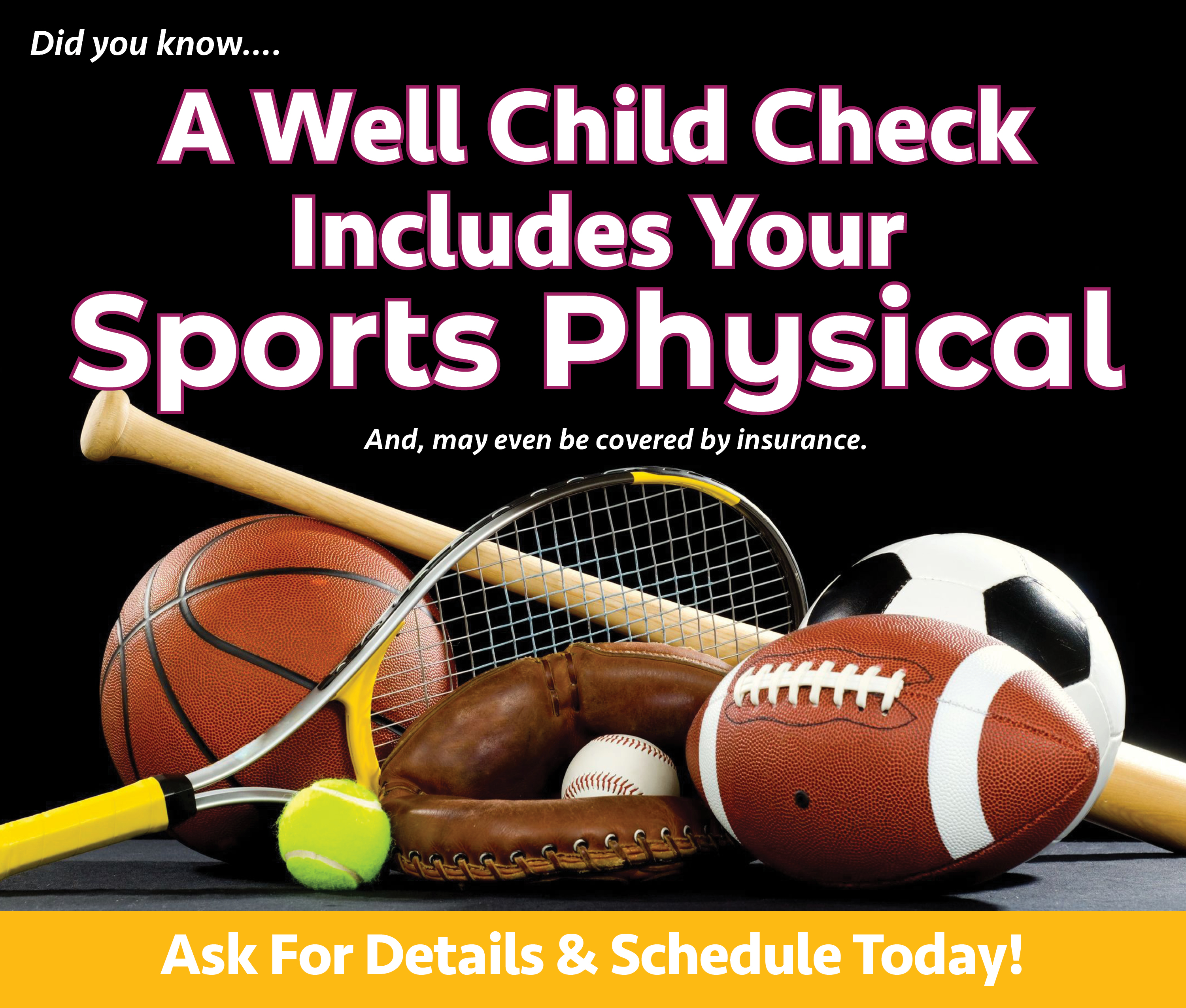 Sports Physicals are offered throughout the summer, but available anytime. Sports Physical Form to be completed by guardians prior to the appointment. Cost is $25 May 1 through July 31 and $40 starting August 1.

IMPORTANT: 

Instead of scheduling a sports physical, you may wish to schedule your annual physical called a

Well Child Exam 

which is typically covered by most insurance companies.

In addition to the potential cost savings, see the attached

 Letter To Parents About Physicals for important details of why you may prefer an annual physical.

The annual physical includes the sports physical required by your high school.  
Concussion Safety & Testing
 Concussions are an important topic for athletes. Baseline testing takes place at the school.
When there is a suspected concussion, see your provider as soon as possible. Our clinic has a physician certified in the Nebraska Sports Concussion Network. An office visit is the only charge for the testing. For more information see http://www.nebsportsconcussion.org/ or call us at 402 443-4191.
---
Physicals
Physicals are important in all stages of life to create baselines so changes can be detected. It is recommended to have a physical each year and is generally covered by insurance to promote wellness.
---
Clinic Forms & Links
Click above to see all the clinic forms including Sports Physicals, Immunization Records and more!