Annual Well Child Checks | Baby to Teen Milestone Schedule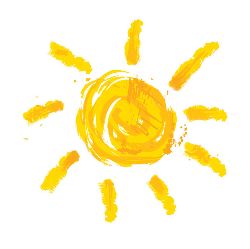 Milestones matter to the health of your child. Let us help make sure they are on track. And, let us make sure you are taking care of you too!
—Nicole Akers, MD
Complete Child Care
SMC's Family Care Clinic has a superb team of providers who will care for you and your child as part of their own family. They go the extra mile and collaborate when needed. 
Often as a new parent, there are many questions on a variety of topics, including:
sleep patterns, eating habits, social behaviors, movement milestones and so much more. 
Bright Futures, published by the American Academy of Pediatrics, are the guidelines SMC Family Care Clinic utilizes to confirm your child is meeting milestones on time at each Well-Child Check. Each child is different. Our providers have connections with other specialists when needed. 
Benefits of Well-Child Checks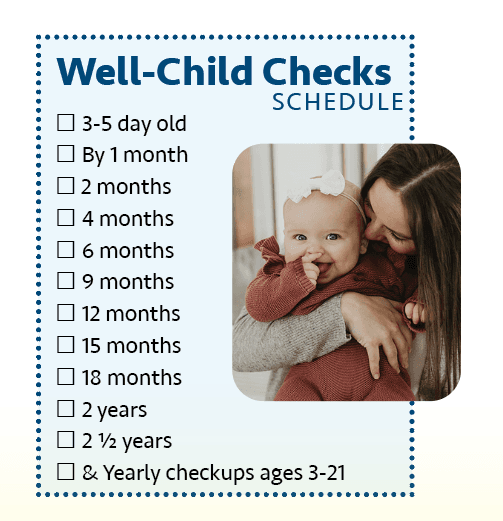 Growth & Development Tracking These check ups are a great opportunity to discuss your child's growth, milestones, social behaviors and learning with a professional. 
Regular Visits Create a Strong Partnership for your child's healthcare throughout their lifetime. Building trust with your provider is a great benefit in the health of your child. The team (child, parent, provider & nurse) works together to help develop optimal physical, mental and social health of your child. 
Communicating Concerns Quickly By keeping a list of questions handy and keeping your well-child visits scheduled, you will be reassured that your child is meeting their milestones and your questions will be answered. 
Prevention of Illness & Injury Discuss home and school safety and nutrition to prevent illness and injury. 
And, they are FREE! Did you know that most insurance companies and Medicaid cover all well- child visits? 
Click the button below for the full brochure noting the immunization schedule and when you should have your child see your doctor for Well Child Checks at SMC's Family Care Clinic. 
So much growth happens so quickly! 
Track your child's milestones at their well-child checks!
Developmental Milestones Milestones are goals for your child. Know the developmental recommendations and keep your well-child check appointments to ensure they are reaching them. If you have any questions, don't hesitate to communicate with your doctor.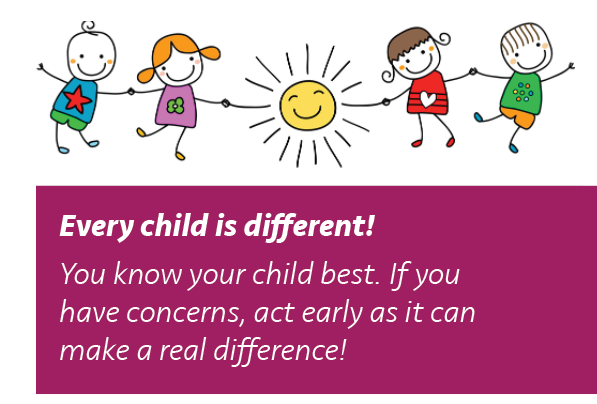 Ensuring Your Child's Health