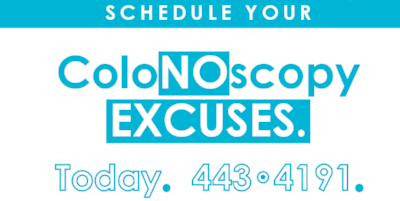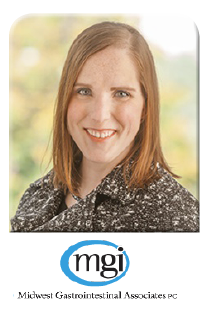 Dr. Rebecca Ehlers is Board Certified in Internal Medicine and Gastroenterology. Dr. Ehlers is interested in the diagnosis and treatment of a broad spectrum of gastrointestinal and hepatic disorders with particular interest in the diagnosis and management of inflammatory bowel disease. She also performs colonoscopies & EGDs.
Upper endoscopy, also known as EGD, is a procedure in which a thin scope with a light and camera at its tip is used to look inside the upper digestive tract—the esophagus, stomach, and first part of the small intestine, called the duodenum.  

This procedure is used to identify causes of abdominal or chest pain, nausea and vomiting, ulcers, tumors, heartburn, inflammation, bleeding and swallowing problems.
Dr. Ehlers was born and raised in Kearney, Nebraska.  She received her bachelor of sciences degree in biology from the University of Nebraska-Lincoln in 2003 and her medical degree from the University of Nebraska Medical Center in 2007.  Dr. Ehlers completed her residency in Internal Medicine at Mayo Clinic Rochester, MN, in 2010.  She returned to Nebraska and completed her gastroenterology and hepatology fellowship at University of Nebraska Medical Center in 2013.  
In her free time she enjoys spending time with her husband and family, traveling, watching movies, and attending Nebraska football games.
SCHEDULE
To schedule with Dr. Ehlers, please call Saunders Medical Center at 402 443-4191.