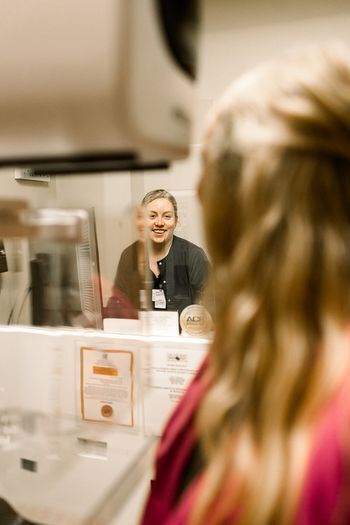 So, you're not so sure about a mammogram!?
It is really easy to put everyone first, but this is REALLY important! Take time for YOUR health. 
At SMC, we work hard to make you feel as comfortable as possible.
There is a spa-like pink suite and changing area for your privacy and comfort.
Before every step, we explain the procedure to make sure you understand how the equipment works.
"Bella Blankets" are used to keep you warm and comfortable as possible. 
Call us today at 402 443-4191 to schedule your mammograph today—it only takes 15 minutes. 
Your loved ones will love that you took time for your health!
  Celebrate Pink! Call in October to Schedule Your Mammogram & Get a Free Gift