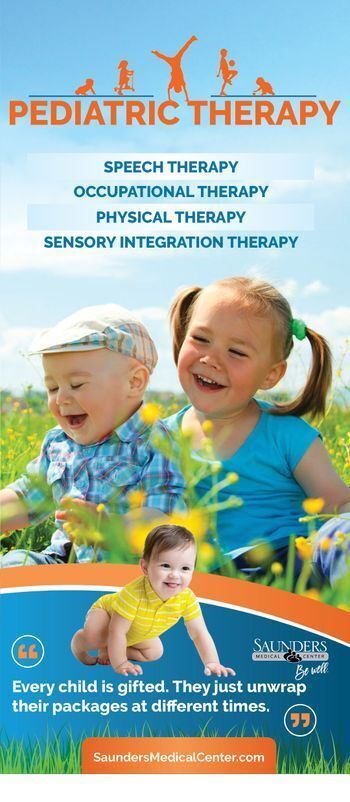 Click above graphic for the full brochure!
What is Pediatric Therapy?
A Pediatric Therapist:
Works with children ranging from birth to age 21 and their families to reach maximum independent function
Promotes active participation in home, school and community environments
Is trained to assess the gross motor and sensory functions of children and design an individualized care plan that will emphasize improved functional skills, or prevention of further disability
Promotes health and wellness in collaboration with families and other medical, developmental, and educational specialists
Common Pediatric Diagnosis' Evaluated by a Therapist:—
Autism/Spectrum disorders   |   Cerebral Palsy
Torticollis   |   Developmental/Gross Motor Delay
Downs Syndrome   |   Gait abnormalities   |   Genetic Syndromes
Hypotonia   |   Toe walking   |   ADHD/ADD
"Clumsy" motor incoordination | Traumatic and acquired brain injury
Cardiopulmonary conditions
Getting you back to your best, FASTER!