"We can get our patients treatment sooner with this cutting edge technology, so that if we do detect concerns it may prevent possible vision loss. The RetinaVue checks the tiny vessels in the eyes. Patients with diabetes and eye concerns can be tested so if there are complications they can receive treatment at a much earlier stage of damage to the eyes. It has been a great thing for Saunders Medical Center's Family Care Clinic."
—Lori Russell, RN, BSN  
Clinical Health Coach 
RetinaVue Made Possible by Gift to Foundation
Providers, Health Coaches Are Thankful for this New Tool to Help Prevent Blindness
Why gift medical equipment such as RetinaVue? 
Myron Johnson met with the Saunders Medical Center Foundation and asked what equipment was needed. This was one of the pieces of equipment he donated and it is helping so many already! The Health Coaches, Nurses and all of Saunders County will benefit from this donation. Here's how: Early testing of vision with RetinaVue assists in detecting abnormalities to assist in earlier treatment, preventing blindness. 

Whether it is you, your parents or grandparents this test is now offered at Saunders Medical Center because of the generosity of Myron. Would you like to make a difference too? Simply contact Candi at 402 443-1427 or Lisa at Foundation@smcne.com to learn more about additional needs and upcoming projects. No donation is too small to make a difference. 
"Insurance companies are encouraging more patients to get this test. This medical equipment 'RetinaVue' will increase the number of patients that we can help prevent complications from diabetes. We are very thankful for the Foundation and the gift making this equipment possible to help with our patients!"
—Nicole Josephsen, RN, BSN, CDCES  
Saunders Medical Center Clinical Health Coach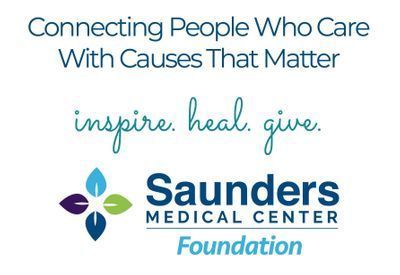 Phone | (402) 443-1422
Email | Foundation@SaundersMedicalCenter.com
Address | 1760 County Road J | Wahoo, NE 68066