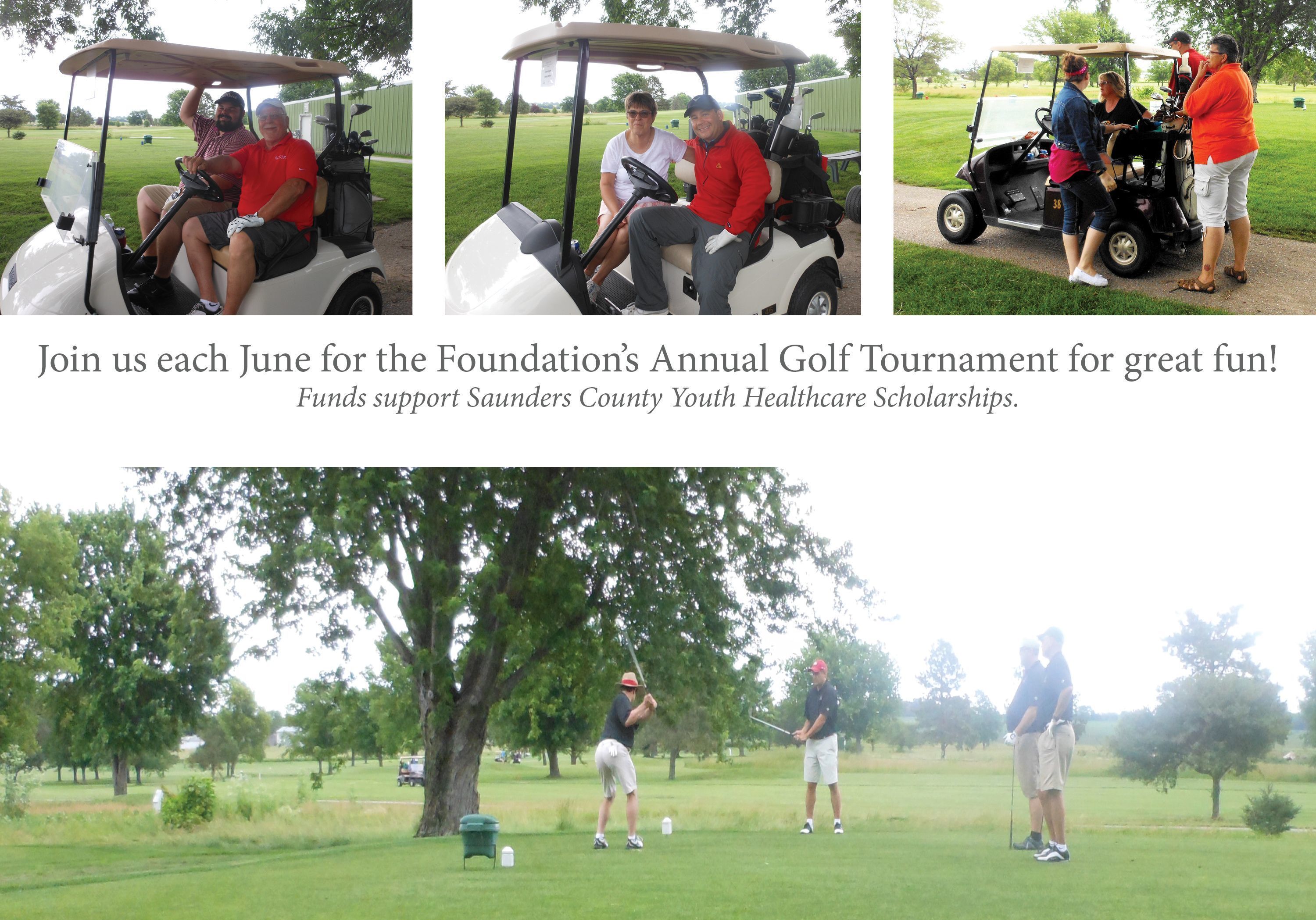 Register Now for Golf! June 16, 2023
Please plan to attend the Saunders Medical Center Foundation Golf Tournament at Ashland Golf Club.  It is a great opportunity for friends and colleagues to enjoy a day of golf and fun for a great cause!  Funds raised at this annual event provide healthcare scholarships for students in Saunders County. 
The Saunders Medical Center Foundation is proud to announce the winners of last year's Health Education Scholarships—
Madelynn Peterson
Tatum Gossin
Catherine Haberman
Taylor Otte

If you have any questions regarding the Saunders Medical Center Foundation Golf Tournament, please contact Candi Johnston at (402) 443-1427, or via email at Foundation@smcne.com. Registration is due May 30. 
Your consideration and generosity are greatly appreciated. We look forward to seeing you on the greens! 
It's Larger Than Life!
Click below to see some fun times and hear some great tunes!