"I never would have dreamt that I would have a stroke.  Watch for the symptoms.  Go in and get a yearly physical.  And if you have any doubts at all about going to Saunders Medical Center because they are located in a small town, know that you can trust them with your life.  And on top of that, they are just wonderful people all around." 

—Les Mach's advice after being given a second chance at life

 
Smile for Me.
"Smile for me."  Sue Mach's worried face confirmed everything.  While her husband Les was talking just fine and had even driven himself five blocks to the bank where Sue worked, the tell-tale droop in one side of his usually warm and open smile made Sue's own heart respond with a tightening grip.  Les was having a stroke.  Immediately taking over in the driver's seat, Sue raced Les to the nearest emergency room at Saunders Medical Center.  At the same time, she was praying her husband would survive.
Just an hour before that, Les had left his house to mail a letter from the nearby grocery store. When arrived, Les stepped out and noticed his right leg seemed to drag and flop as he walked toward the store entrance.  Les' annoyance grew as he thought to himself, "Nothing seems to be working right today."  Remembering they were out of milk, Les walked to the dairy section and reached for a half gallon of milk but something was wrong with his arm—he couldn't lift the milk.  Both his arm and the carton fell at his side.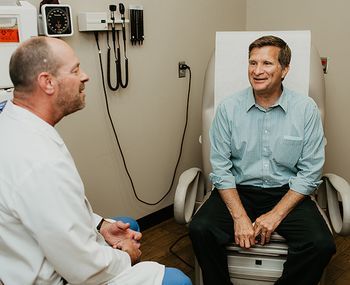 At this point, Les was beginning to worry, but he still hadn't connected the dots.  He was a healthy, active man in his 60's with no family history of strokes.  "I run and eat healthy.  I take good care of myself. This can't be a stroke," he thought.  While he paid for his milk, he decided to call Sue for help and explain everything that had happened to him that morning.  
Arriving at the Saunders Medical Center Emergency Department, Les and Sue were immediately assisted by the staff.  Dr. Nicole Akers ran a quick strength test, checking Les' arms and legs by pushing against them.  At the same time, Sue was on the phone to their son who is a physician's assistant.  "They're going to want to run a CT scan," he said.  And that's exactly what they did.  Within the first half hour of arriving, the staff had ordered and completed a CT (Computerized Tomography) and MRI (Magnetic Resonance Imaging) scan, and fifteen minutes later, they had the results.  Dr. Newburn explained to Les and Sue that while Les didn't have bleeding on the brain, there were signs that Les had suffered a previous stroke.  Les remembered a couple of episodes in the past when he had felt nauseous and light-headed but had attributed it to drinking too much coffee.
While Les and Sue knew the doctors and nurses at SMC would be professional and caring, they had not been aware of the resources available to them there.  Everything was taken care of at SMC, from the CT and MRI scan to blood work, Les was able to rest and recover while he was "waited on hand and foot" by the staff.  While Les was enjoying the care, he was also aware of how seriously the staff took his symptoms.  At one point, he overheard Dr. Hank Newburn on the phone with the stroke center in Omaha to confirm whether or not they would recommend that Les be put on a drug that might assist with future strokes but also had risks associated with its use.  On the phone, Dr. Newburn called through the doorway of Les' room to the nurse who was caring for him, "Can he stand up?"  Les stood from his bed.  "Can he raise his arms?"  Les was able to lift his arms.  Given that Les was able to complete these tasks, Dr. Newburn decided that the risk factors of starting this medication outweighed his taking it.  This cautious and careful attention was so appreciated by the Mach family and following an overnight stay, Les was able to return home.  
Thinking back to this experience, Les and Sue are able to joke about that day.  "I'm so blessed that there are no lingering symptoms.  If part of my brain was killed, it must have been something I didn't use, like the part that does calculus,' Les joked.  When asked what they think contributed to the fact that Les survived a stroke, they are quick to respond: "Prayers and good doctors."
---
Know the signs of a stroke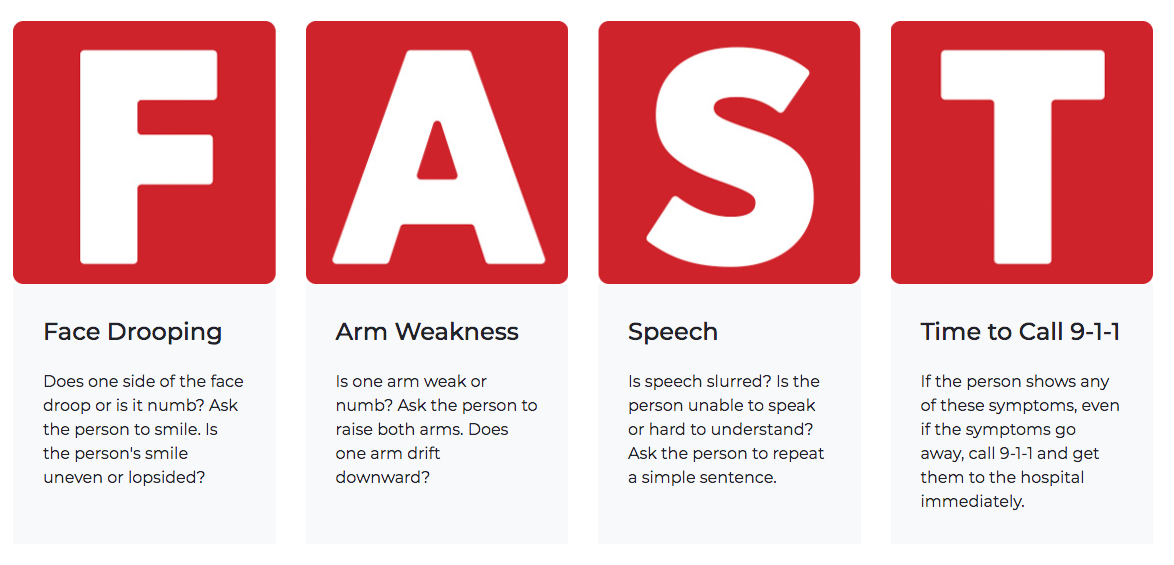 For additional symptoms and information on stroke, go online to the American Stroke Association.
---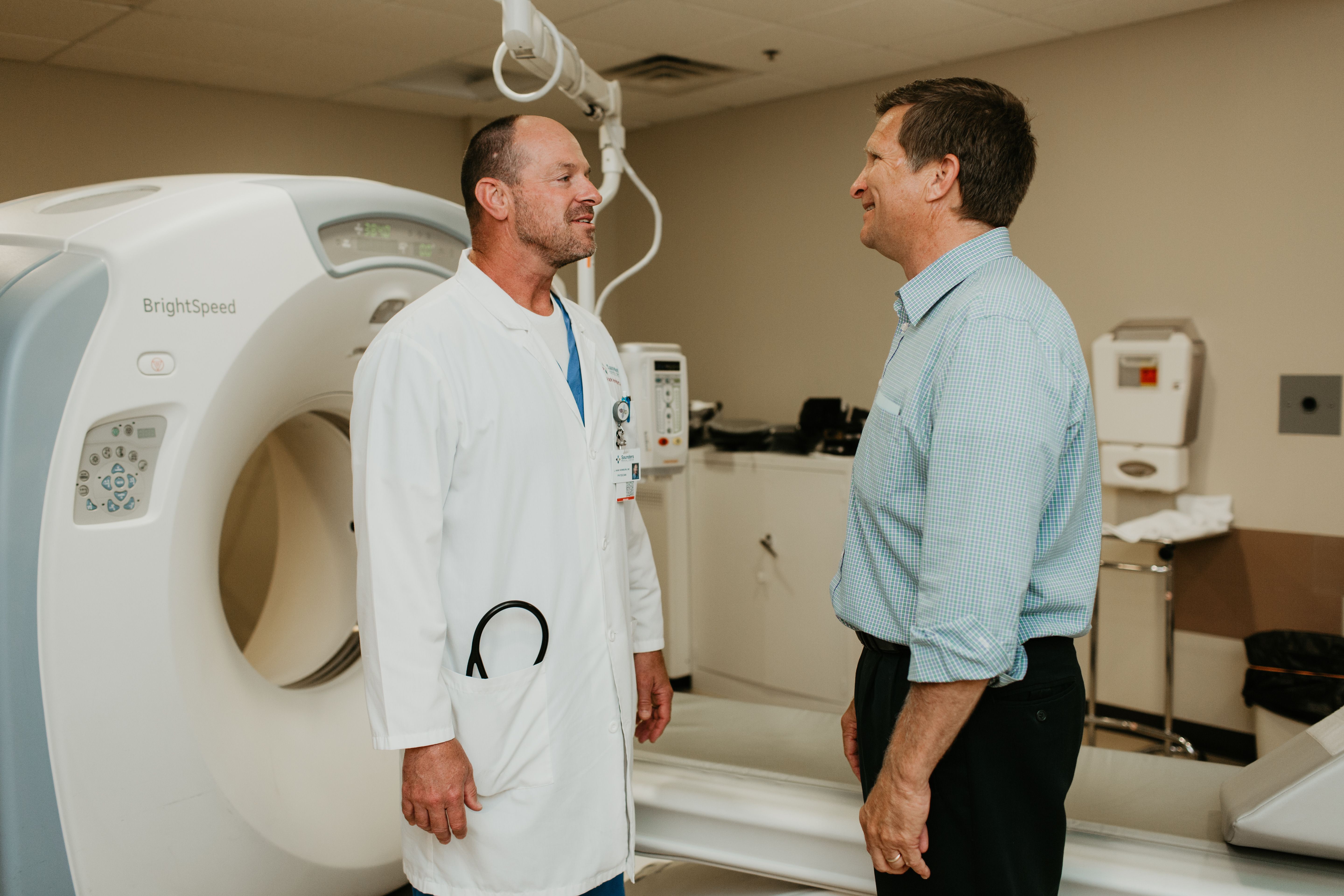 Recognize the Signs and Act Quickly!
"The biggest factor in making the diagnosis was recognizing the signs and symptoms and then having an MRI readily available to make an early diagnosis of stroke. Les's ability to accurately recognize something was wrong and come to the Emergency Department (ED) at SMC quickly, in addition to Dr. Akers readily recognizing this as a stroke and utilizing the correct modalities to make the diagnosis, resulted in minimized damage. Our community is fortunate to have an MRI on-site to quickly assist patients. Receiving assistance from UNMCs stroke center via telephone allowed us to immediately treat Les appropriately, minimizing risk to him, and then later explore the possible cause of his stroke."

—Dr. Hank Newburn
MRI Technology Assists in Diagnosis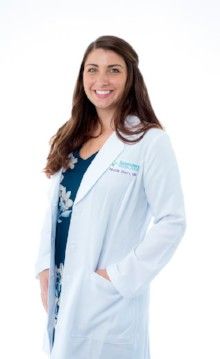 "I was the covering ED provider when Les presented for unilateral weakness and sensation changes. He and his wife recognized these symptoms as a potential sign of a stroke so they came to the emergency room right away. Initially, imaging with a CT did not show a stroke but with history and exam findings I was still highly concerned that the patient was having a stroke. I was able to get an MRI which we are very fortunate to have access to at a facility our size. I passed off care to Dr. Newburn who followed up the MRI and it did in fact show that Les had a stroke. This allowed us to better treat his condition both in the immediate setting as well as for long term follow up to prevent another stroke.

Having a local facility like SMC allowed us to evaluate, diagnose and treat a potentially life-threatening event in an efficient time frame."    

—Dr. Nicole Akers