Skilled Nursing Care—
The Best Possible Medical Care 
Providing you with the best possible medical care in our nursing home, is a team of care givers directed by Nicole. Learn a little more about them and their standard of care:
---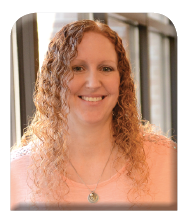 Nicole Kavan, RN  |  Interim Director of Nursing




Saunders Medical Center Long Term Care nursing home
Growing up in Valparaiso, Nebraska and attending Raymond Central High School, Nicole now lives in Cedar Bluffs on a farm. She is married to Justin who is a farmer and loves being a mom! (They have one active toddler, they sadly lost one child hours after birth in 2015 and they are expecting a baby this spring!) 
EDUCATION
With several family members in the medical field, nursing was a natural choice after realizing that Nebraska's opportunities for a marine biologist were limited. Starting at Saunders Medical Center in 2005 as a CNA, Nicole then completed her education as an RN. She worked as a charge nurse and eventually to her current position as Assistant Director at the nursing home in Saunders Medical Center.
"We are a 60 bed small facility nursing home with an Alzheimer's/Dementia care wing...that allows us to have individualized care plans. Our nursing staff meets daily to ensure we are meeting our residents' needs and evaluate any changes. If physicians are needed for additional care, they are just a call away. 

"I love our location on the edge of town — it is peaceful like our family farm!

"It is also great to work in a facility that you know some of the residents personally before they came...we get to know them and their family even better when they come to live here at the nursing home."
Nursing Staff from Your Neighborhood
It is great to see a familiar face, especially when moving to a nursing home. We have nursing staff from all over and we look forward to providing you the best possible medical care! But more then that, personal care as if neighbors...or even family!
Wahoo  |  Prague  |  Cedar Bluffs  |  Fremont  |  Ithaca  |  Ceresco  |   Elkhorn  |  Mead  |  Lincoln  |  Brainard  |  Weston  |  Roca