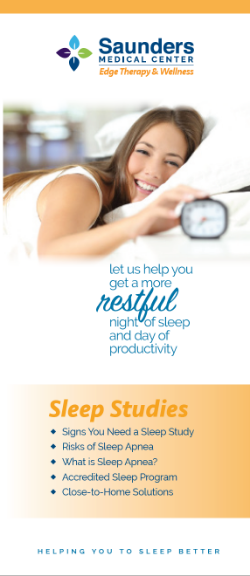 Helping You To Sleep Better: Sleep Studies in Wahoo!
Let us help you get a more restful night with a
Sleep Study to determine if you need treatment
SMC performs at home sleep tests as well as attended, in-house sleep tests for sleep apnea with all studies being interpreted by our Board Certified Pulmonologist.
We invite you to come for a complete sleep study here in Wahoo. You will be surrounded by familiar people and places, have the privacy of your own large room and private bathroom at the end of a hallway within the hospital. It is very private and comfortable! The room is furnished with a a television, desk and bed. Being close to home makes this test easy to keep your daily routine once you awake. 
Our Certified Sleep Technologist will meet with you and connect you to monitors which can detect changes in breathing, heart rate, brain waves and much more. The specialist will be monitoring these patterns in an office setting several doors away. You will have complete privacy while you sleep. 
We want to help you (& your partner) sleep better—call us today to learn more!  (402) 443-1426
---
Snoring? Restless? Tired during the Day?
SIGNS You May Need A Sleep Study to Improve Your Awake Time!
Being so sleepy during the day that it gets in the way of the normal things you do, such as work or school.
Feeling tired in the morning.
Having trouble concentrating.
Waking up with a headache.
Your bed partner may notice that while you sleep:
You stop breathing.
You often snore loudly.
You gasp or choke.
You toss and turn.
Snoring and lack of sleep from apnea can make it hard to get through the day. You may feel grouchy a lot and have trouble focusing on work and activities. If you snore, your bed partner also might not get enough sleep. This can also make your relationship suffer.
Sleep Apnea is a Serious Disorder Affecting All Aspects of Your Life
Sleep apnea is a serious sleep disorder that occurs when a person's breathing is interrupted during sleep. People with untreated sleep apnea stop breathing repeatedly during their sleep, sometimes hundreds of times. This means the brain -- and the rest of the body -- may not get enough oxygen. 
If left untreated, sleep apnea can result in a growing number of health problems, including:
High blood pressure
Stroke
Heart failure, irregular heart beats, and heart attacks
Diabetes
Depression
Worsening of ADHD
Headaches
In addition, untreated sleep apnea may be responsible for poor performance in everyday activities, such as at work and school, motor vehicle crashes, and academic underachievement in children and adolescents.
---
Accreditation for Pulmonology Services Achieved | Providing the Best Care in Wahoo
Saunders Medical Center provides exceptional care
by continually going above and beyond the state requirements
We are excited to announce the Saunders Medical Center Sleep Department underwent a rigorous site visit and has achieved full accreditation from the Accreditation Commission for Health Care (ACHC).  The ACHC is a U.S. non-profit health care accrediting organization which is an alternative to The Joint Commission and American Academy of Sleep Medicine. 
This new accreditation is a three-year accreditation.  The process allows the organizations to learn best practices to better serve our patients.  ACHC is aligned with the DNV and its ISO 9001 business management system goals which are consistency, customer satisfaction and continual improvement goal driven. This accreditation will assure patients of the highest level of care in all aspects of sleep testing.  ​
DNV Healthcare is the newest hospital accreditation service recognized by Medicare.
ISO 9001 is a standard that sets out the requirements for a quality management system. It helps businesses and organizations to be more efficient and improve customer satisfaction.
---
Leading Pulmonologist Serves Wahoo Community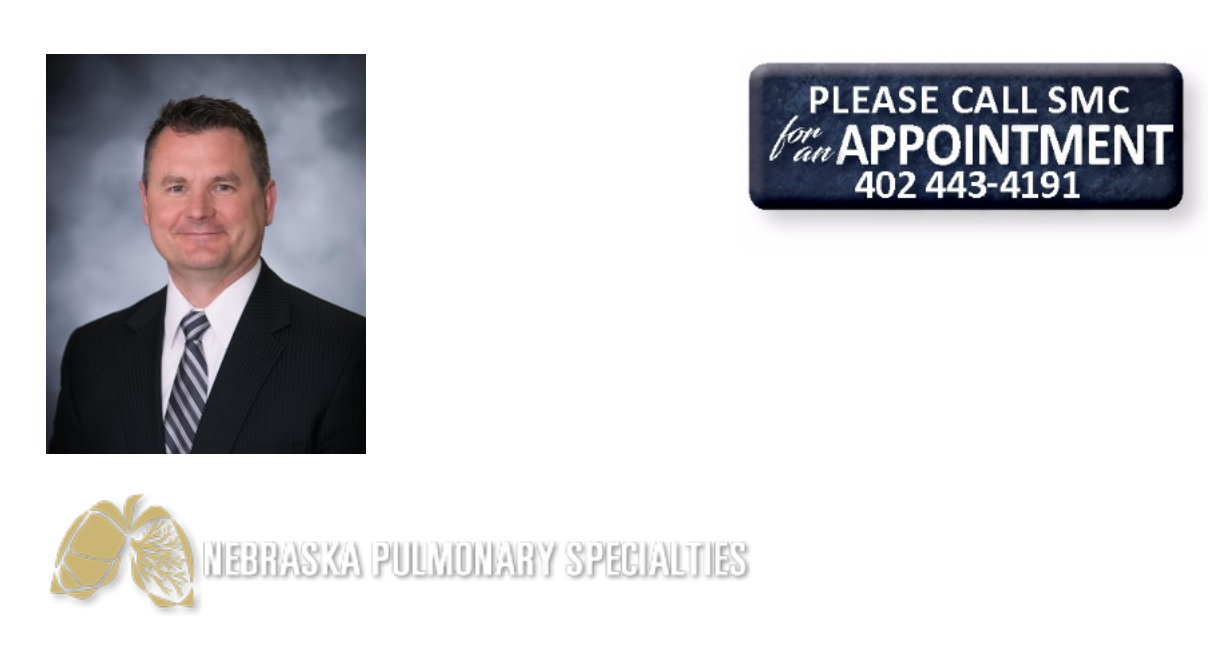 Dr. Kevin Reichmuth, Medical Director of Pulmonology
Saunders Medical Center