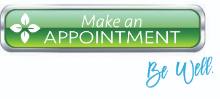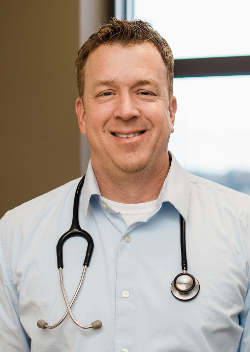 Tyler Hauswald, PA-C
Is a board certified Physician Assistant who received his Masters of Health Science from the University of Nebraska Medical Center. He has practiced at Saunders Medical Center since his graduation in 2000. He is certified in Advanced Cardiac Life Support and Pediatric Advanced Life Support.
He is a member of the American Academy of Physician Assistants and the Nebraska Academy of Physician Assistants.
Some thoughts from Tyler...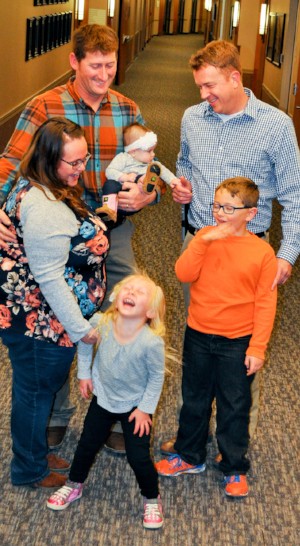 I fell in love with taking care of people that I know....that we have relationships with: my kids friends, our friends......the list goes on!

The community aspect is not something I really appreciated as I wasn't from a small town. We love it! My wife has also fallen in love with the community, as she has been so welcomed and supported. There is something personal about working in a small town. It is like family now! 

I also learned that family practice is so much more rewarding than working in a big city emergency room. I like seeing patients and getting to know them. 
WHY SHOULD I CHOOSE WAHOO'S SAUNDERS MEDICAL CENTER?
We have an awesome facility and care givers! People like to see familiar faces. They like the continuity of care when they go between the hospital and clinic. There is something about knowing when I see another doctor's patient in the ER, they know I am going to communicate with them in the clinic to keep their family doctor informed. That is small town care at it's best.
We see a lot of kids! The personal care is amazing.
Plus, we have specialists that come right here! We have superb surgeons, orthopedists, urologists, an amazing heart group and so much more.
We get people in faster and you are seen faster. Rather then Lincoln or Omaha, the access to care here is generally easier to get you into your appointment, rather then call around and get them into the bigger cities.  
WAHOO ISN'T THAT SMALL—
It is small in population….yet, it is a very young town and a very very progressive town. We are progressive in the sense that we are always building and improving: the hospital, clinic and long term care; the Wahoo Civic Center and pool; and building or expanding businesses. Some small towns age. Wahoo is progressive. This is such a commuter town and we have such opportunity for families to live here and have that great lifestyle but have a job in the bigger cities. That's what keeps people investing in the town of Wahoo.
EXPERIENCE WITH MY FAMILY'S CARE HELPED ME BE A BETTER PHYSICIAN
Going through my own health experiences with my own children, I am now more sensitive to parents as I have had to deal with my child needing a specialist. I am more compassionate as a provider. Besides going through all developmental challenges, I have had the opportunity to watching really really great specialists take great care of my child. I have learned a ton about caring for kids and their developmental milestones. Watching my children get care, I have also learned about sub-specialists. I know when it is time to refer a patient to a specialist and know they personally!
PERSONALLY SPEAKING
Hunting is where it is at for Tyler! He has been deer hunting in Canada and the western states. He enjoys turkey hunting close to home. As a family they like to travel. Golf is another love of his. 
Helping you to Be Well.