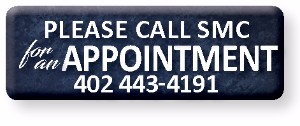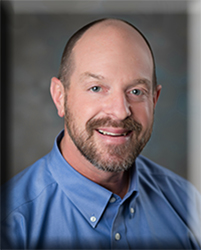 Dr. Hank Newburn
Serving Our Country and County.
Dr. Hank Newburn joined SMC in April 2017. Dr. Newburn is a seasoned physician, having spent 14 years serving families in the Seward, Nebraska area — where he also volunteered as a sideline physician for the local high school football team — prior to joining SMC. He also served as a family physician in the United States Army, where he was deployed to Egypt during the Afghanistan conflict.
Dr. Newburn is a native Nebraskan who earned his medical degree from the University of Nebraska Medical Center at Omaha, and completed his residency through the Lincoln Medical Education Program Family Practice Residency Program. He is certified by the American Board of Family Medicine, and holds certifications in Advanced Trauma Life Support and Advanced Cardiac Life Support.
The activities of their three children — Jake, Haley and Molly — keep Dr. Newburn and his wife, Shannon, very busy. Greatly enjoying the outdoors, he runs, enjoys hunting and fishing, and is a self-proclaimed "choreboy" for Shannon's horses.
Dr. Newburn and Shannon are excited to become a part of the communities of Saunders County, and are looking forward to starting this new chapter in their lives.
Education
Operating Room Technician 
United States Army Academy of Health Sciences
University of Nebraska-MD
Family Practice Residency Lincoln Medical Education Foundation Lincoln, Nebraska
Specialized Training
Neonatal Resuscitation
Pediatric Advanced Life Support
Advanced Cardiac Life Support
Professional Society Memberships
American Board of Family Practice
American Academy of Family Physicians
American Medical Association
Helping you to Be Well.