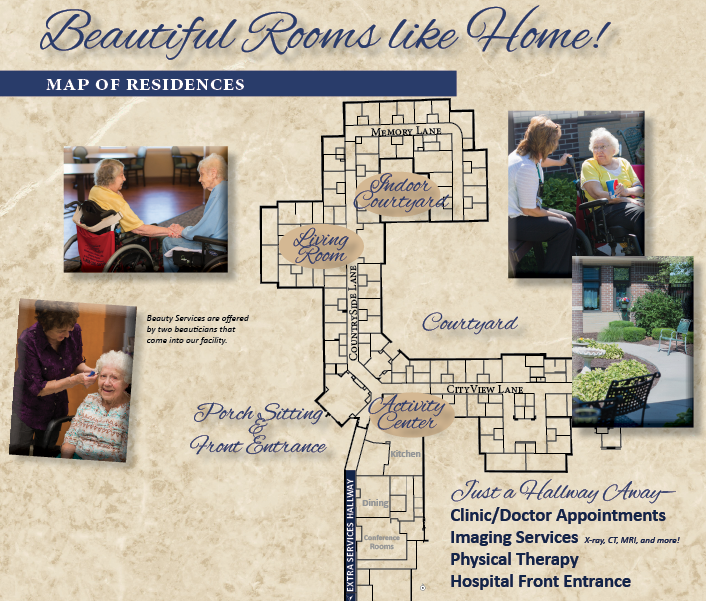 Nursing Home Map

It is best to just visit us to truly see the beauty of our facility! You can also feel the spirit of our caregivers much better up close. Want a tour now? See our online photo gallery!
Saunders Medical Center's Long Term Care offers private, semi-private and shared rooms. Most of our rooms are semi-private - which means just the restroom is shared in between the separated rooms. It is actually quite a great option!
Call us to schedule a personal visit at 402 443-4685....or just give us a call to ask any question you may have. We are happy to help.