Groundbreaking Event 2022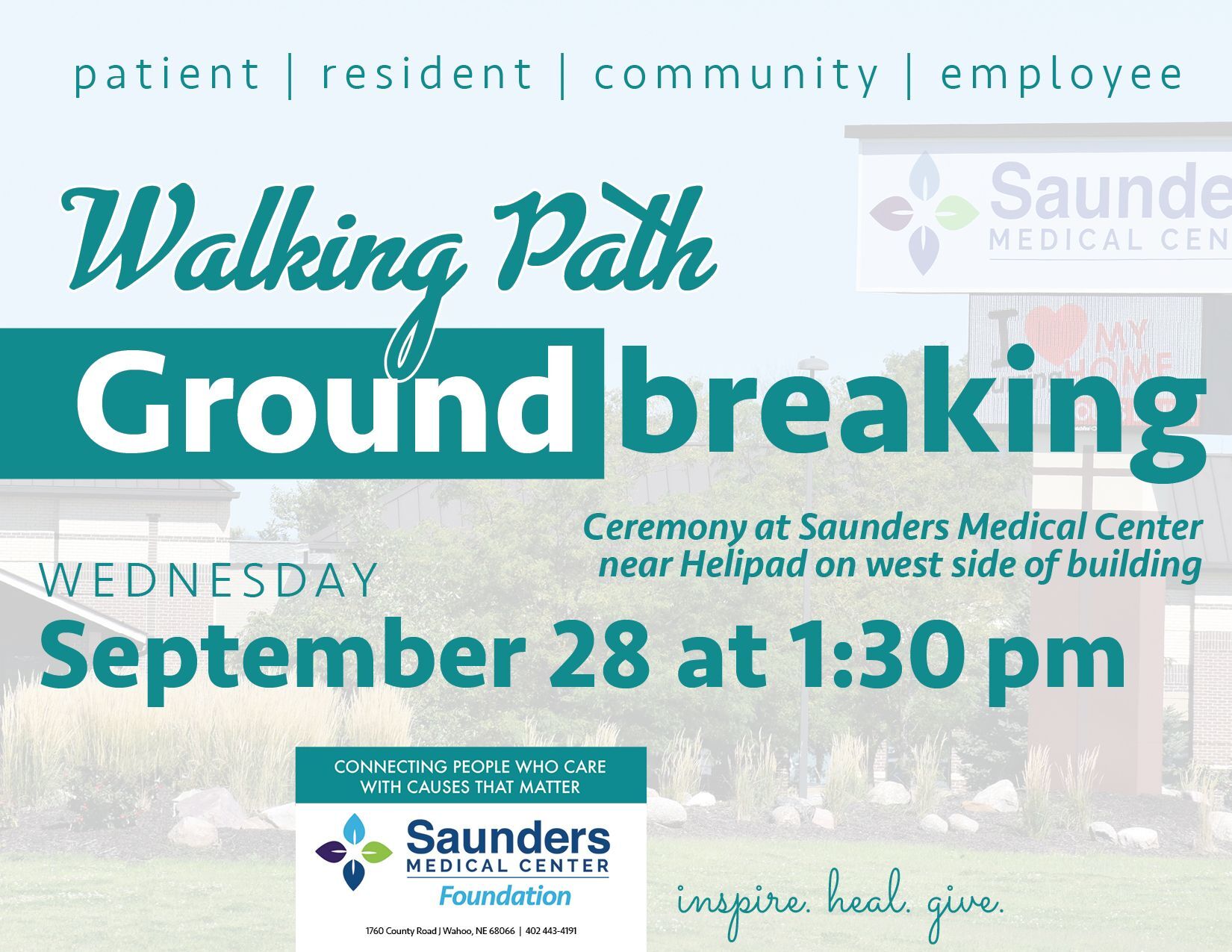 Foundation Breaks Ground on Phase 1 of Walking Trail
September 28, 2022 started with the official kick-off of the Second Annual Employee Campaign. All who turned in their pledge forms were treated to lunch by the Saunders Medical Center Foundation. 
Later in the day, the Foundation grabbed their shovels to officially break ground for the first phase of the Walking Trail. The first phase is eight feet wide concrete with very little incline, allowing two wheelchairs to walk together or pass comfortably. Phase 1 of the Trail bid came in at $81,775.00.
The 2021 First Annual Employee Campaign raised $44,465.82 of cash and pledged donations. Of this donation, $42,311.76 was given toward the walking trail.
"We are so thankful for the employees of our rural healthcare facility! Their support of this project has been impressive," said Debra Hohl, Foundation President.
The Foundation met with community donors and did a holiday mailing encouraging others to support. In total, the Foundation raised the remaining funds ($39,463.24) from community donations and general fund contributions.  On August 4, 2022, the Foundation Board voted to add the monies needed to complete phase 1 of the walking trail. 
See the progress of the Walking Trail here!
If you would like to contribute, call Candi at 402 443-4191, or click the button below!
---