As a mom, my heart sank
As a mom, my heart sank
As a mom, my heart sank
Zane was hurt. I knew how he had envisioned his wrestling and football seasons during the next year. This was not part of the plan. Then there was Rachel.
Rachel Hall is our trainer at Wahoo High and is the best thing ever! To have that consistent care, that person at their side, that personally knows my child and is advocating for him every day…that is something that is so amazing I can't even explain to anyone!
She lined up Dr. Koch to evaluate my son. She knew our concerns and fears and helped us see that we were taken care of. She made things happen for Zane and quickly. 
There was constant communication with Dr. Koch and Edge Therapy at SMC. They regularly gave feedback to us on his progress. 
And then there was Nick Breunig our physical therapist. He does live close to us, but he really made himself available to us. If we had any concerns he truly wanted us to call. He even gave me his personal contact information for after hours and made sure I knew it was ok to use it…if we saw swelling or had any type question. That is just the type of person he is. 
To all those other moms out there: I truly couldn't be happier with the outcome. Saunders Medical Center took a very tough experience and showed us what they are made of…let's just say I was IMPRESSED!
—Tammy Bennett, mom of Zane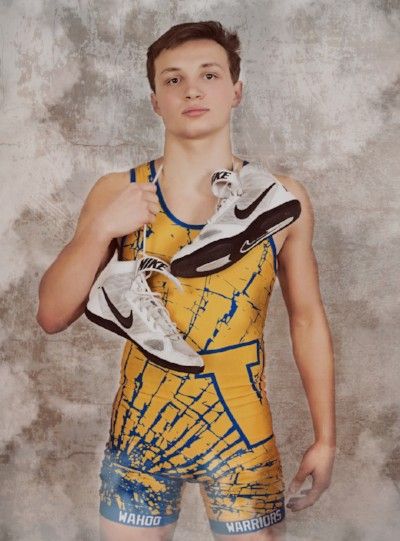 Edge Therapy
They got me to state! 
I tore my ACL at a wrestling camp in late June and had surgery in July.  I was discouraged but determined to get back on track. 
My experience at SMC was amazing! Everybody there was very welcoming and helpful. Dr. Koch and his team did a great job explaining the preparation before surgery and the recovery process. I had a lot of one-on-one time with my physical therapist Nick, which I loved because I felt that him and I were always on the same page. He was always pushing me as he knew that my goal was to get back on the mat with a strong and sturdy knee before districts: which we accomplished. 
Overall, therapy went great. It was a lot of hard word and dedication, but I am very proud of how I ended up. 
—Zane Bennett, Injured in the summer 2017 and got to state with a new knee in just 6 months!

 
Congratulations Zane from Dr. Koch, your trainer Rachel and the Edge Therapy team for your determined recovery and for finishing in the top 8 of the Class B 160 lb. weight class!
---
Get the Edge.
Edge Therapy and Wellness is located just inside the front entrance at Saunders Medical Center. They pride themselves with direct patient to therapist appointments. They strive to "Get you back to your best & fast!" The therapy department consists of all types of therapy, not just physical therapy. 
Pediatric | Occupational | Women's Health | Speech | Respiratory | Sleep Studies | Cardiac | Physical | Pulmonary 
Orthopedics | Neurological Rehab | Sports Rehab | Vestibular Rehab | Aquatic Therapy
Falls and Balance Assessments | Post Surgical Rehab | Job site Evaluations
The team is dedicated to furthering their education to become certified in specialized techniques. They also offer personal trainers, a gym, group and individualized training opportunities for any level of fitness, educational events and much more.
Stop in and visit the Edge Therapy team, see them online or make an appointment today!