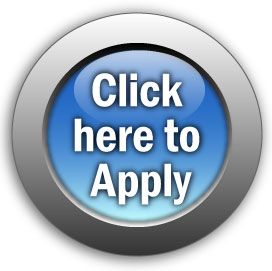 Job Opening for Radiologic Technologist
Radiologic Technologist
SUMMARY:
Radiologic Technologists will perform departmental procedures, and assigned activities by the Manager of Imaging Services.
ESSENTIAL DUTIES AND RESPONSIBILITIES
To perform this job successfully, an individual must be able to perform each essential duty satisfactorily. The requirements listed below are representative of the knowledge, skill, and /or ability required.
Full or part-time employment as designated and on call as necessary with the rotation schedule of fellow staff members.
Knowledge of departmental equipment and procedures pertaining to Radiology and Cardiology.
Knowledge of State and Federal regulations and requirements for Radiologic Technologists.
Knowledge of all required responsibilities from an accredited Radiologic technology educational program pertaining to physics, anatomy, physiology, medical terminology, radiation protection, radiation safety, body positioning, knowledge of technical exposure factors, and compliance with The American Society of Radiologic Technologist Code of Ethics.
Adhere to staff scheduling determined by Imaging Services Manager.
Participate in all safety, security and infection control programs that are mandatory as well as those required and provided by the department.
Uphold confidentiality and HIPAA compliance at all times and report violations to the Privacy Officer.
Understand and comply with the requirements of the Saunders Medical Center's Compliance Program, including, but not limited to the Code of Conduct, the Compliance Policy, all Saunders Medical Center-wide policies for compliance, and compliance plans affecting specific duties and responsibilities.
Participate in all education and training programs regarding compliance as required by Saunders Medical Center policy and as requested by the Supervisor.
Demonstrate personal traits of a high-level commitment, motivation and energy; team orientation; professionalism; trust; personal honesty and integrity; and a demonstration of placing others in a place of high value and treating them with dignity and respect.
Other duties as assigned by the Supervisor. Advanced certification and or experience in CT, MRI Mammography, and or Ultrasound preferred.
SUPERVISORY RESPONSIBILITIES
Non-applicable.
DISCLOSURE STATEMENT
The above statements reflect the general details considered necessary to describe the essential functions of the job as identified, and shall not be considered as a detailed description of all work requirements that may be inherent in the position.
EDUCATION and/or EXPERIENCE
ARRT certified, completion of accredited Radiologic Technology program. Experience in specialty modalities preferred.
CERTIFICATES, LICENSES, REGISTRATIONS
American Registry of Radiologic Technologists
State of Nebraska certificate for Medical Radiographer
LANGUAGE SKILLS
Must be able to read, write and follow written and oral instructions and possess positive skills in communication.
Ability to deal tactfully with personnel, patients, visitors, and the general public.
MATHEMATICAL SKILLS
Ability to calculate at the level necessary to perform essential duties of the position.
REASONING ABILITY
Ability to make independent decisions when circumstances warrant such action. Ability to interpret a variety of instructions furnished in oral, written, diagram or schedule form.
PHYSICAL DEMANDS
The physical demands described here are representative of those that must be met by an employee to successfully perform the essential functions of this job. Reasonable accommodations may be made to enable individuals with disabilities to perform the essential functions.
Ability to push or pull 25lbs, stand for extended periods of time, perform duties in emergent situations, quick rational decision making process, good communication skills and work well with internal and external departmental personnel.
WORK ENVIRONMENT
The work environment characteristics described here are representative of those an employee encounters while performing the essential functions of this job. Reasonable accommodations may be made to enable individuals with disabilities to perform the essential functions of this position. Attendance is essential and required for a successful working environment.
The working environment shall be that which represents a safe physical atmosphere. All employees will be trained in patient /employee safety and follow all aspects of the Safety and Infection control manual. The Safety and Infection Control Manual will be reviewed and documented annually by all staff.
Radiology Administration Forms, Checklists & Guidelines, Supplement 10, ASPEN Reference Group
Become a Radiologic Technologist near Lincoln, Omaha, and Fremont. We are located just 30 minutes away in Wahoo!
Radiology | Imaging Technician | X-Ray | CT Scan | MRI