Job Opening for Nursing Assistant (CNA) is available at our Nursing Home
---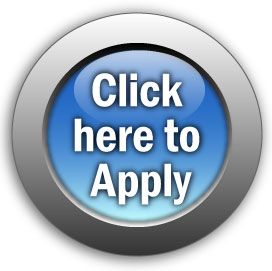 Saunders Medical Center is a dual certified 60 bed community that is dedicated to serving those living in Long-Term Care, Short-Term Rehabilitation, and Memory Support. This unique and diverse environment allows you to broaden skills and work in an area you are passionate about.
Nursing Home | Nursing Assistant (CNA)
SMC is currently looking for a FULL-TIME AND PART-TIME EVENINGS AND NIGHTS shift to join our team.
Our current bonuses are as follows:
RN Full-time - $4,000  
LPN Full-time - $2,000      
Along with these hiring bonuses, we offer shift differential, gas stipend, and other bonuses!!! 
SMC Employee Benefits include:
Health, Dental, and Vision available for Full/Part-time employees
Employee Meal Discounts
Tuition Reimbursement
Continuing Education Opportunities
Paid Time Off (PTO) for Full-Time & Part-Time employees
Competitive Shift Differential
Basic Life Insurance for Full/part-time employees, paid for by SMC
Shift Differential 
ESSENTIAL DUTIES AND RESPONSIBILITIES 
 Follow established performance standards and perform duties according to nursing service policy and procedures.
Obtain and record blood pressure, O2Sats, pulse, respiration and temperature.
Provide direct resident cares following the facility Care Plan Communicator (CPC).
Answer call lights & alarms in a timely manner.
Document intake and output, behavior charting, bowel and bladder records, and meal consumption daily.
Empty urinary catheter/ostomy drainage bags and document output.
Comply with all safety policy and procedures including but not limited to proper transfer techniques (i.e. mechanical lifts, use of gait belts, etc.).
 Assist with admission/discharge of residents
Perform unit duties including tidying patient rooms, passing fresh water, straightening patient kitchen, stripping beds after dismissal, getting and returning meal cart at breakfast and supper from the Dietary Department at the Care Center.
Participate in all safety, security and infection control programs that are mandatory as well as those required and provided by the department.
Uphold confidentiality and HIPAA compliance at all times and report violations to the Privacy Officer.
Other duties as assigned by the Supervisor.
SUPERVISORY RESPONSIBILITIES
This position has no supervisory responsibilities.
DISCLOSURE STATEMENT
The above statements reflect the general details considered necessary to describe the essential functions of the job as identified, and shall not be considered as a detailed description of all work requirements that may be inherent in the position.
EDUCATION and/or EXPERIENCE
Prefer high school graduate or equivalency.
Nebraska Nurse Aide Certification is required.
Become a Nursing Assistant (CNA) near Lincoln, Omaha, and Fremont. We are located just 30 minutes away in Wahoo!