Job Opening for Social Services Coordinator is available at our Nursing Home
---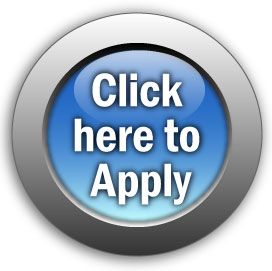 Nursing Home | Social Services Coordinator
SUMMARY
Plans, organizes, supervises and directs all administrative and operational activities of the Social Services department in accordance with current federal, state, and local standards, guidelines and regulations, and the facility's established policies and procedures.
ESSENTIAL DUTIES AND RESPONSIBILITIES include the following.  To perform this job successfully, an individual must be able to perform each essential duty satisfactorily.  The requirements listed below are representative of the knowledge, skill, and /or ability required. 
The Social Services Coordinator is responsible for overseeing the development, implementation and ongoing evaluation of the Social Services department designed to meet and assist residents in attaining or maintaining their highest practicable well-being.  This includes identifying the need for medically-related social services and ensuring that these services are provided in accordance with State and Federal regulations.
Will complete and/or delegate the completion of the social services component of the comprehensive assessment. Social Services will also contribute to and/or delegate contribution of social services goals and approaches to the comprehensive care plan.  These goals and interventions will be individualized to match the skills, abilities, and interests/preferences of each resident in compliance with Federal and State regulations, to include identifying and promoting individualized, non-pharmacological approaches to care that meet the mental and psychosocial needs of each resident. Will orientate resident to facility along with a tour.
Overseeing preadmission services for inbound residents, to include participation in interdisciplinary evaluation of residents needs for institutional care and completion of the PASARR Level 1.
Facilitate residents' safe transition back into the community through interdisciplinary discharge planning an arrangement of community based services and follow-up care. Assist residents and their representatives in locating and accessing financial, legal, and other community resources.
Coordinate implementation and oversight of procedures to ensure social services actions and interactions are adequately documented in each resident's medical record, and that legal, ethical, and professional standards of social work practice and being upheld in written recordings.
Responsible for overseeing the establishment of departmental QA procedures and modification of those procedures where appropriate.
Oversee the process of Advance Care Planning for each resident upon admission, and make sure that any Advance Directives are reviewing with the resident/resident representative on a regular basis. Ensure that staff members are made aware of the residents' code status and end-of-life wishes and will assist with informing and educating residents and their representatives about health care option sand ramifications.
Will assist residents in voicing and obtaining resolution to grievances.  Will review complaints and grievances made by the resident and make a written report indicating what action(s) were taken to resolve the compliant or grievance.  Will also gather grievance reports from other staff and ensure follow through and resolution has been completed as per facility policy.  Will track grievance trends and report findings as part of the facility's QAPI program as requested.
Will participate in facility policy development in order to positively impact the quality of care delivered to residents.
Ensures that staff members are knowledgeable about Resident's Rights and encourages staff to maintain and enhance each resident's dignity in recognition of each resident's individuality.  Also advocate for residents and assist them in assertation of their rights within the facility.  When there is an allegation of suspected abuse, neglect or exploitation, Social Services will report to the Administrator and appropriate State agency, as well as will lead a thorough investigation into the allegation. 
Ensure that residents who display mental illness, or psychosocial difficulties such as coping with grief and loss, will have access to appropriate treatment and resources.
Additional Assigned Tasks
Treats all residents with dignity and respect.  Promotes and protects all residents' rights.
Establishes a culture of compliance by adhering to all facility policies and procedures.  Complies with standards of business conduct, and state/federal regulations and guidelines.
Follows appropriate safety and hygiene measures at all times to protect residents and themselves.
Maintains confidentiality of protected health information, including verbal, written, and electronic communications.
Reports noncompliance with policies, procedures, regulations, or breaches in confidentiality to appropriate personnel.  Reports any retaliation or discrimination to HR or compliance officer.
Complete documentation pertaining to changes in financial statu while ensuring the billing is done correctly and that all Medicaid dates are correct.
Complete information for Representative Payee Program, VA insurance, and LTC insurance.
Reports any allegations of abuse, neglect, misappropriation of property, exploitation, or mistreatment of residents to supervisor and/or administrator.  Protects residents from abuse, and cooperates with all investigations.
Reports any occupational exposures to blood, body fluids, infectious materials, and/or hazardous chemicals in accordance with facility policy.
Participates in all life safety and emergency drills and trainings.  Fulfills responsibilities as assigned during implementation or activation of the facility's emergency plan.
Reports work-related injuries and illnesses immediately to supervisors.
Follows established infection control policies and procedures.
As a condition of employment, complete all assigned training and skills competency.
Interviews residents and/or their responsible party to obtain the resident's social history.
Makes arrangements for residents to obtain items such as clothing and personal care supplies, assist with repair of hearing aids, glasses, and other personal items.
Assists residents in obtaining transportation to medical appointments, upon discharge, etc.
Acts as a recourse for staff participating in behavioral interventions with residents.
Participates in resident and /or family council as needed or requested.
Assists with, or arranges for, a resident's communication of needs through the resident's primary method of communication or in a language that the resident understands.
Participates with the administrator in developing a budget.
Contributes to the facility efforts to maintain and/or improve quality of care through participation in the following:
·         Attends care plan meetings, completes MDS sections and meets all deadlines for completion.
·         Services as a member of the QAPI committee.
·         Serves as a member of the behavior management committee.
·         Attends department head/stand up meetings
·         Attends mandatory in-services.
·         Attend monthly Senior Coalition Meetings (community organization)
·         Successfully completes the facility required training, and any social work continuing education and licensing requirements.
·         Memory support: conduct monthly meetings & document minutes.
Maintains Potential admission notebook.

Review the Bill of Rights with residents on admission and on an annual basis.

Schedule and participate in resident/family meetings.  Document minutes of meetings and mail family group minutes to family members.
Maintain individual contact with residents/family members to aid, assist, and counsel the specific needs of the individual.
Assist with problem solving residents' behavior/mood problems.
Upon death of a resident will send flowers, attend funeral if able, and send a sympathy card.
Assess the cognitive, communication, hearing, vision, mood, behavior, and psychological status of each resident.
Assist with developing policies and procedures concerning the residents and their rights.
Utilize community resources to improve resident care and well being.
Utilize a computer to complete MDS assessment data, Care Plans, and Progress Notes.
Conduct or assist with education of residents, staff, and families.
Participate in all safety, security and infection control programs that are mandatory as well as those required and provided by the department.
Understand and comply with the requirements of the Saunders Medical Center's Compliance Program, including, but not limited to the Code of Conduct, the Compliance Policy, all Saunders Medical Center-wide policies for compliance, and compliance plans affecting specific duties and responsibilities.
Participate in all education and training programs regarding compliance as required by Saunders Medical Center policy and as requested by the Supervisor.
Demonstrate personal traits of a high-level commitment, motivation and energy; team orientation; professionalism; trust; personal honesty and integrity; and a demonstration of placing others in a place of high value and treating them with dignity and respect.
Other duties as assigned by the Supervisor.
SUPERVISORY RESPONSIBILITIES
No supervisory responsibilities.
DISCLOSURE STATEMENT
The above statements reflect the general details considered necessary to describe the essential functions of the job as identified, and shall not be considered as a detailed description of all work requirements that may be inherent in the position.
EDUCATION and/or EXPERIENCE
Minimum of one year Social Service experience in a geriatric setting.
Bachelor degree in a Human Service field.
36 hour Social Service designee course as offered by the Nebraska Health Care Association.
CERTIFICATES, LICENSES, REGISTRATIONS
(List any required for this position.)
LANGUAGE SKILLS  
Must be able to read, write and follow written and oral instructions and possess positive skills in communication in the English language.  Ability to deal tactfully with personnel, patients, visitors, and the general public. 
MATHEMATICAL SKILLS 
Ability to calculate at the level necessary to perform essential duties of the position.
REASONING ABILITY 
Ability to make independent decisions when circumstances warrant such action.  Ability to interpret a variety of instructions furnished in oral, written, diagram or schedule form.
PHYSICAL DEMANDS  
The physical demands described here are representative of those that must be met by an employee to successfully perform the essential functions of this job. Reasonable accommodations may be made to enable individuals with disabilities to perform the essential functions.
While performing the duties of this job, the employee must sit frequently and spend long periods of time examining documents.  The employee must stand, reach with arms and hands and occasionally lift, push or pull 25 to 50 pounds.  The employee must occasionally walk and climb or balance.  The employee must push wheelchairs in which residents are sitting.
WORK ENVIRONMENT  
The work environment characteristics described here are representative of those an employee encounters while performing the essential functions of this job. Reasonable accommodations may be made to enable individuals with disabilities to perform the essential functions of this position.  Attendance is essential and required for a successful working environment.
Typical office environment with some time spent in direct patient care areas.  Some outside environmental conditions.  Exposure to blood-borne pathogens, physical hazards and respiratory hazards.
Become a Social Services Coordinator near Lincoln, Omaha, and Fremont. We are located just 30 minutes away in Wahoo!