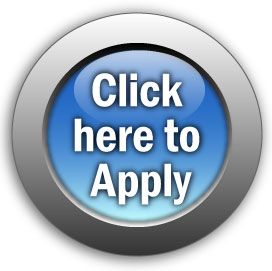 Job Opening for Hospital Registered Nurse (RN) is available
Hospital Registered Nurse (RN)
We are currently hiring PRN Registered Nurses for the hospital—both days and nights are available. 
Shifts are 7am-7pm and 7pm-7am
Critical Access Hospital experience preferred
Current NE license required.
New Graduates welcome! 
SUMMARY
Provide professional nursing care to patients as ordered by the Medical Staff and as outlined by the policies and procedures of Health Services. Assist in maintaining continuity of nursing care given to the patients.
ESSENTIAL DUTIES AND RESPONSIBILITIES include the following. To perform this job successfully, an individual must be able to perform each essential duty satisfactorily. The requirements listed below are representative of the knowledge, skill, and /or ability required.
Report to work on time.
Assess and meet patients' immediate needs.
Keep accurate and complete records.
Observe, record, and report to physician or immediate supervisor any significant change in the patient's condition associated with drugs, treatments or any other disease process.
Acquire knowledge of each patient's background and history. Assist in planning and documentation of the total care for each patient.
Assist in directing, supervising, assigning, orientating, and teaching, of assigned personnel.
Use all opportunities for teaching both patients and their families.
Be aware of community resources that are available for the patient's continued nursing care after his/her dismissal. Assist in arranging resources for those that need them. Work with Social Worker and Healthcare Team in discharge planning.
Interpret hospital policies for the patient, his/her family, and the community.
Administer medications, treatments, IV's and blood as outlined in the procedure manual and as indicated by doctor's orders. Attend in-services on these and other issues.
Assist with ordering, receiving and handling supplies as needed.
Assist EMR checks of orders and charting before the end of the shift.
Assist with Quality Assessment and Quality Improvement as assigned.
Practice proper fire, safety and disaster procedures as set forth by SMC.
Participate in all safety, security and infection control programs that are mandatory as well as those required and provided by the department.
Uphold confidentiality and HIPAA compliance at all times and report violations to the Privacy Officer.
Understand and comply with the requirements of the Saunders Medical Center's Compliance Program, including, but not limited to the Code of Conduct, the Compliance Policy, all Saunders Medical Center-wide policies for compliance, and compliance plans affecting specific duties and responsibilities.
Participate in all education and training programs regarding compliance as required by Saunders Medical Center policy and as requested by the Supervisor.
Demonstrate personal traits of a high-level commitment, motivation and energy; team orientation; professionalism; trust; personal honesty and integrity; and a demonstration of placing others in a place of high value and treating them with dignity and respect.
Other duties as assigned by the Supervisor.
SUPERVISORY RESPONSIBILITIES
Supervise LPNs, LPN-C's, ward clerks and nurse aides in the absence of the DON.
DISCLOSURE STATEMENT
The above statements reflect the general details considered necessary to describe the essential functions of the job as identified, and shall not be considered as a detailed description of all work requirements that may be inherent in the position.
EDUCATION and/or EXPERIENCE
Graduate of an accredited associate degree of nursing, diploma, or Bachelor of Science Degree in nursing program.
Prefer one or more years of experience in acute care nursing.
CERTIFICATES, LICENSES, REGISTRATIONS
Current Nebraska RN license.
ACLS training is desirable and mandatory within one year of hire.
PALS training within two years.
TNCC is desirable and mandatory within one year of hire.
Current Nebraska RN license.
LANGUAGE SKILLS
Must be able to read, write and follow written and oral instructions and possess positive skills in communication.
Must possess the ability to deal tactfully with personnel, patients, visitors and the general public.
MATHEMATICAL SKILLS
Must possess the ability to calculate at the level necessary to perform essential duties of the position.
REASONING ABILITY
Ability to make independent decisions when circumstances warrant such action. Ability to interpret a variety of instructions furnished in oral, written, diagram or schedule form.
PHYSICAL DEMANDS
The physical demands described here are representative of those that must be met by an employee to successfully perform the essential functions of this job. Reasonable accommodations may be made to enable individuals with disabilities to perform the essential functions.
While performing the duties of this job, the employee must stand frequently. The employee must sit, reach with arms and hands and occasionally lift 50 pounds. The employee must occasionally walk and climb or balance as well as bend, squat, or kneel..
WORK ENVIRONMENT
The work environment characteristics described here are representative of those an employee encounters while performing the essential functions of this job. Reasonable accommodations may be made to enable individuals with disabilities to perform the essential functions of this position. Attendance is essential and required for a successful working environment.
Become a Nurse near Lincoln, Omaha, and Fremont. We are located just 30 minutes away in Wahoo!