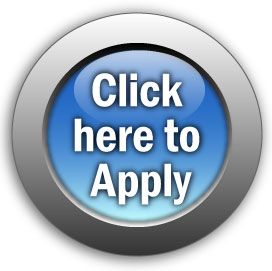 Job Opening for Clinic Certified Medical Assistant
SUMMARY
Assesses, plans and implements the nursing care of patients, within the scope of practice of a Certified Medical Assistant, under supervision of the clinic nursing supervisor.
ESSENTIAL DUTIES AND RESPONSIBILITIES
Other duties may be assigned. To perform this job successfully, an individual must be able to perform each essential duty satisfactorily.  The requirements listed below are representative of the knowledge, skill, and /or ability required.  Reasonable accommodations may be made to enable individuals with disabilities to perform the essential functions of the job.
Perform selected procedures and therapeutic treatments within CMA scope of practice.
 Assists in performing admission assessment (including home med reconciliation process) for med-surgical, obstetrical, newborn, pediatric, ER and outpatients.
Gives medications: according to hospital policy, using the "Five Rights" of medication administration.
Performs patient/family teaching for assessed knowledge deficits.
Demonstrates personal accountability in the delivery of patient care in a competent, professional and compassionate manner.
Monitors patient flow from waiting area to exam rooms and keeps patients informed of unexpected wait times.
Collects and prepares specimens for lab tests.
Handles instruments.
Preps patients for procedures.
Prepares patient information for clinic chart.
Performs treatments including childhood/adult immunizations.
Provides patient teaching as needed during clinic visit including family or significant other as indicated (pre-op and post-op instructions, preps of diagnostic testing, etc.).
Performs various diagnostic testing with accuracy and efficiency.
Documents medical findings and procedures/tests performed must be accurate, concise, and reflect the care given per nursing standards, SMC policies, procedures, and protocols
Collects and prepares specimens for lab tests.
Handles instruments.
Preps patients for procedures.
Changes dressings, removes sutures and performs venipuncture.
 Prepares and administers medications as directed by a health care provider.
Administers immunizations
 Ensures all related reports, labs and information is available in patient's medical record prior to appointment.
Pre-certifies patients for insurance coverage as needed.
Maintains all logs and required checks (i.e. refrigerator temperatures, expired medications, oxygen, cold sterilization fluid change, etc.)
Creates inventories of medical supplies and equipment for central supply.
Reports any malfunctioning equipment.
Initiates or assists in patient care in an effective and responsive manner as each situation requires.
Triages each emergency situation appropriately and involves other resources as appropriate.
Follows emergency policies, procedures and protocols in an effective manner.
Documents accurate and ongoing assessments of patient status that reflect nursing interventions, patient responses, patient teaching and status of outcomes at discharge.
Completes shift end checks prior to leaving duty
Communicates and collaborates effectively with other health team members regarding patient condition, nursing plan of care, patient satisfaction needs and recommendations for meeting identified outcomes.
Identifies and recognizes abnormal symptoms/changes in patient condition, established priorities, and takes appropriate action.  Appropriately reports condition changes to medical provider.
Participate in all safety, security and infection control programs that are mandatory as well as those required and provided by the department.
Uphold confidentiality and HIPAA compliance at all times and report violations to the Privacy Officer.
Understand and comply with the requirements of the Saunders Medical Center's Compliance Program, including, but not limited to the Code of Conduct, the Compliance Policy, all Saunders Medical Center-wide policies for compliance, and compliance plans affecting specific duties and responsibilities.
Participate in all education and training programs regarding compliance as required by Saunders Medical Center policy and as requested by the Supervisor.
Demonstrate personal traits of a high-level commitment, motivation and energy; team orientation; professionalism; trust; personal honesty and integrity; and a demonstration of placing others in a place of high value and treating them with dignity and respect.
Other duties as assigned by the Supervisor.
SUPERVISORY RESPONSIBILITIES
This position has no supervisory responsibilities.
DISCLOSURE STATEMENT
The above statements reflect the general details considered necessary to describe the essential functions of the job as identified, and shall not be considered as a detailed description of all work requirements that may be inherent in the position.
EDUCATION and/or EXPERIENCE
Graduate of an approved, accredited Medical Assistant Program.  Previous clinic experience helpful.
CERTIFICATES, LICENSES, REGISTRATIONS
A Nebraska Medical Assistant certification in State of Nebraska
Listed on Nebraska Medication Aide Registry in State of Nebraska
Current BLS (Basic Life Support)
LANGUAGE SKILLS  
Ability to generate, read, interpret, and take action as it relates to national and state regulations, operational and maintenance and organizational policy/procedures
Ability to interpret a variety of instructions furnished in written, oral, diagram or schedule form
Ability to write reports and correspondence
Ability to effectively present information
Ability to work cooperatively and communicate effectively to maintain good working relationships
Ability to work with skill in identifying problems; making frequent decisions regarding method of performance
MATHEMATICAL SKILLS 
Ability to calculate figures, add, subtract, multiply, and divide
REASONING ABILITY 
Ability to make independent decisions when circumstances warrant such action.  Ability to interpret a variety of instructions furnished in oral, written, diagram or schedule form.
PHYSICAL DEMANDS  
The physical demands described here are representative of those that must be met by an employee to successfully perform the essential functions of this job. Reasonable accommodations may be made to enable individuals with disabilities to perform the essential functions.
While performing the duties of this job, the employee must stand frequently.  The employee must sit, reach with arms and hands and occasionally lift 50 pounds and push/pull up to 300lbs. The employee must occasionally walk and climb or balance.
WORK ENVIRONMENT  
The work environment characteristics described here are representative of those an employee encounters while performing the essential functions of this job. Reasonable accommodations may be made to enable individuals with disabilities to perform the essential functions of this position.  Attendance is essential and required for a successful working environment.
Typical medical clinic environment.
Become a Clinic Certified Medical Assistant near Lincoln, Omaha, and Fremont. We are located just 30 minutes away in Wahoo!