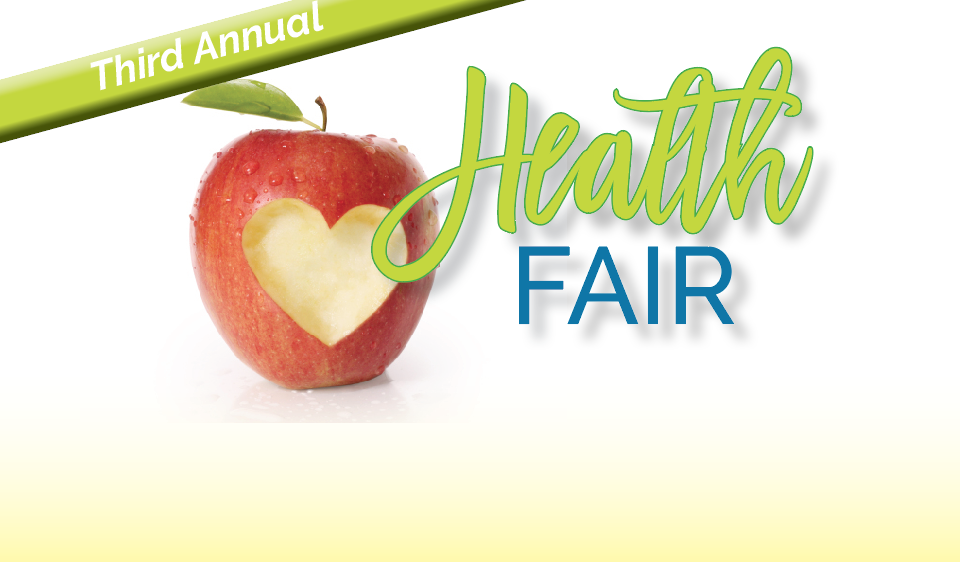 Join us Saturday, August 25
9am-Noon
for our
Annual Fall Health Fair
at Saunders Medical Center | 1760 Cty. Road J | Wahoo, NE
FREE Brunch Provided | Ask the Doc Booth | Raffles & Giveaways
OVER 40 VENDORS
Orthomedics, Optioncare, MS Society, MS Forward, Aging Partners, AARP, Tobacco Free Nebraska, Mobility Motoring, Home Instead, Saunders County Chiropractic & Acupuncture, Susan G. Komen, Three Rivers Public Health Department, AARP, Legal Aid of Nebraska, Wahoo Lions Club, Professional Hearing Center, Cuddigan Law, American Foundation for Suicide Prevention, Premier Alert Systems, United HealthCare, Adam Johnson Agency, Bryan Health Mobile Vascular Unit, UNMC Pharmacy Students, International Organization of MS Nurses, Bryan Health Telemedicine, Mobility Motoring, Arbonne International, Biogen, Mallinckrodt, Sanofi Genzyme, Genentech, Acorda, EMD Serono, American Cancer Society, American Heart Association, Teva Pharmaceuticals, Mobility Centers of Nebraska and MSAA. 
All Ages Welcome!
Free Screenings
Blood Pressure
Balance Test 
Bone Density - Osteoporosis Health Check
Fasting Blood Glucose - Diabetes Awareness
Height, Weight, Body Mass Index (BMI)
Additional Optional Screenings
Fasting Cholesterol $20
Complete Blood Count (CBC) $15
Heart Health Registration required before event. Contact Sam today!
Atrial Fibrillation $10
Abdominal Aortic Aneurysm $40
Carotid Artery $40
Peripheral Arterial Disease $20
For more information or to register for Heart Health screenings, contact Sam at 402-443-1457 or sjack@smcne.com
No insurance. Cash, check or credit card accepted.