Thank you for attending our health fair in 2023! Be Well.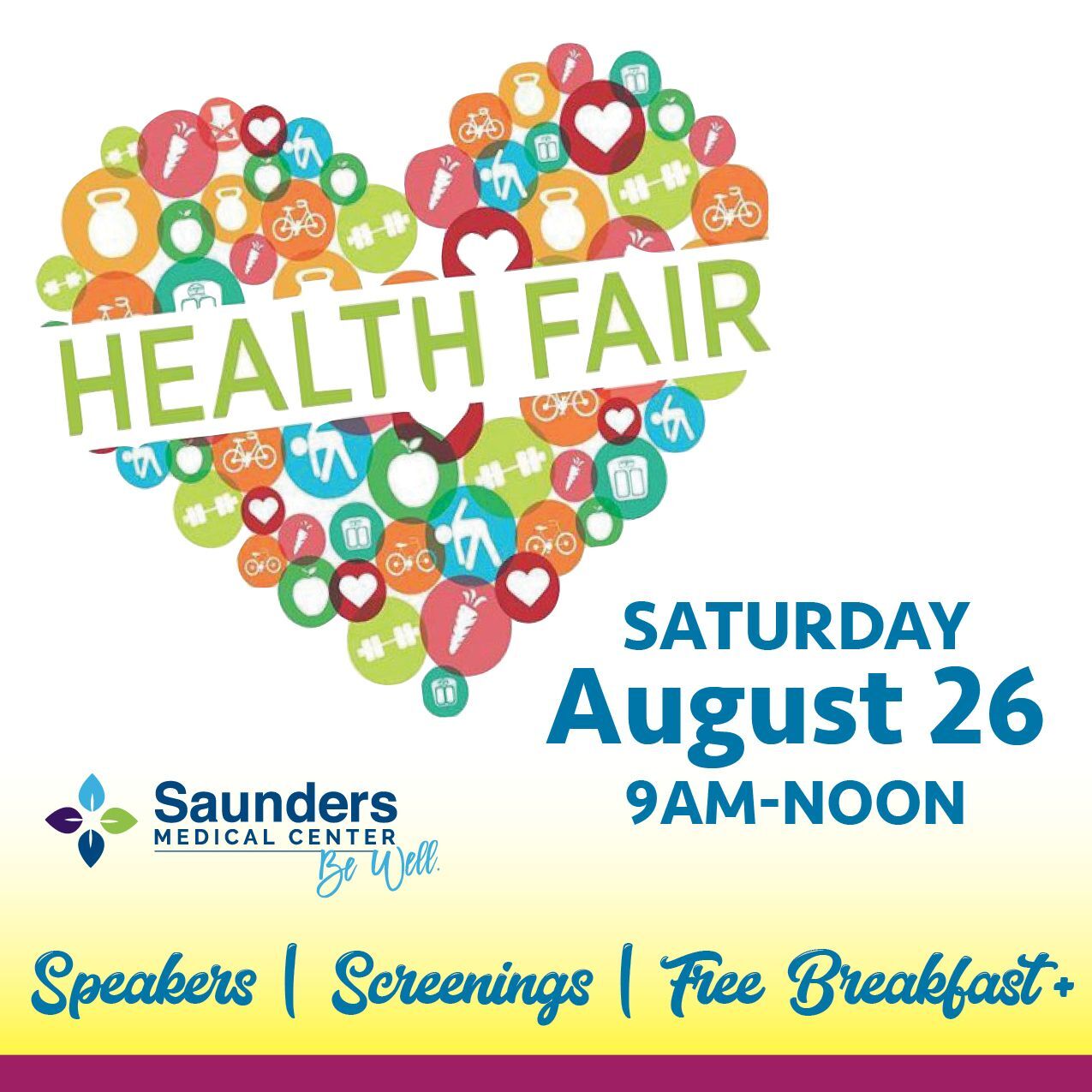 Presentations
9:30 Preparing for Medicare | Linda Maly
10:30 Managing Migraines with Botox | Tricia Teeter NP-C, MSCN & Aaron Bartek NP-C, MSCS
11:30 Control Your Diabetes | Family Care Clinic | Nicole Josephsen MSN, AGNP-C, CDCES
FREE Screenings+
Car Seat Checks
Vision Screening
Fasting Blood Glucose
Weight, Fat Percentage, Muscle Mass
Join us Saturday, August 26 9 am-Noon for our Health Fair
at Saunders Medical Center | 1760 Cty. Road J | Wahoo, NE
FREE Breakfast Provided | Raffles & Giveaways
OVER 30 VENDORS
Hospice & Home Healthcare of SC
Aging Partners
Early Development Network
Wahoo Public Library
Wahoo Lions Club | Vision Tests
American Cancer Society
St. Croix Hospice
Three Rivers Public Health Dept
Triumph Home Health Supplies
Saunders County Chiropractic
Methodist Fremont
Center for Wound Healing
Novo Nordisk
Dexcom
EMD Serono
Bristol Myers Squibb
Genentech
Nebraska State Patrol
Saunders County Law Enforcement
Tobacco Free Nebraska
Wahoo Senior Center
Wahoo EMS
Edge Therapy & Wellness
& more!
All Ages Welcome!