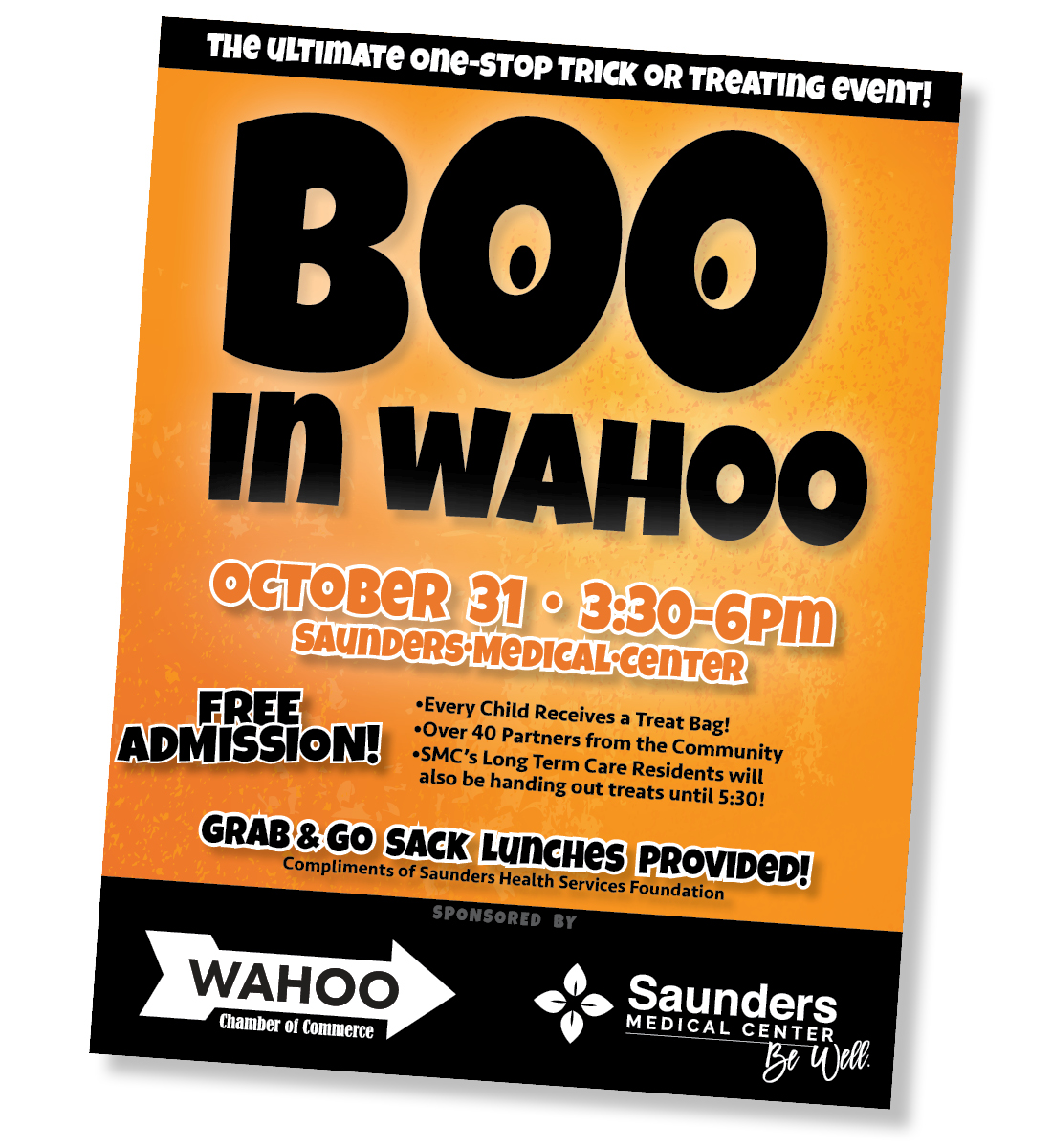 Wishing you a Healthy & Happy Halloween!
The Ultimate One-Stop Trick or Treating Event!
BOO IN WAHOO is sponsored by: Wahoo Chamber of Commerce & Saunders Medical Center
FREE Admission! Every child will receive a treat bag.
Trick or Treat at 30+ Participating Partners
Grab & Go Sack Lunches provided by Saunders Health Services Foundation
SMC Long Term Care residents will also be handing out treats until 5:30!
See you on Halloween • October 31 3:30-6 p.m. at Saunders Medical Center