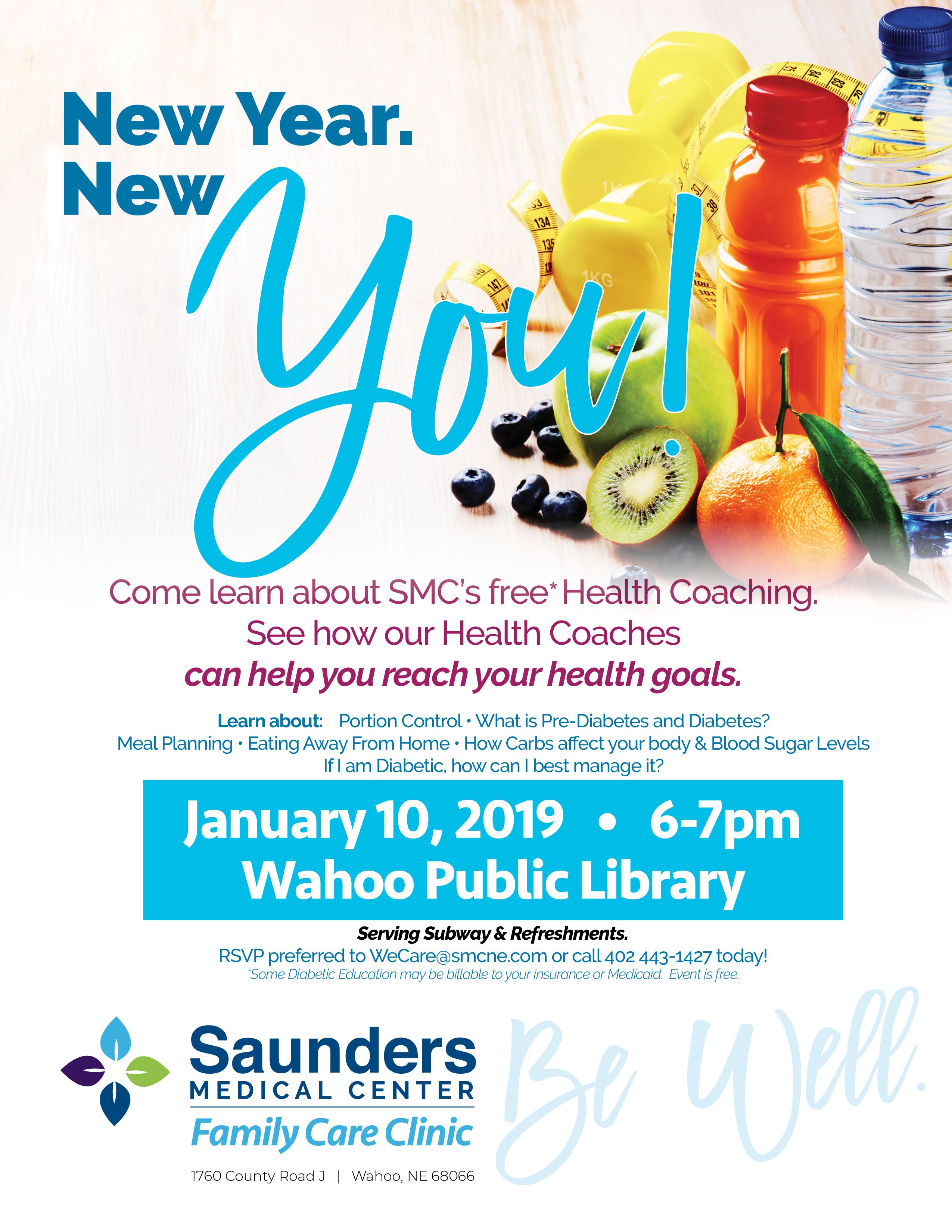 Come learn about SMC's free* Health Coaching. See how our Health Coaches can help you reach your health goals. 
Learn about:   
Portion Control • What is Pre-Diabetes and Diabetes? 
Meal Planning • Eating Away From Home • How Carbs affect your body & Blood Sugar Levels
If I am Diabetic, how can I best manage it? 
January 10, 2019   •   6-7pm   •   Wahoo Public Library
Serving Subway & Refreshments.
RSVP preferred to WeCare@smcne.com or call 402 443-1427 today!
*Some Diabetic Education may be billable to your insurance or Medicaid.  Event is free.