Meet Dr. Henning, Our Urologist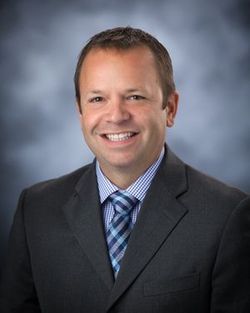 ---
Urology is a part of health care that deals with diseases of the urinary tract (kidneys, ureters, bladder and urethra). It also deals with the genital organs for males (penis, testes, scrotum, prostate, etc.). 
Urology is known as a surgical specialty. Besides surgery, a urologist is a doctor with the wisdom of internal medicine, pediatrics, gynecology and other parts of health care. This is because a urologist encounters a wide range of clinical problems.
About Dr. Jonathan Henning
Medical School University of Nebraska Medical Center
Urology Residency University of Iowa Hospitals and Clinics and University of Nebraska Medical Center
Society Memberships American Medical Association, American Urological Association, Nebraska Medical Association, Nebraska Urologic Association, Lancaster County Medical Society
Dr. Henning and the staff at Urology, P.C. are dedicated to serving the urological needs of the Saunders County community while providing state-of-the-art diagnosis and treatment. The philosophy of Urology, P.C. is to treat each patient as a partner in his or her medical care, and consider patient education a central focus. Dr. Henning has completed extensive hands-on training with the most up-to-date surgical techniques available. He specializes in adult and pediatric urology.  
When should you consult with a urologist?
If you have any of the following symptoms:
Blood In Your Urine
Poor Bladder Control
Urinary incontinence 
Painful Urination
Pain In Your Lower Stomach, Side Of Back, Or Groin Region
Fallen Bladder Protrusion
Hernia
Male Sexual Problems
Overactive Bladder (OAB)
Enlarged Prostate
To schedule your appointment with the Urologist at Saunders Medical Center in Wahoo,  please call 402 443-4191.