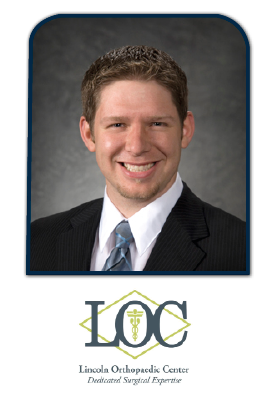 Sam Dostal is a native of Scribner, Nebraska. Sam is a 2005 graduate of Philadelphia University in Philadelphia, Pennsylvania, where he received his Masters's Degree in the Physician Assistant Program. He completed an Associate's Degree from Southeast Community College in Surgical Technology and a Bachelor's Degree in Healthcare Management from Bellevue University.
Sam is board certified by the National Commission on Certification of Physician Assistants. He is a member of the American Association of Physician Assistants and the Nebraska Academy of Physician Assistants. He joins us from Nebraska Orthopaedic Center.
Dr. Douglas Koch and Sam Dostal, PA perform many procedures at Saunders Medical Center including but not limited to:
   Total Joint Replacements | Shoulder and Knee scopes
   Arthroscopic Surgery |  Sports Medicine
   Rotator Cuff Repair | Minor amputations
   Carpal Tunnel Repair | And Much More!
In Clinic Dr. Koch and Sam do a variety of steroid and other injections, casting, and other slings and brace devices. 
'We have had great success in our Total Joint Replacement program and patients have reported being very pleased with their procedure and care received!
SCHEDULE
To schedule with Sam Dostal, PA, please call Lincoln Orthopedic Center at 402 436-2000. He is at Saunders Medical Center every Thursday!