"Outpatient Services is an exciting department! I love working with the different specialists and walking patients through the surgery process. My staff is amazing to work with and we couldn't have a better team here at SMC."

—Jenny Knapp, RN
Outpatient Services Manager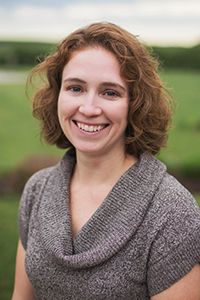 Medical Career
After graduating from Midland Lutheran College in 2005 with my BSN,  I began working at Fremont Area Medical Center for 2 years on the telemetry and ICU floor, and then spent six years working in pediatrics. I have been at Saunders Medical Center for over ten years in surgery/specialty and have enjoyed watching the specialist's options for our community grow!
Certifications
CHEP |  AHLS | ACLS | PALS
Personally Speaking
Hometown: Bennington Nebraska.
Jenny coached a competitive gymnastics team for 16 years.
She has three children and four stepchildren who are involved in a large array of activities. Their ages are currently 2, 12, 14, 14, 18, 18, and 20.
She enjoys supporting her kids' involvement in sports—plus camping, boating, and hiking!