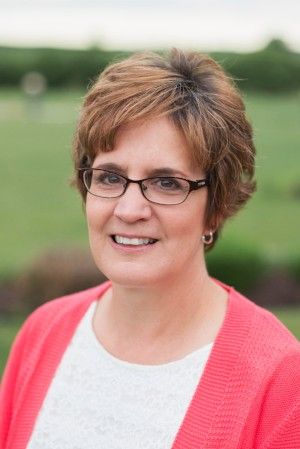 Debra Koranda has worked part-time at Saunders Medical Center since 2003. She began in the Medical Records Department before transferring to the Specialty Clinic Department over five years ago. She loves that every day is different and she has a variety of responsibilities.
A Great Team To Be A Part Of!
"My job allows me to be more involved in a wide range of patient care. The Specialty and Surgery Departments is staffed with a group of nurses who are knowledgeable, efficient and caring. It is a great team to be a part of!

I feel blessed to be able to have a job that I love and that is close to home. Saunders Medical Center is very family oriented and it has been very accommodating to my busy life, especially when my children were in school, but even more so now as I treasure family time with grandkids."
As a graduate from Bishop Neumann High School, Deb grew up on a farm south of Wahoo. Her husband of over 30 years is Frank and they have five children, three of which are married now, and one grandchild (so far). She was a stay-at-home mom during most of the years her children were home. In her spare time she enjoys reading, working on outside projects and gardening. She also loves to travel, but most of all spending time with family.
I look forward to helping you in any way I can!
— Debra