Merry Christmas & Happy New Year from the Residents and Caregivers at SMC's Long Term Care Nursing Home!
Check out the video below that shows some of the fun we had the week of Christmas! An ugly sweater contest was held in the nursing home for residents to vote for the best (and laugh!). The video gets sillier as you watch! Merry Christmas!
See more event photos and videos here.
Calendar for Long Term Care nursing home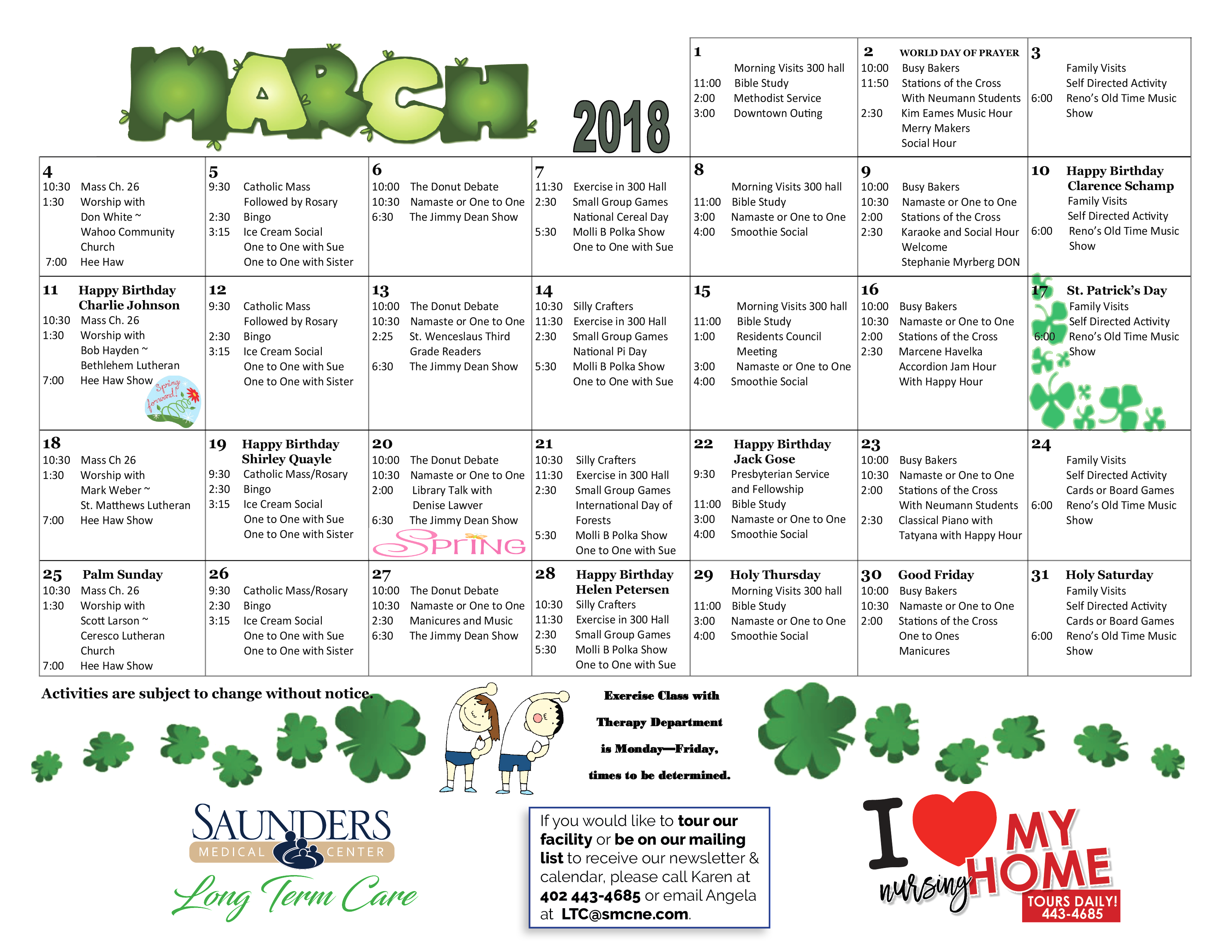 Click on the calendar above to download. See our monthly Nursing Home newsletters.
If you would like to see a full calendar of all SMC Events, click here!
---
SMC & Nursing Home News

Steps to Apply | Eligibility Requirements | Scholarship Details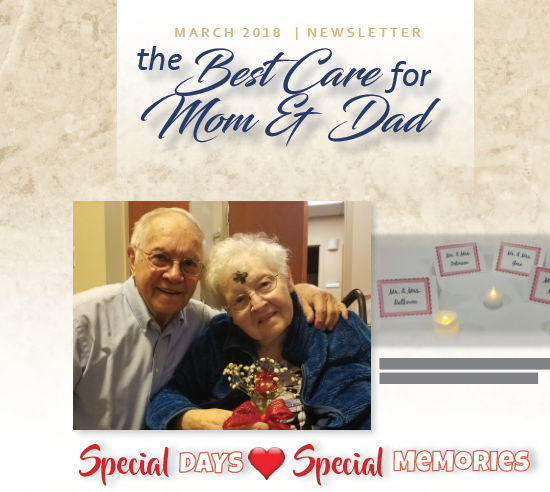 • Valentines Candlelight Dinner: LeRoy Ratkovec joined his wife Sylvia for the romantic Valentine's Day dinner.
• Education Corner: Know Resident Rights.
• Honoring KATIE KIRBY as our featured outstanding care provider.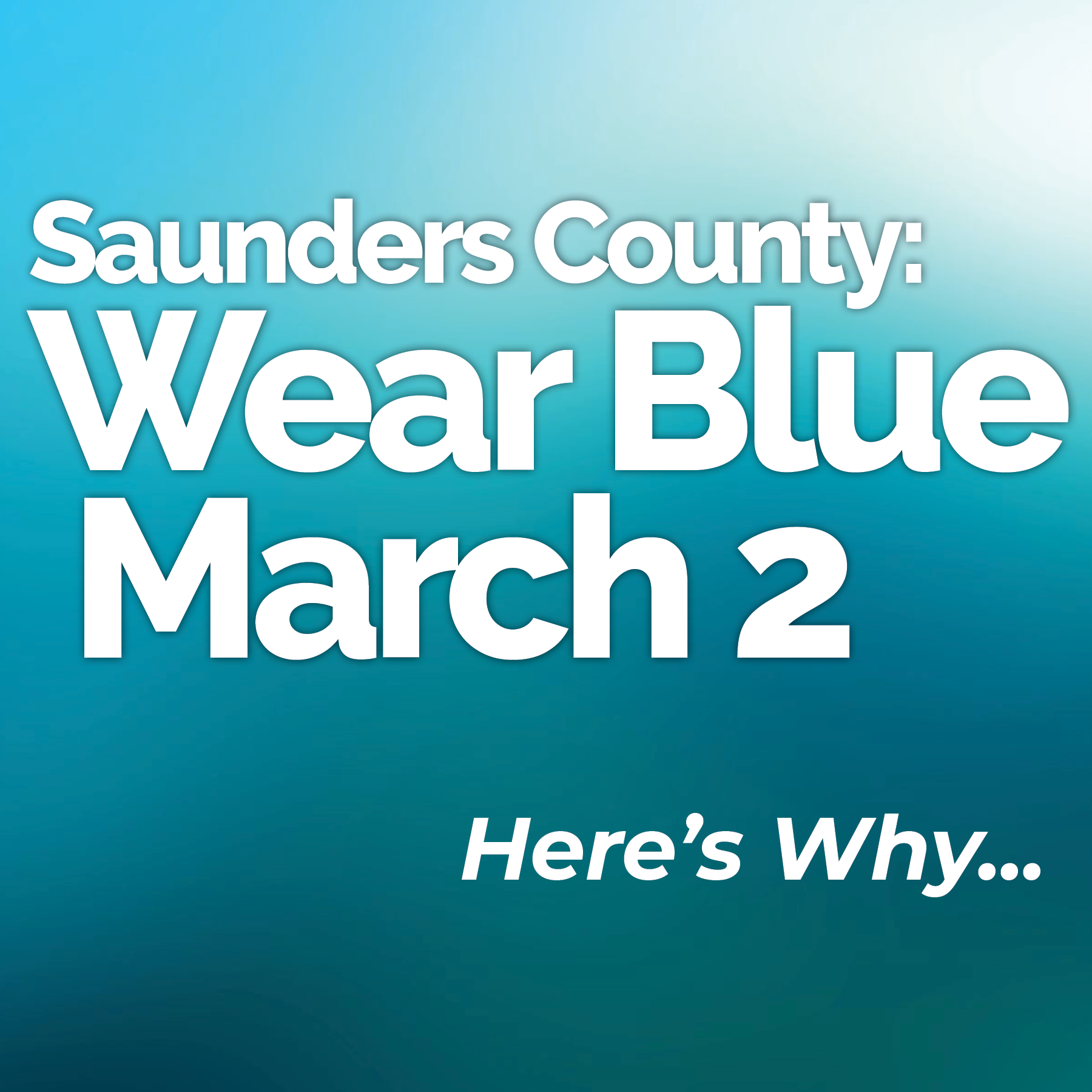 Let's change our numbers Saunders County and get our screenings. Colon Cancer is highly preventable/treatable. Call to schedule your screening today at 402 443-1455.