Merry Christmas & Happy New Year from the Residents and Caregivers at SMC's Long Term Care Nursing Home!
Check out the video below that shows some of the fun we had the week of Christmas! An ugly sweater contest was held in the nursing home for residents to vote for the best (and laugh!). The video gets sillier as you watch! Merry Christmas!
See more event photos and videos here.
Calendar for Long Term Care nursing home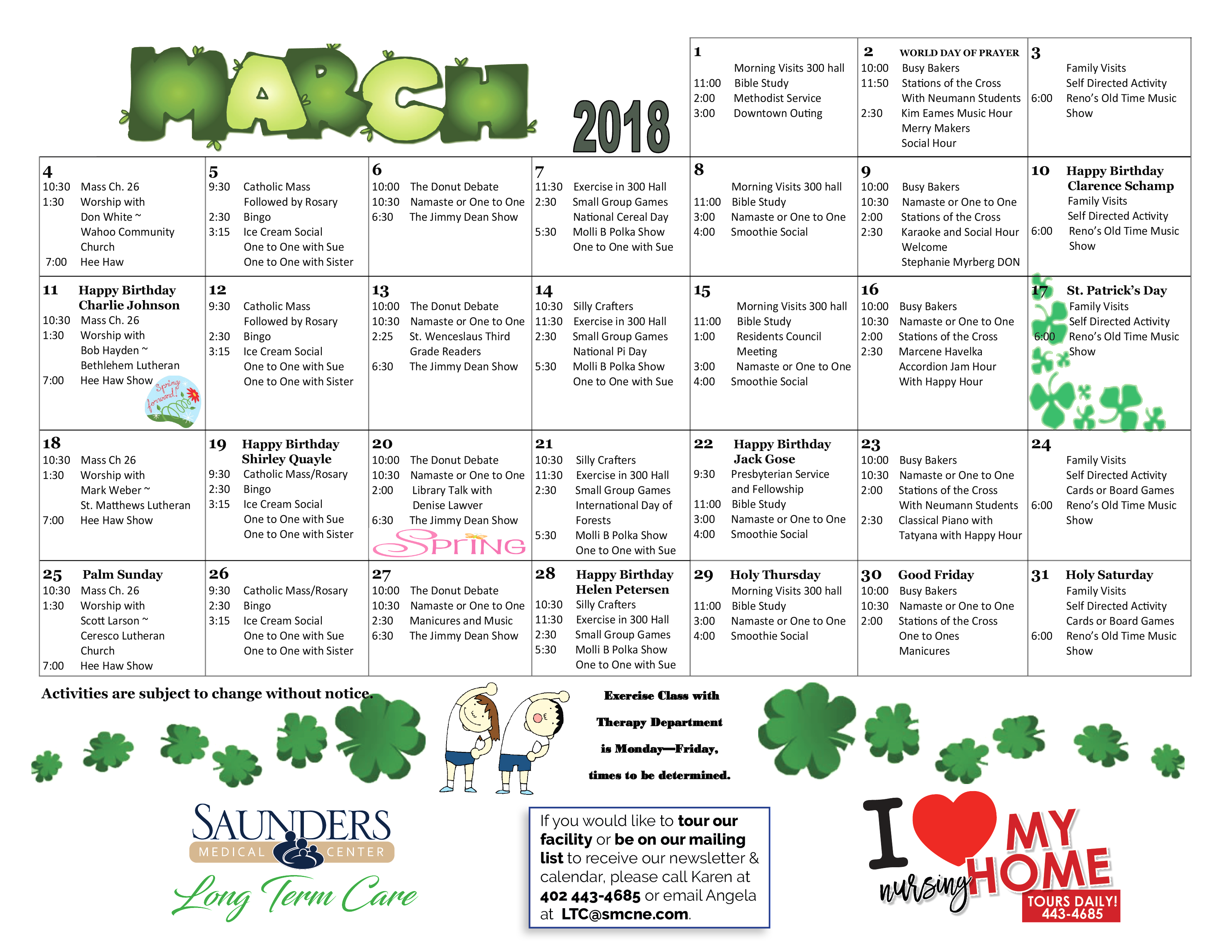 Click on the calendar above to download. See our monthly Nursing Home newsletters.
If you would like to see a full calendar of all SMC Events, click here!
---
SMC & Nursing Home News
"Making A Difference" Employee Honors—JONI DUERKSEN
Education Article: Get Your Rest: Doctor's Orders!
A huge thank you to all who participated in "The Longest Day"! We raised $1003.31 for the Alzheimer's Association. Click to see photos!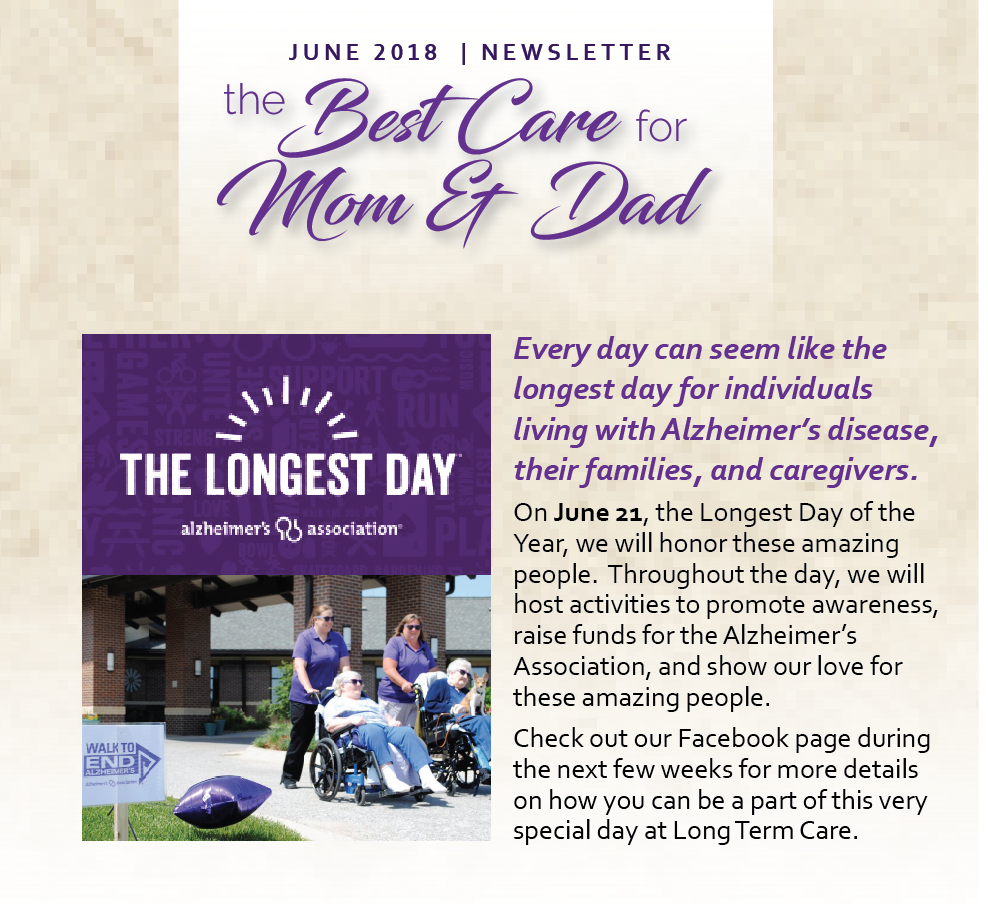 June 2018 LTC Newsletter | Learn what is new at our Skilled and Long Term Care facility.
Join us in June! (See our calendar of events or just stop by.) "Making a Difference" features Autumn Waldman, skin check guidelines and information on our Alzheimer's awareness event.
Every day can seem like the longest day for individuals living with Alzheimer's disease, their families, and caregivers.
On June 21, the Longest Day of the Year, we will honor these amazing people. Throughout the day, we will host activities to promote awareness, raise funds for the Alzheimer's Association, and show our love for these amazing people.
Check out our Facebook page during the next few weeks for more details on how you can be a part of this very special day at Long Term Care.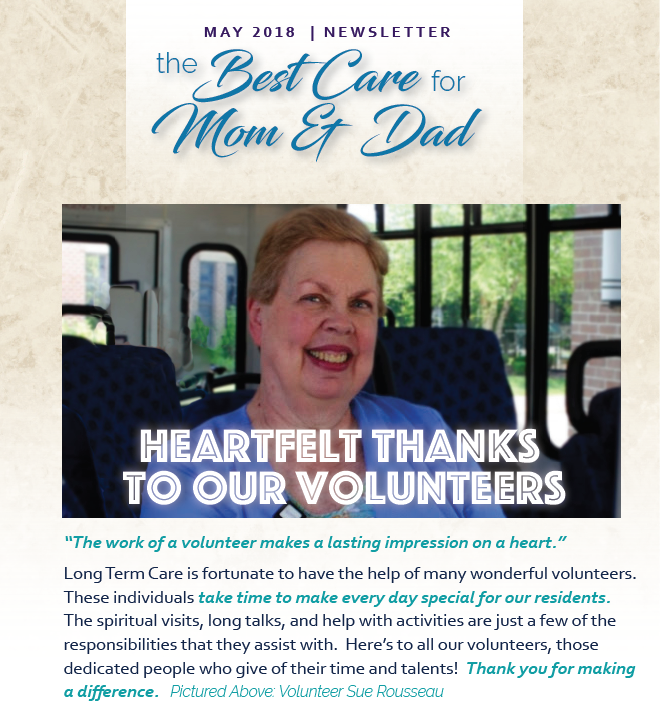 See what is new at our Skilled and Long Term Care Center. Our newsletter discusses our awesome volunteers, introduces our new director SAM PROKOPEC and much more. Join us for some May activities including Nursing Home Week May 14-18.