Merry Christmas & Happy New Year from the Residents and Caregivers at SMC's Long Term Care Nursing Home!
Check out the video below that shows some of the fun we had the week of Christmas! An ugly sweater contest was held in the nursing home for residents to vote for the best (and laugh!). The video gets sillier as you watch! Merry Christmas!
See more event photos and videos here.
Calendar for Long Term Care nursing home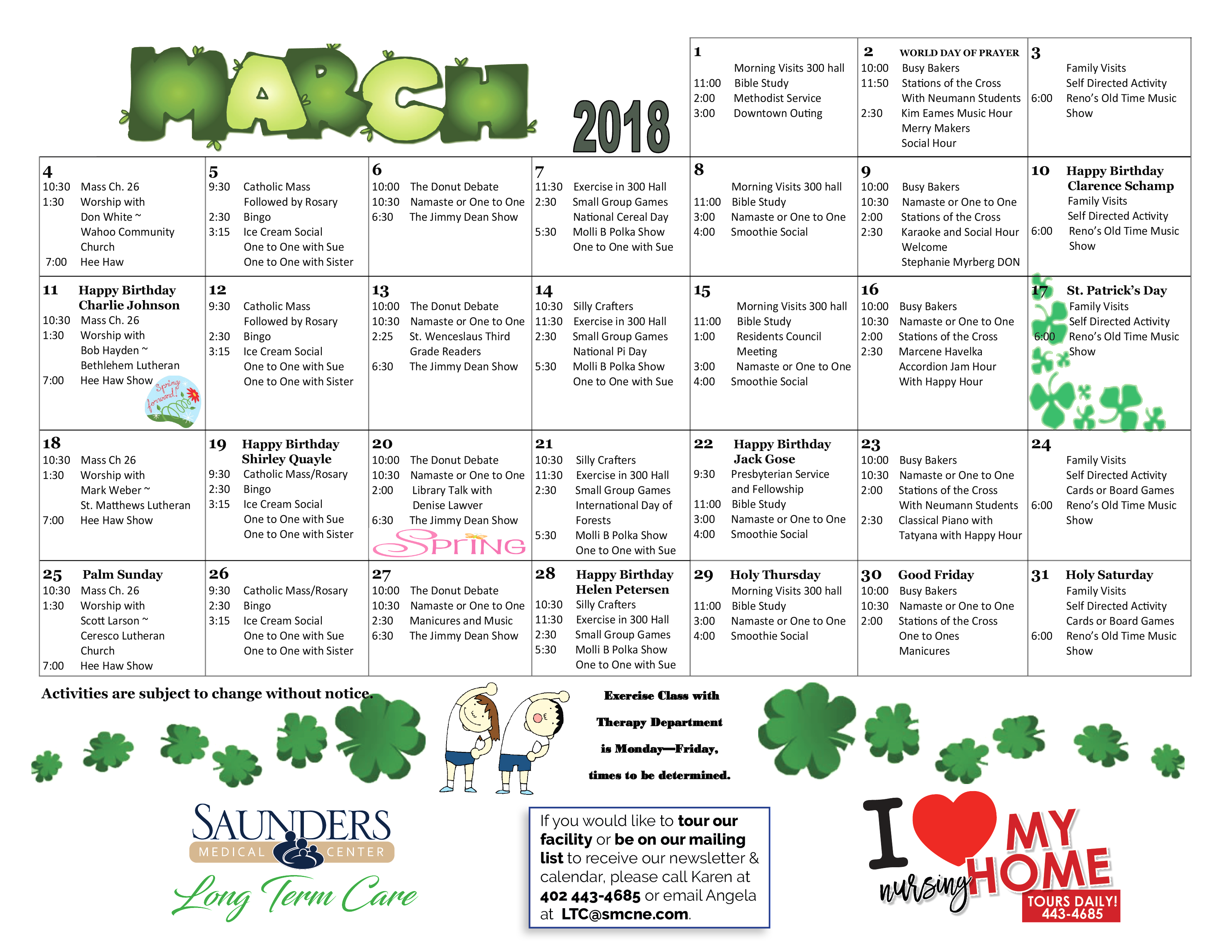 Click on the calendar above to download. See our monthly Nursing Home newsletters.
If you would like to see a full calendar of all SMC Events, click here!
---
SMC & Nursing Home News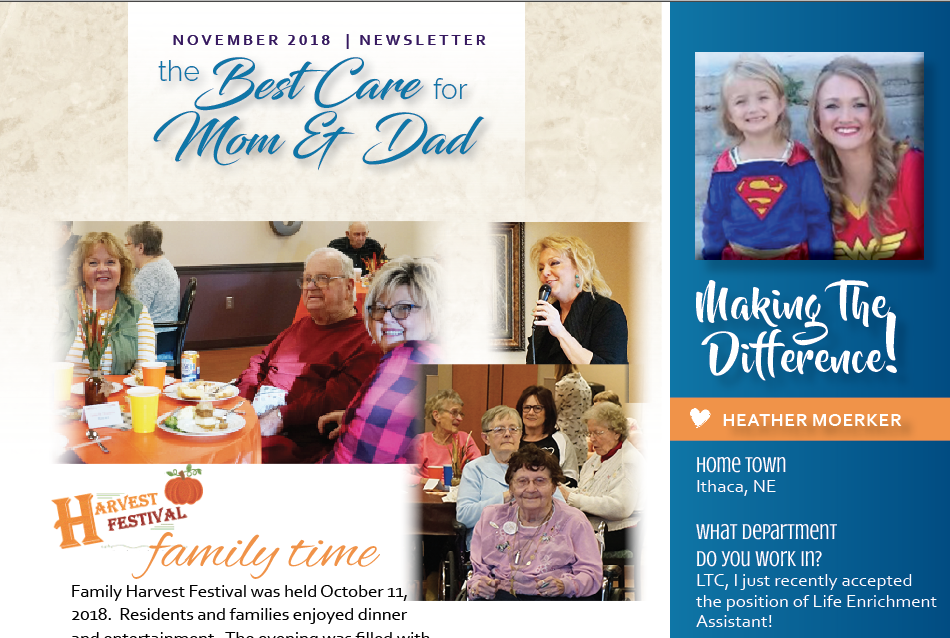 Making a Difference employee announced: HEATHER MOERKER! Articles on Healthy Lung Day and Harvest Festival.

The Saunders Medical Center Foundation would like to invite you to a
Photographer & Donor Appreciation Reception
Sunday, Oct. 21 • 5-6pm
Open House & Family Care Clinic Tours
See our newly added photos for our hallways. Tour the recent expansion of Saunders Medical Center's Family Care Clinic. Learn more about the Saunders Medical Center Foundation & healthcare in your community!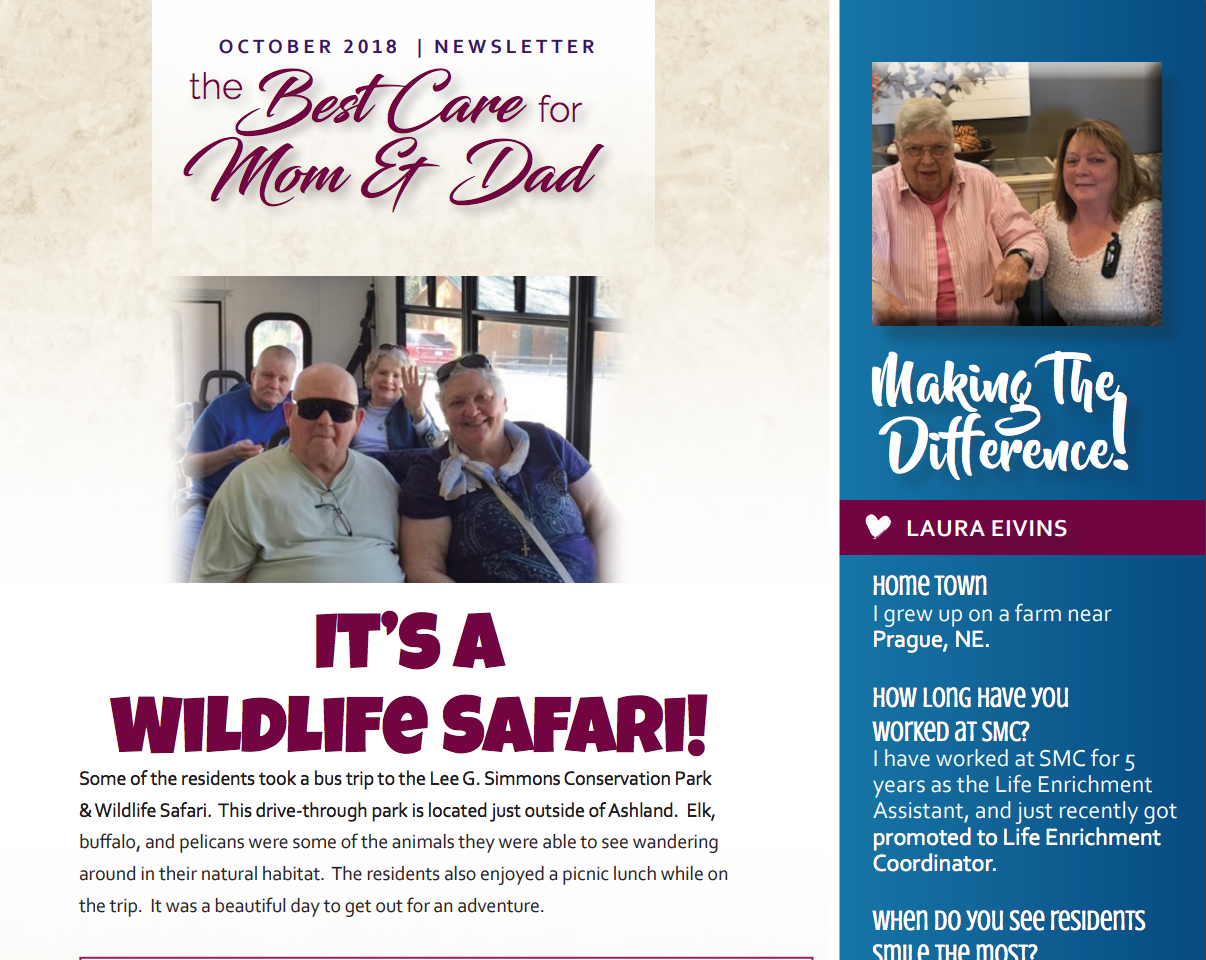 Come visit our residents or short-term stays for those recovering from an illness or injury. Here is the schedule for October 2018! Don't miss our Harvest Festival October 11 from 5-7 pm. See our "Making a Difference" employee Laura Eivins article too!