Merry Christmas & Happy New Year from the Residents and Caregivers at SMC's Long Term Care Nursing Home!
Check out the video below that shows some of the fun we had the week of Christmas! An ugly sweater contest was held in the nursing home for residents to vote for the best (and laugh!). The video gets sillier as you watch! Merry Christmas!
See more event photos and videos here.
Calendar for Long Term Care nursing home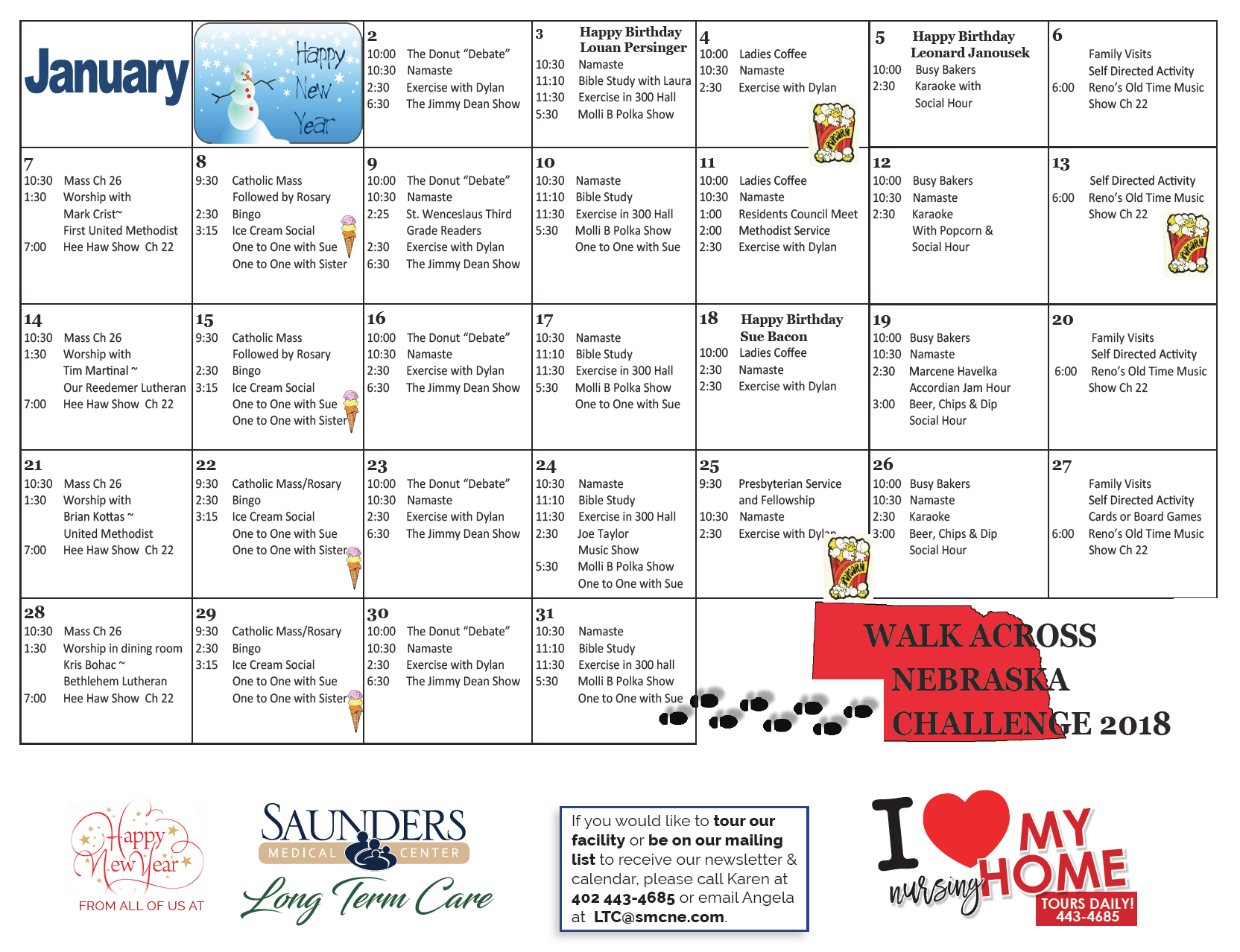 Click on the calendar above to download. See our monthly Nursing Home newsletters.
If you would like to see a full calendar of all SMC Events, click here!
---
SMC & Nursing Home News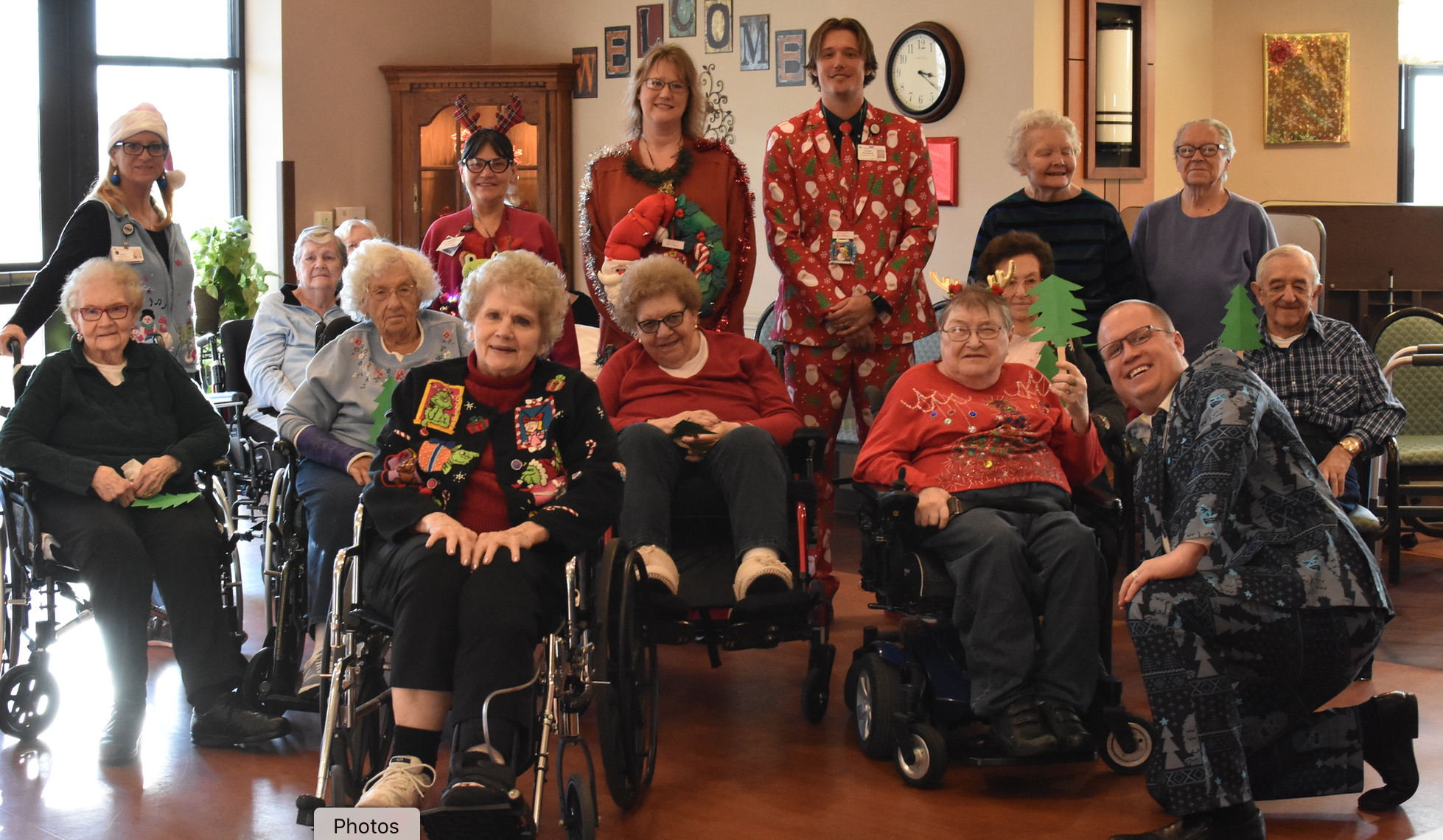 See the video of the fun had by all who entered and voted at the Ugly Sweater Contest. Residents of the nursing home —Saunders Medical Center's Long Term Care lead the voting for the best one! Dancing, lighting and noise-making sweaters brought smiles to all. The event ended with a parade walk though the rest of the facility to see the hospital and office staff and the Christmas decorations in the lobby.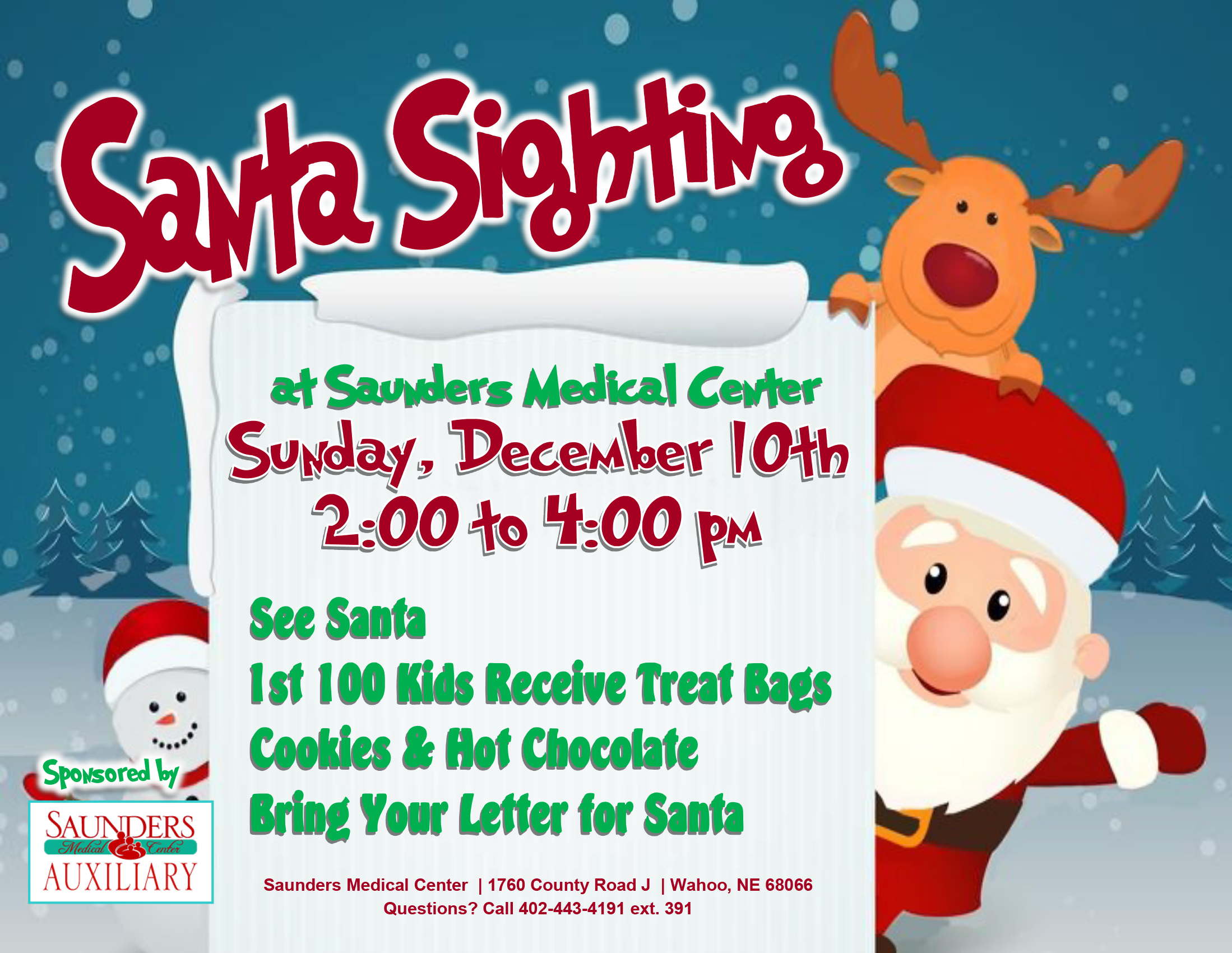 Santa Sighting: Sunday, December 10 from 2-4 pm at SMC
All are welcome to visit with him and drop off your letter to Santa!
First 100 kids will receive a treat bag!
Come enjoy the festivities with cookies and hot cocoa.
Sponsored by the Saunders Medical Center Auxillary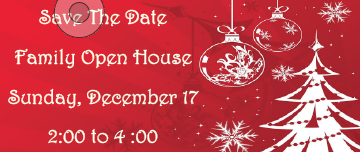 Save the date for our Family Open House: Sunday, Dec. 17 2-4 pm.