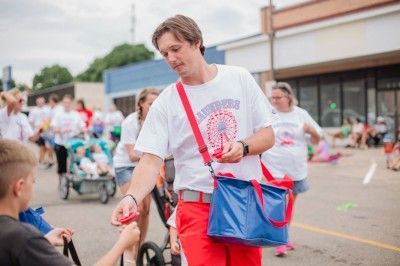 Neighbors Serving Neighbors
Enjoy life to the fullest. Be as healthy as possible. We are here when you need us, so you can Be Well.
Saunders Medical Center was created to improve the health of our community. Superb physicians, nurses, and staff have chosen to care for patients at SMC rather then a larger facility. They see the value in knowing their patients and their families as neighbors. They truly care.
Unified Center
Under one roof, we offer a SURGERY CENTER, PHYSICAL THERAPY CENTER, FAMILY CLINIC, and NURSING HOME. We serve our community from the very young to the very wise, with providers who care about the complete family. Our nursing home "Long Term Care" is advantageous compared to other facilities as your mom and dad never need to leave the center for their care. This is especially necessary in the ever changing Nebraska weather....a simple walk down to another wing and you are in the hands of more caring professionals!
The leadership at SMC works diligently to create programs that benefit the community. Employees in all positions find ways to better serve their patients and continually improve their work and care for you. They work with passion to provide the latest technologies and most caring spirit possible. The MULTIPLE SCLEROSIS CLINIC is just one of the great examples of SMC providing specialized, premier care. 
Enjoy life to the fullest. Be as healthy as possible. We are here so you can Be Well.