Calendar for Long Term Care nursing home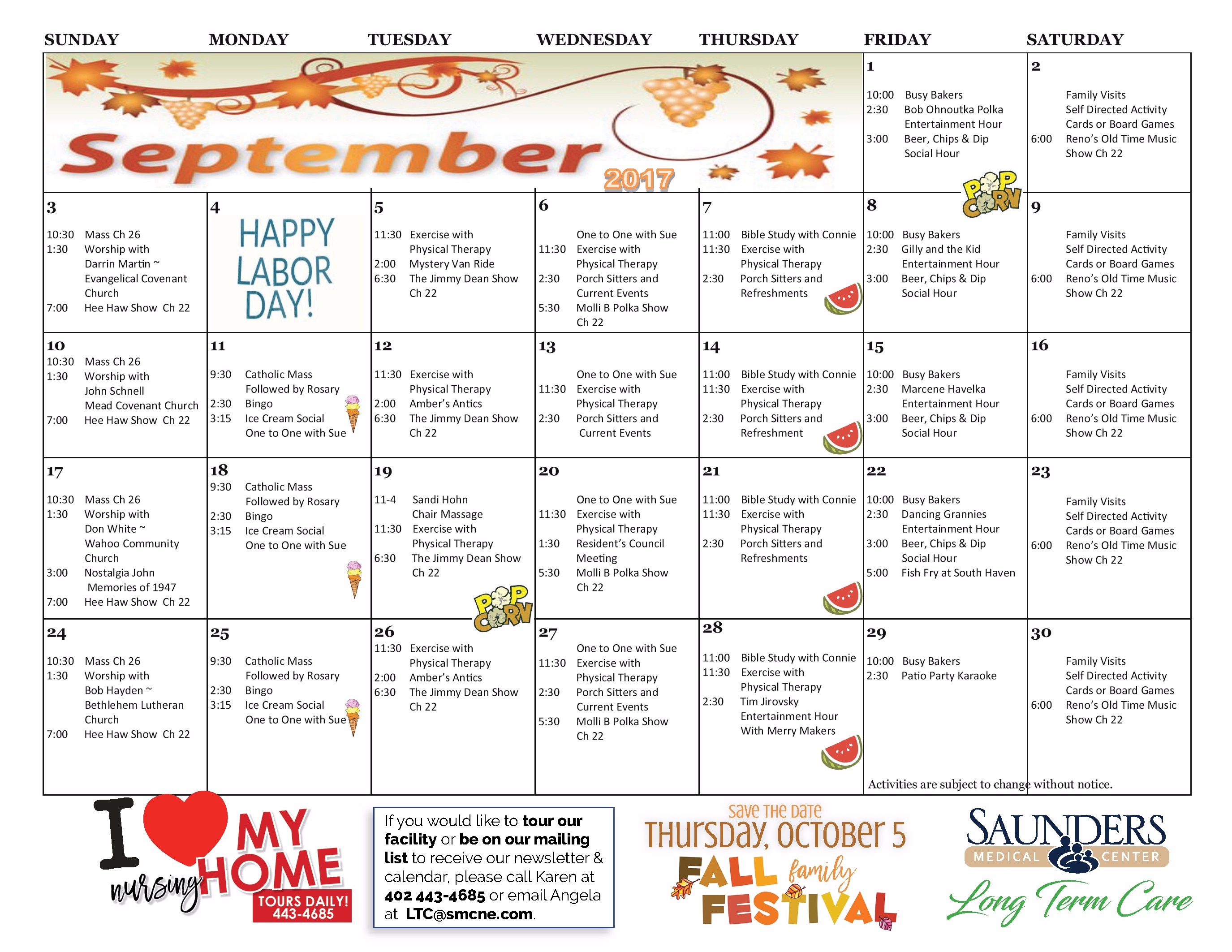 Click on the calendar above to download. See our monthly Nursing Home newsletters.
If you would like to see a full calendar of all SMC Events, click here!
---
Here's What's New in the Care Center!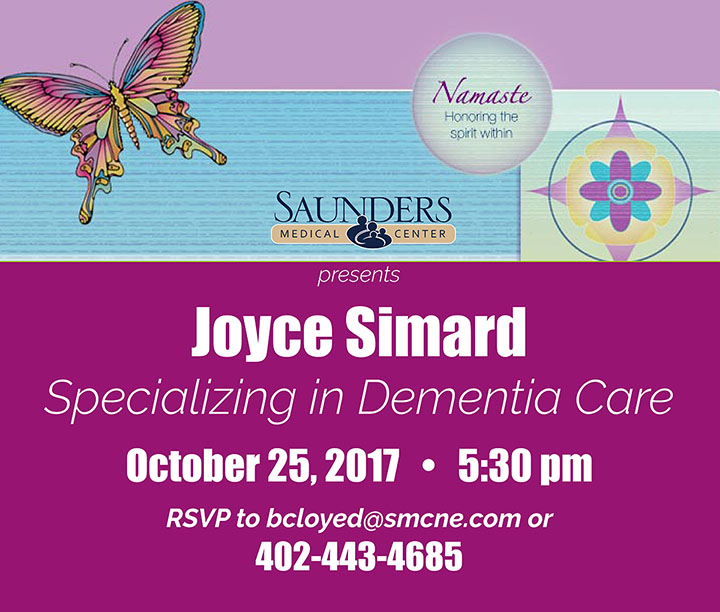 Nationally known speaker Joyce Simard will be speaking and providing training on a variety of subjects, including hospice care, bereavement, comfort care, and activity for people with all stages of dementia.
Continuously improving the quality of life for our residents, we want to increase family involvement and create many positive outcomes by implementing Namaste Care at Saunders Medical Center. Joyce's passion for our seniors will help us to lovingly provide care for those facing advanced dementia.
Read more at http://www.namastecare.com/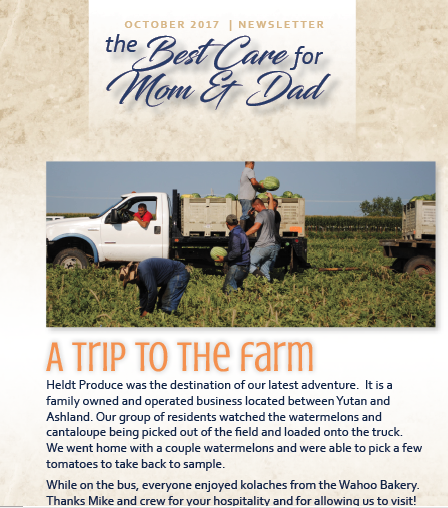 Come join our nursing home residents for some fun during the month of October! Click to see our latest newsletter and calendar of events.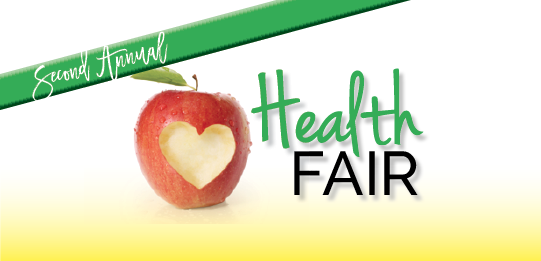 Lots of great free screenings to check your health are being offered! There are also reduced price optional screenings. Over 40 vendors. FREE LUNCH provided! Click for more details.