Take care of you! Many times women choose to take care of others. It is their nature. This week we are reminding women to take a little time for themselves! Whether it is taking time for a 5-minute quiet meditation break or a brisk walk, it is important to keep caring for yourself. Incorporate simple preventative and positive health behaviors into everyday life. Consider learning more about health coaches, mammography, and community wellness programs as you take time for yourself.
We also want to remind women to schedule their well-woman exams in May and receive a free gift! Be Well.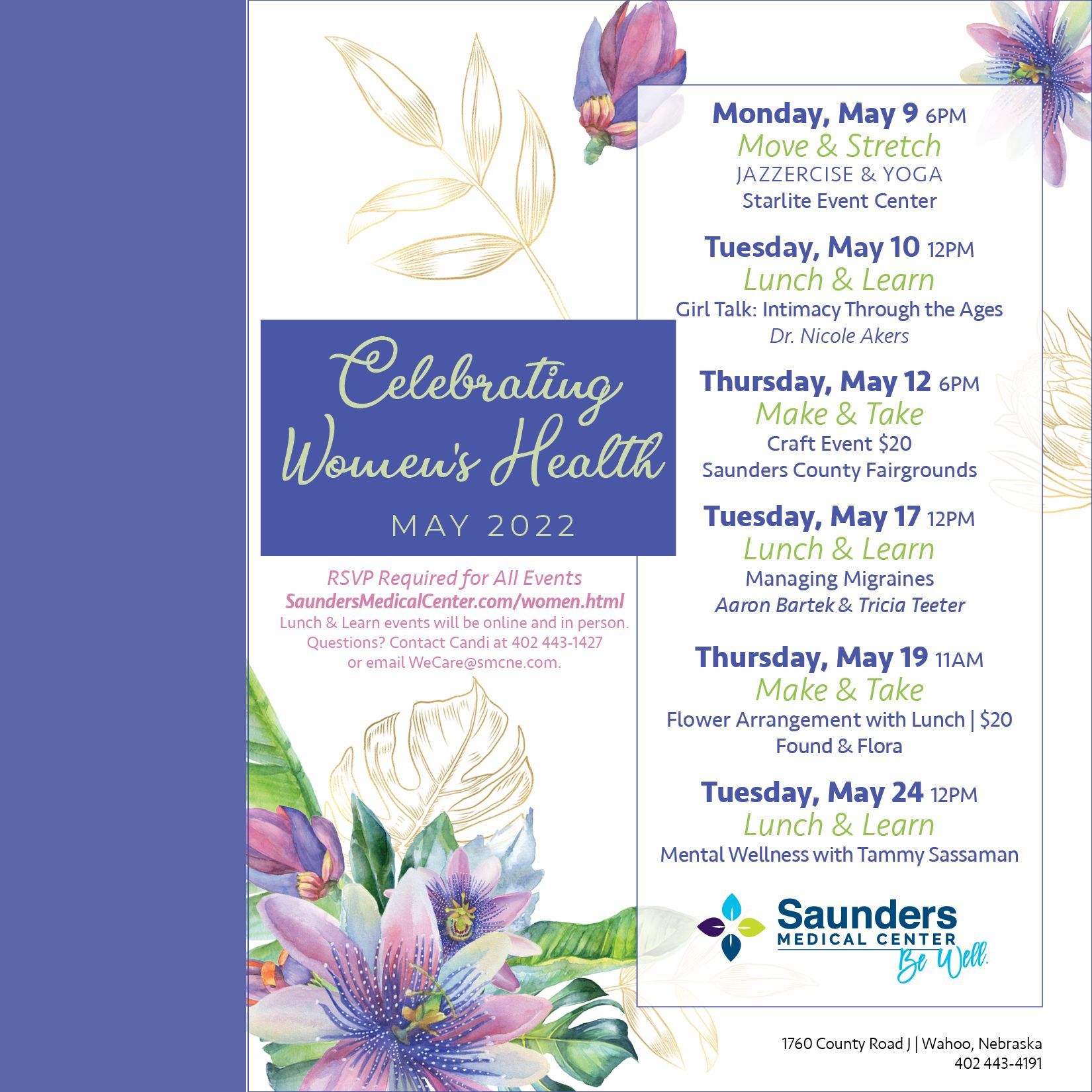 Join us in Celebrating Women's Health!
Choose all events you will be attending so we can plan food for events. All events are free except when noted for Make & Take craft and floral events. 
---
Make Your Annual Physical APPOINTMENT Now Through May
& receive a free gift!!!! Your appointment can be anytime, just call or click to schedule it now to take care of you!  Click here to schedule.
---