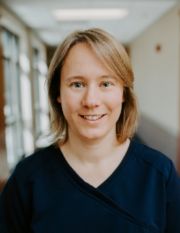 " I was working with a patient who had a spinal cord injury and was having difficulty with buttoning his shirt. I was able to modify his shirt by sewing in Velcro to eliminate the need to manipulate the small buttons. By doing this I was able to restore his independence and self-esteem. This experience was very rewarding for me because I felt like I was able to make a difference in his life."
—Julie Capello, OT
Julie Capello joined Saunders Medical Center therapy team in 2019 as an Occupational Therapist. She graduated with her Doctorate in Occupational Therapy in 2018. She has been practicing as an Occupational Therapy Assistant for the last 16 years, prior to returning to school to finish her degree. She has experience working with TBI, CVA, SCI, orthopedic hip and knee replacement, repetitive injuries including carpal tunnel, medial and lateral epicondylitis, and splint fabrication. She has worked with all ages including pediatrics with burns, autism and developmental delays. 
She has received training in Neuro-Developmental Treatment (NDT) and is certified in the use of therapeutic modalities, including Electrical Stimulation, UltraSound, TENS, Paraffin, Fluido, diathermy, hot packs, and cold packs. In the past, she has also lead out in Aquatic classes for CVA, arthritis, and Fibromyalgia.
Julie also work's part time as a faculty member in the OTA program at Union College in Lincoln, NE. Her responsibilities include: assisting in the development of the OTA program, mentoring students, and teaching classes.
Education
Doctorate in Occupational Therapy | Kettering College, Ohio
BS | Andrews University, Michigan
Associate in Applied Science with emphasis an Occupational Therapy Assistant in 2000, Baker College, Michigan
"I love occupational therapy because I can help people find meaning and purpose in their lives again despite physical, cognitive, or mental setbacks."
Certifications & Memberships
American Occupational Therapy Association (AOTA)
Personally Speaking
When Julie is not at work, she enjoys camping, backpacking, running and sewing.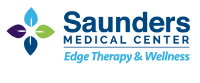 Get the Edge. Get back to your best—FASTER!
Individualized Care directly with your Occupational Therapist.
Wahoo, Nebraska