Jan Duering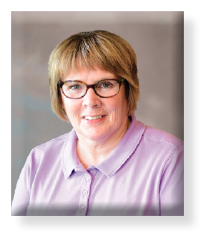 Jan is the Office Manager for the Therapy Department at SMC. She manages all patient registration and scheduling processes, and much, much more!
She has worked in a multitude of areas and has a wide range of experience in healthcare. Her past work experience includes CNA/Med Aide, Pharmacist technician in both retail and hospital settings, Phlebotomist in a hospital setting, Dialysis technician, and Histology technician.
Jan lives in Elkhorn, NE with her husband Scott. She has 2 daughters, 1 son, and 2 step-daughters. She enjoys riding motorcycles, being outdoors, and hanging out with her 10 grandchildren.