Holly Meiergerd, PT, DPT, PCS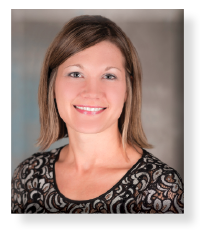 Holly joined Saunders Medical Center in 2014 as a Physical Therapist. She graduated from Nebraska Wesleyan University with her Bachelors in Exercise Science and Wellness and earned her Doctorate in Physical Therapy from the University of Nebraska Medical Center in 2008.
She has practiced as a pediatric physical therapist since 2009 with a passion for empowering children and families to achieve their highest level of functional independence. She is a member of the American Physical Therapy Association, Section on Pediatrics, and Section of Women's Health. In 2015, Holly became a Board Certified Pediatric Clinical Specialist. She is also a Certified Clinical Instructor.
Her and her husband, Nate, and two boys, Hudson and Noah, moved to Wahoo in June of 2014. She enjoys spending time with her family and friends and recreational fitness.
Holly specializes in Pediatric Therapy and Women's Health. (click the links to find out more)