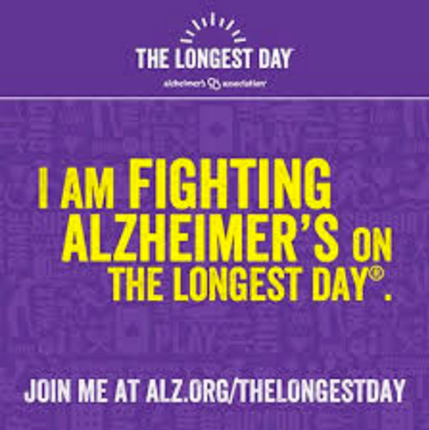 Please join us in Celebration of the LONGEST DAY to recognize all those who are affected by Alzheimer's Disease. Help support the families and caregivers that stand by individuals during this journey while raising awareness about the disease.
• Wear purple
• Please get outside of SMC for a walk between 10-2 to show
your support
• All participants in the walk will receive a gift
• Pick up a word search at LTC and return it to have
your name entered into a drawing!