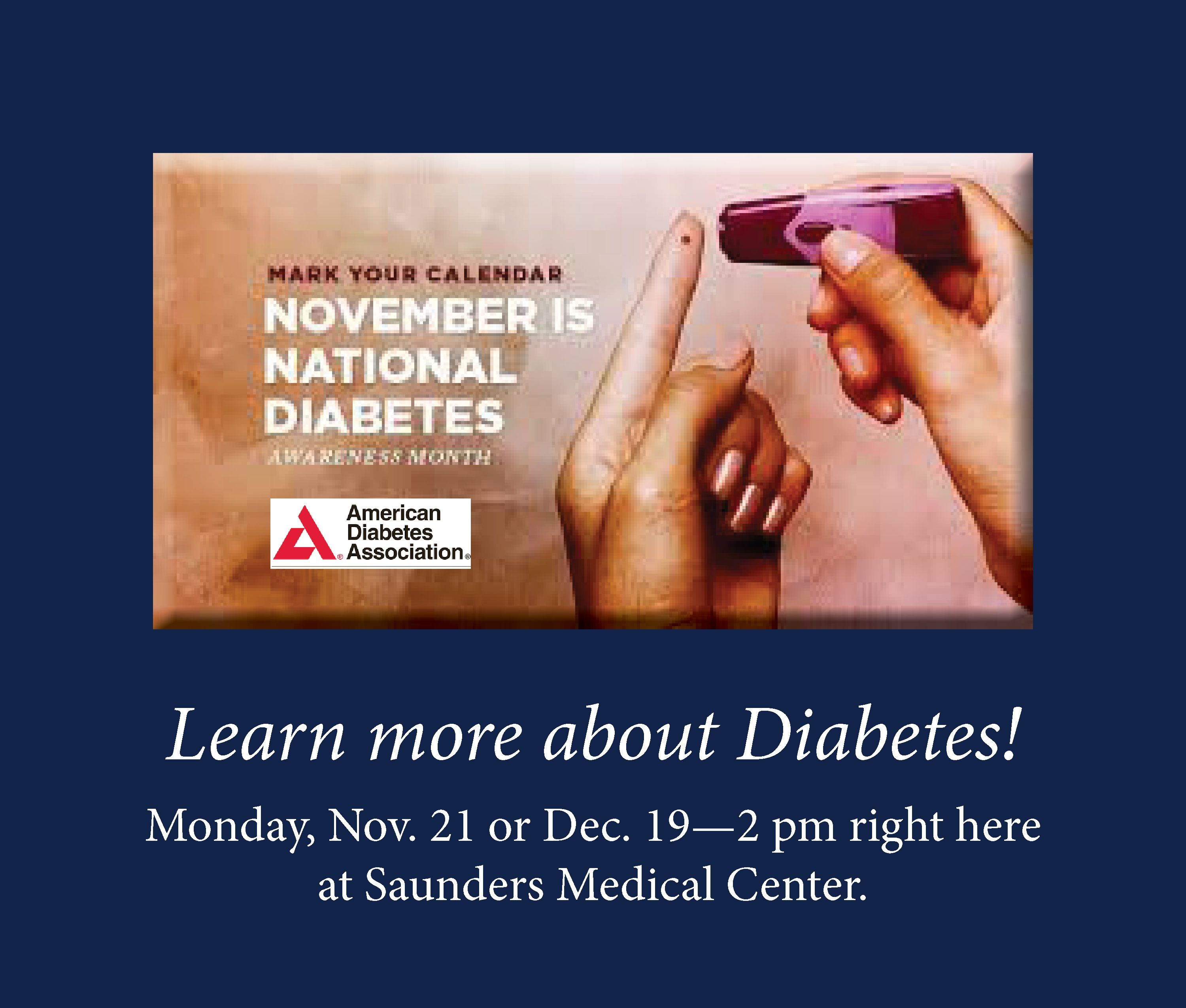 Have you or a loved one been diagnosed with diabetes or pre-diabetes? Join us Monday, Nov. 21 at 2pm for a FREE diabetes informational meeting:
• Help reach blood sugar goals and evaluate insulin
• Learn about injections and self-managing the disease
• Offering weekly calls to assist in reaching goals
• Pre-diabetes patients & family members encouraged to join
• Research ways for best pay for meds, patient assistance programs
You will be guided by Saunders Medical Center Clinical Health Coaches: Judy Pearson and Lori Russell. http://saundersmedicalcenter.com/…/heal…/health-coaches.html
Saunders Medical Center wants you to Be Well!