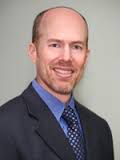 There are no symptoms in the early stages of nephropathy, which is also called kidney disease or kidney damage. So it's important to have regular urine tests to find kidney damage early. Sometimes early kidney damage can be reversed. Diabetic nephropathy is damage to your kidneys caused by diabetes. In severe cases it can lead to kidney failure. As your kidneys are less able to do their job, you may notice swelling in your body, most often in your feet and legs.
Dr. Bryce Lund, a native of Bassett, Nebraska, attended Hastings College and received his medical degree from the University of Nebraska Medical Center in Omaha, where he also completed his internship and his residency in Internal Medicine. Dr. Lund completed his fellowship in Nephrology at the University of Iowa Hospital and Clinics.
The Nephrology Care, LLC clinic of Fremont, Nebraska was established by Dr. Bryce Lund in 2007 to provide Nephrology services to the city of Fremont and surrounding communities. Dr. Lund is currently the Medical Director for the Inpatient Dialysis Services at Fremont Area Medical Center and the Medical Director of Renal Advantage, Inc. Dr. Bryce Lund is board certified in both Internal Medicine and Nephrology.
APPOINTMENTS
To be seen at SMC call the Fremont office at 402 727-5863 and let them know you would like to be seen at Saunders Medical Center. He joins us in Wahoo, Nebraska the third Monday of every month from 9:00 am to 11:30 am.