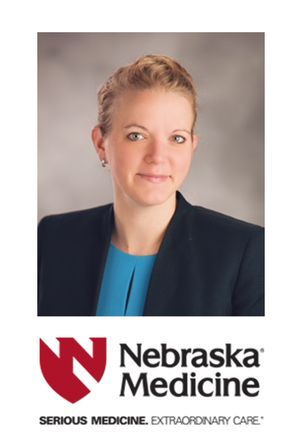 Andrea K. Barker, M.D. 
Dr. Andrea Barker holds certification as a registered physician of vascular interpretation (RPVI) with the American Registry for Diagnostic Medical Sonography (ARDMS) and Vascular Surgery (Board Certified). She specializes in Open Endovascular, Dialysis and Venous Procedures. 
Need assistance with vascular services. abdominal aortic aneurysm, carotids, Dialysis access pt's, Peripheral Vascular Disease (PVD), varicose veins, or wounds? Dr. Andrea Barker can assist you at Saunders Medical Center! To schedule your appointment please call 402 443-4191.
HOMETOWN  |  Meridian, Mississippi
WORK HISTORY
Advanced Vascular and Vein Center (January 2018-present)
CHI Nebraska Heart Hospital in Lincoln, NE (2014-January 2018)
EDUCATION
Medical School  |  University of Mississippi School of Medicine (2002-2006) 
Residency  |  University of Mississippi Medical Center-General Surgery (2006-2012) 
Fellowship  |  University of Mississippi Medical Center-Vascular Surgery (2012-2014)