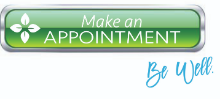 Helping MS Patients in the Midwest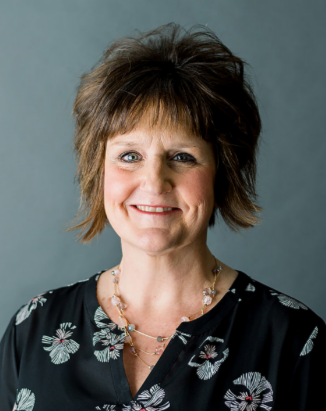 "Initially I thought I wanted to be an English teacher. I was a non traditional college student trying to figure out my passion. I have always worked with people. I started out in the nursing home working in the kitchen and doing the laundry. I then became an nursing assistant.

Once I had my first child I decided that my true passion was caring for the sick. Florence Nightengale was my idol. I have always wanted to care for patients in a fashion that is holistic - caring for them physically, mentally and spiritually. I want to empower patients to do as much as they can for themselves to improve their self esteem and to be in charge of their health care decisions. I want to support them to be the best that they can be. I listen and direct care but also respect educated decisions that are made based on accurate information. I love being a nurse practitioner and work hard for all of my patients."

—Melissa Fulton, APRN-C
MS CLINIC | WAHOO, NEBRASKA
Education
Certification through the American Academy of Nurse Practitioners
University of Nebraska Medical Center-College of Nursing
Specialized Multiple Sclerosis Education
"Linda Morgante MS Program" which has industry leading information specific to the care of MS patients.
Consortium of Multiple Sclerosis which is a meeting for healthcare providers to learn about all of the treatment options that are available to multiple sclerosis patients.
Completed additional training in the filling and adjustments for Baclofen® pumps.
Completed additional training in the injection of Botox® for muscle spasticity common for MS patients and migraine headaches.
Currently working on Certification in Multiple Sclerosis allowing me to work exclusively with Multiple Sclerosis patients.
A Variety of Care Experiences & Education Provides Fulton with a Unique Advantage in Caring for MS Patients
"Graduating from UNMC College of Nursing with my Bachelor's degree in 1991 I was excited to be a nurse! As a registered nurse I cared for a variety of patients. In 1993 I started to work with the urology group from Lincoln at the VA Medical Center. I moved to the private sector to practice as an RN at Urology PC in Lincoln and cared for patients with all urological issues. In 2004 I became an Advanced Practice Registered Nurse and started to work a little more specifically with patients with neurological issues.

Treating patients at the Madonna Rehabilitation Center in Lincoln who suffered from traumatic brain injuries, Parkinson's disease, MS, post stroke and a variety of other neurological conditions was another exciting part of my career. I further advanced my education to include Urodynamic Testing of the bladder which is a very helpful skill when trying to treat neurological urological issues. I have been certified in the skill of cystoscopy or examination of the bladder using a scope. I have been trained to assist in robotic surgery to include removal of the prostate called radical prostatectomy and removal of the kidney or portion of the kidney called partial or radical nephrectomy.

I have had the opportunity to work with numerous physical therapists and have taken additional training in the treatment of pain in the pelvic floor muscles. I started a support group in Lincoln, Nebraska for a painful bladder disease called Interstitial Cystitis. I have been able to use all of my skills in my new endeavor at Saunders Medical Center seeing multiple sclerosis patients. Approximately 85% of patients with multiple sclerosis have urinary concerns. As always, I am excited to help patients with their healthcare!"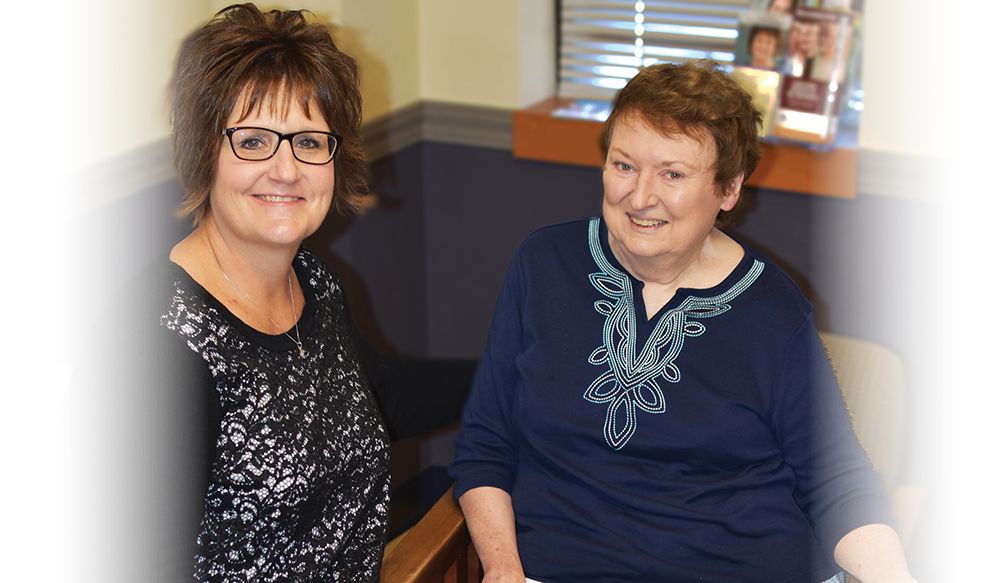 Personally Speaking
Melissa grew up in Papillion, Nebraska. She has seven siblings: two brothers and five sisters. She went to school at Papillion-LaVista High School. She married her high school sweet heart Tony and they have been married 35 years. Tony and Melissa love to travel and spend a lot of time on the road. They also love being on the water either boating, fishing or kayaking.
They have three amazing grown children. Their oldest son lives in Dallas, Texas. He works for a medical supply company and umpires baseball at the D1 college level. Their middle child Anthony is married to Cidney and they live in Benton Harbor, Michigan. Anthony is a general manager for a restaurant/ brewery in Benton Harbor. He and his wife just had their first child! Arriving four weeks early —quickly winning our hearts. Their daughter Alicia and her husband Grant live in Maple Grove, Minnesota. Alicia is a Masters prepared reading specialist. She works at St John's Lutheran School in Maple Grove. Alicia and Grant have a beautiful daughter with a bright spirit and super smile!
"I am a little bit of a workaholic. My grandchildren are changing that a little! I travel a lot to see my children and grandchildren—that is most important to me! I am active at my church: Immanuel Lutheran Church. I love to bike and kayak. And, I love the sunshine!"
Something that most don't know about Melissa
She held the state record in women's high school basketball in free throw percentage!
Helping you to Be Well.
Mary Filipi