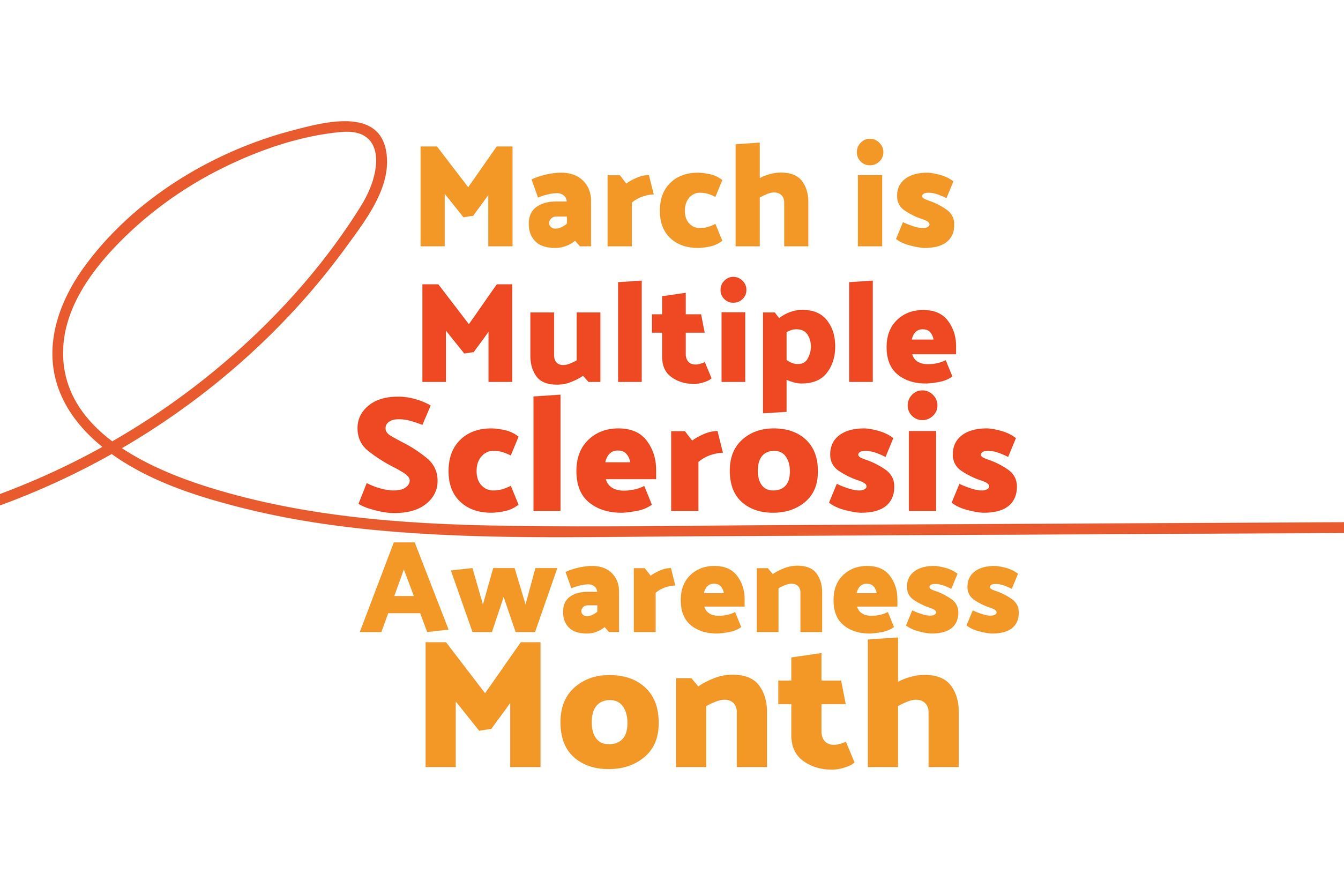 What can I do?
Join us in celebrating MS Awareness | Read on and learn more! Did you know we have patients that come from all over the Midwest for our MS Clinic? 
Request an appointment. Learn more about the MS Clinic and (meet providers here) and discuss your health.
Share this page and our online posts!
Join us at the Nebraska MS Walk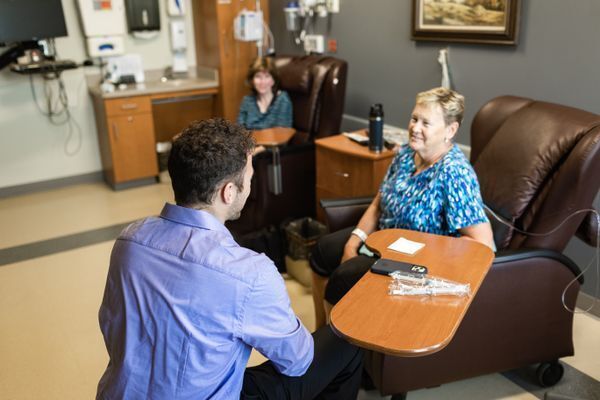 ---
Saunders Medical Center Specializes in Multiple Sclerosis Treatment Plans
Their Passion for Healing
is What Sets Them Apart
With access to MRI's, lab, pharmacy, infusion and physical therapy services—an appointment with the Multiple Sclerosis Clinic will be convenient and comprehensive. If you know someone who has multiple sclerosis, please consider sharing our services with them.
Learn more about Saunders Medical Center's MS Clinic Serving Patients Throughout the Midwest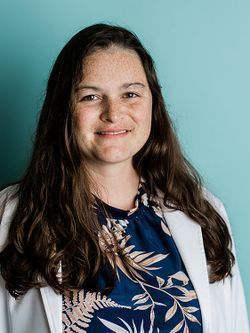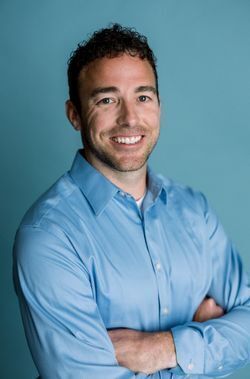 ---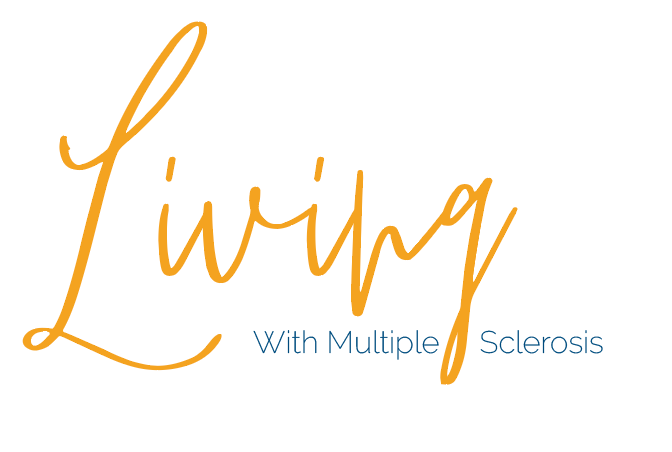 Helping families to create life plans to manage MS
What can you expect from an appointment with the MS Clinic at Saunders Medical Center? Hope and a Treatment Plan! 
Working with hundreds of individuals for several years, we take time with you to understand the disease, what causes it and how to live with it. 
Many are affected during the prime of life age 19-54. They are loving their career and taking care of their family. MS affects the entire family, not just the individual so it is common to meet with the family too!
We educate and empower our patients to be able to live their best life.
There are over 20 different treatment options available today! It is important to make an educated plan that fits your needs and lifestyle. Treatment can also prevent further problems. 
If lab work, an MRI, Infusion or physical therapy is needed—it is all right here in the same facility. We also have a social worker to assist the family in finding programs for meds, home health care, etc.
We give hope. And solutions. 
---
What is MS?
Multiple sclerosis (MS) is a progressive neurodegenerative condition, where the body's immune system mistakenly attacks the myelin sheath that insulates nerve fibers. This disrupts the electric signals traveling along the nerve fibers from the brain to the rest of the body and back, and leads to symptoms such as numbness and tingling, muscle spasms, walking difficulties, and pain. 
MS symptoms usually appear when a person is between the ages of 20 and 50. However, the disease can also occur in young children and the elderly.
---
"Multiple sclerosis may be a part of who you are, but it doesn't define you."
Awareness - Whatever It Takes 
MS Awareness Week March 12-18, 2023  | World MS Day May 30, 2023
Multiple sclerosis and the MS movement - everyone working to change lives as we drive toward a world free of MS- become better known each year. But more must be done to spread the word.
Every day, people living with MS do whatever it takes to move their lives forward despite the challenges. By sharing their stories, we help people better understand life with MS and become inspired to do whatever it takes to change the world for people living with MS. 

You can help ensure that more people understand what life with MS can be like and engage more people to do something about it, by following our media channels and sharing the stories of those living with MS, who move life forward every day and don't let MS define them.

"Multiple sclerosis may be a part of who you are, but it doesn't define you as a person. You are who you are, and MS can't take that away from you." - Clarissa, diagnosed in 2006. Explore powerful stories of people with MS.

Together we will do whatever it takes to change the world for people with MS.
https://www.nationalmssociety.org/Get-Involved/Raise-Awareness#section-1
Centrally located to serve the Midwest
Serving patients with multiple sclerosis throughout Nebraska and surrounding states, Saunders Medical Center is ready to provide hope and a treatment plan.
---
Connecting you with great resources and tools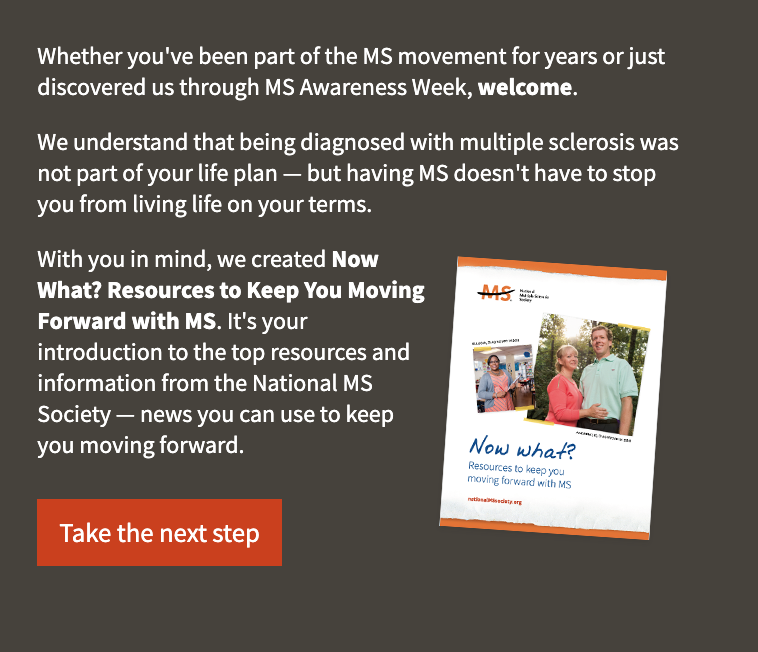 We are here for you and provide you useful resources to meet your needs on this journey. Contact us with any of your questions or make an appointment today!