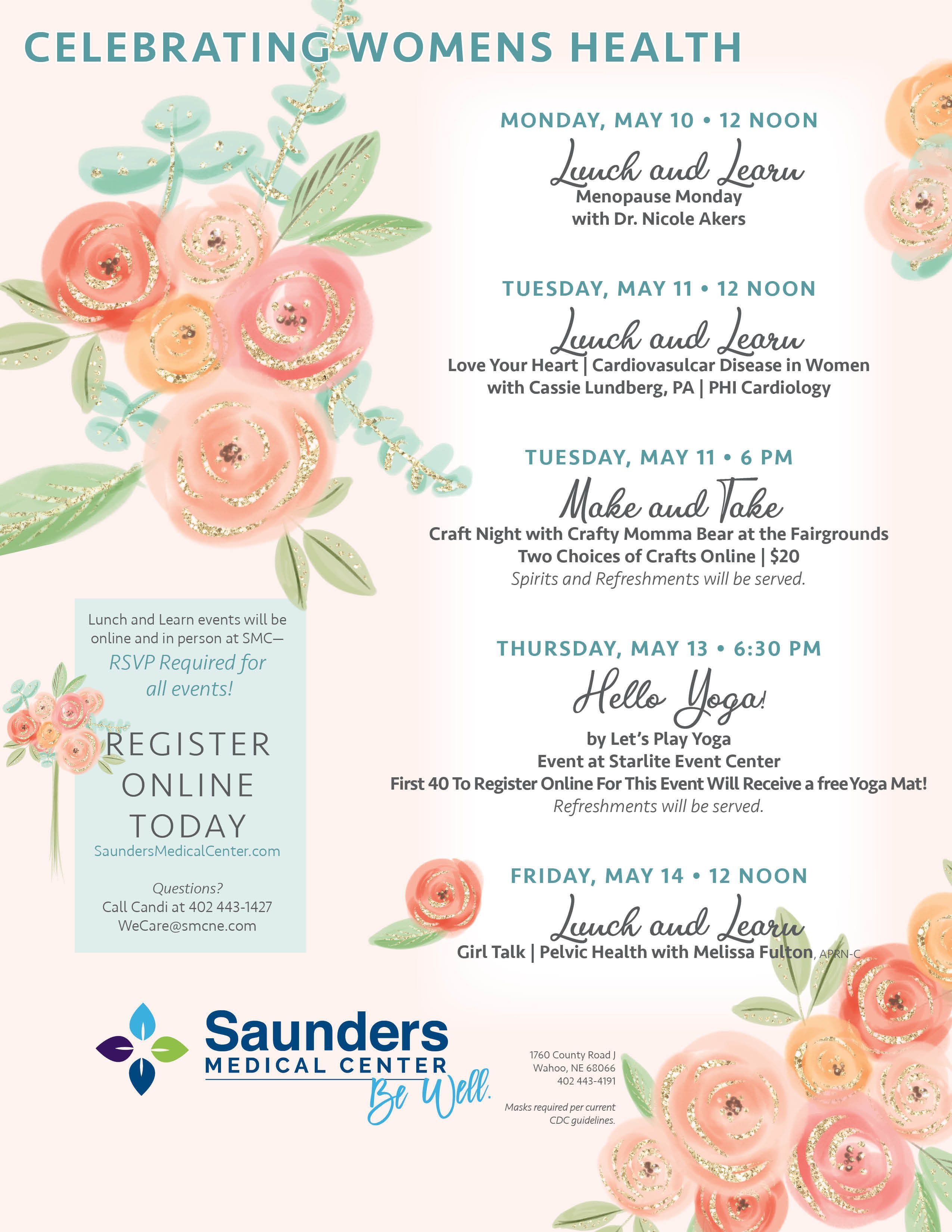 Celebrating Women's Health in 2021
Celebrating the Women at SMC and Beyond
Take care of you! Many times women choose to take care of others. It is their nature. This week we are reminding women to take a little time for themselves, even during a pandemic! Whether it is taking time for a 5-minute quiet meditation break or a brisk walk, it is important to keep caring for you. 
We also want to remind women to schedule their well-woman exams through May 21 and receive a free gift!
Interested in taking this further? Incorporate simple preventative and positive health behaviors into everyday life. Consider learning more about health coaches, mammography, and community wellness programs as you take time for you. Be Well.
---
Just a few of our heroes!
It's Women's Health Week! We appreciate all our team does, including the care they provide to their families and our community! Here are just a few of them:
All photos by Autumn Waldman Photography.