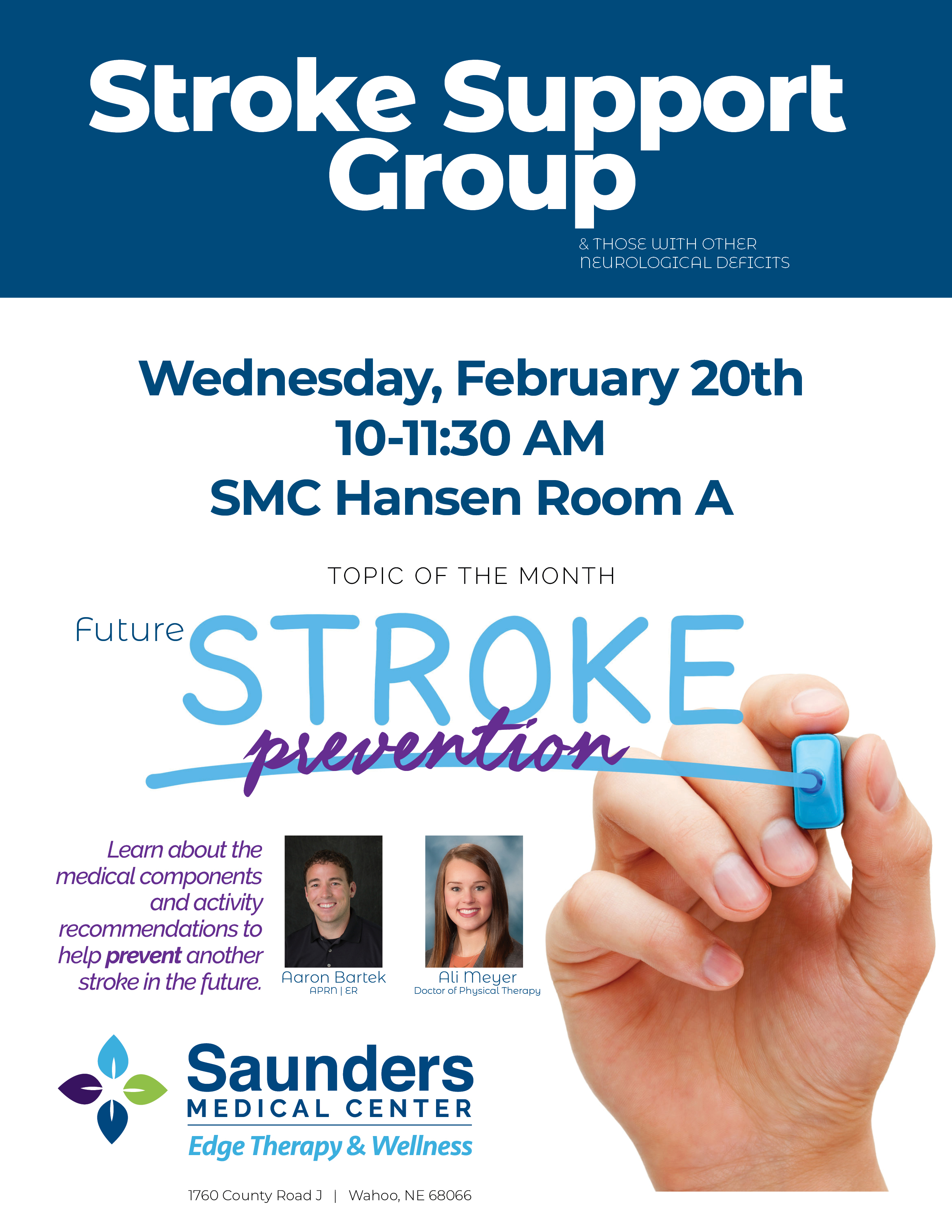 ---
Stroke Support Group & those with Other Neurological Deficits
Wednesday, February 20th | 10-11:30 AM | SMC Hansen Room A
Topic of the Month Future Stroke Prevention
Learn about the medical components and activity recommendations to help prevent another stroke in the future.
Featured Speakers
Aaron Bartek, APRN | ER
Ali Meyer, Doctor of Physical Therapy
Light refreshments will be provided! RSVP preferred to 402-443-1426 or email acmeyer@smcne.com.
Feel free to contact us with questions or future topic suggestions!