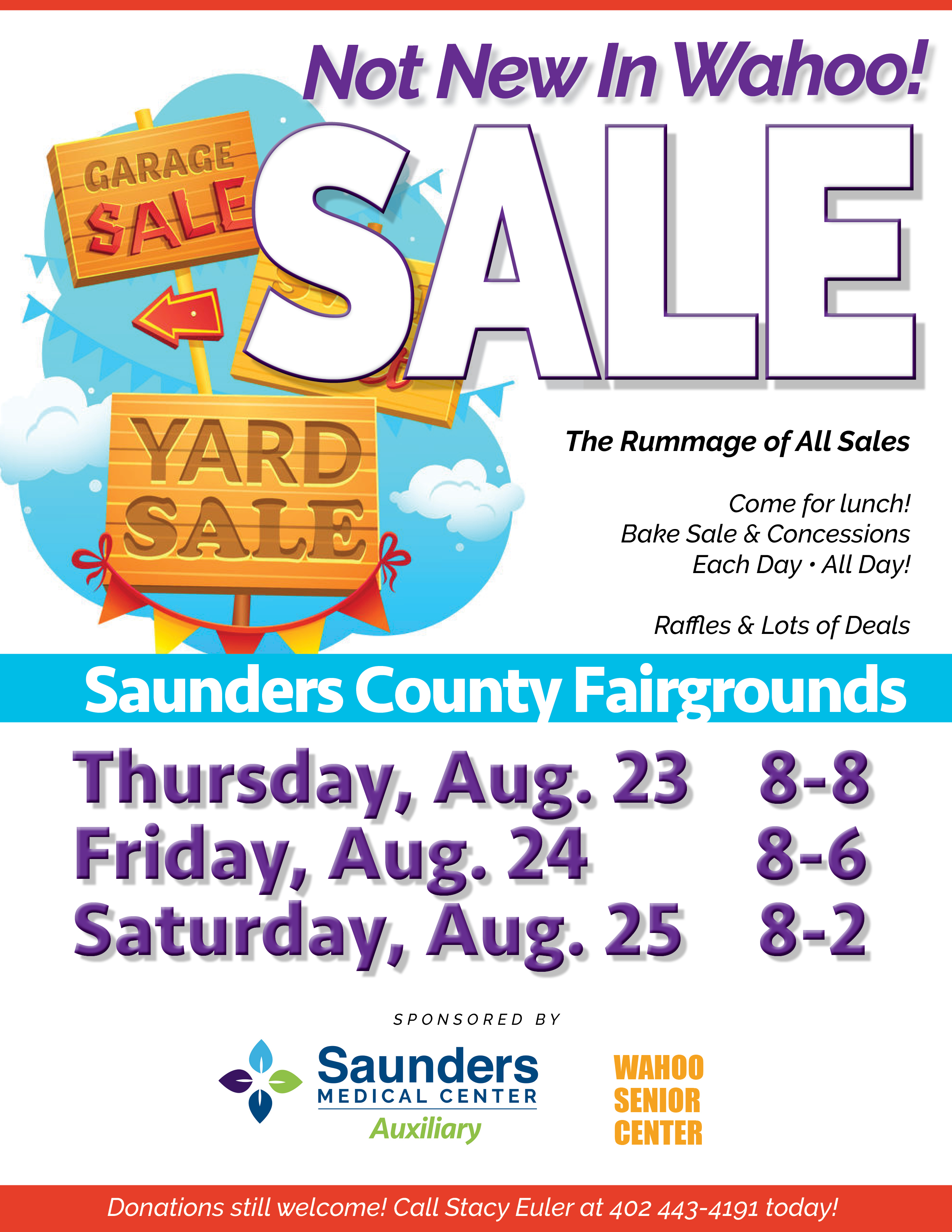 The Big Sale Is Coming Soon!
Stock up August 23-25 at Saunders County Fairgrounds!
---
Volunteer Today!
Click here to volunteer to work this event!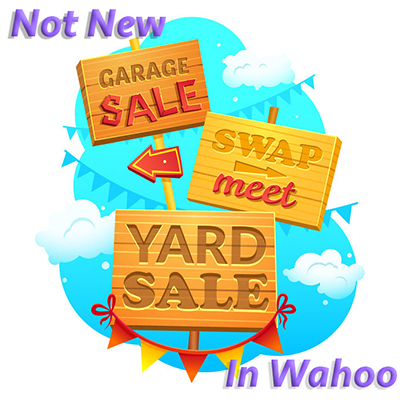 ---
DONATIONS
Donations may be dropped off at the west doors of 142 W. 11th Street, Wahoo (JEO/SMC offices) any time. Receipts for your tax deductible gifts will be provided.
If you have donations, call Stacy Euler at 402 443-4191.
---
Raffle Tickets
Please turn in sold raffle tickets at the rummage sale no later than Friday, August 24th by dropping them off at the hospital or JEO. If you are homebound, we can pick them up! Just call us at 402 443-4191.
---