Looking for a way to help?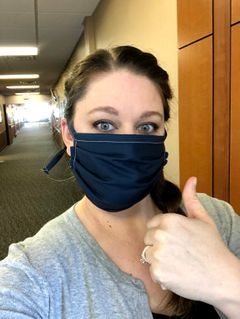 The Centers for Disease Control (CDC) is additionally recommending healthy (not just sick) individuals to use non-surgical masks when they must be in public. The use of masks for healthy individuals will help minimize the risk but please note this is not a full barrier from COVID19 exposure. 
Full details of the recommendation by the CDC may be found here and includes:
How to Wear a Cloth Face Covering
Homemade Cloth Face Coverings (Washing, Wearing and Making Instructions)
Ideally, fabric should be solid colors, but we will take any masks.
If you have questions or masks ready to donate, please email WeCare@smcne.com or call 402 443-1427. 
Package all items in a zip lock bag and note your name and address. 
Distribution will first go to staff and then patients.
Thank You and Be Well.