Want to achieve wellness goals? We can help. Come learn at this free lunch!
Want to feel better? Don't know who to turn to? We can help.
Saunders Medical Center is committed to helping you achieve your health and wellness goals. We assist you in creating a plan and offer accountability.
Health coaching services are FREE! It is simply part of our mission of serving our community: to assist you in living the best you can!
Come learn about our team of health coaches and what we can offer you and your family!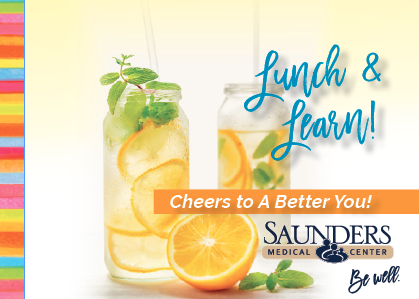 Tuesday, Dec. 5 Noon-1pm
Union Bank Community Room, Wahoo
FREE PRESENTATION & LUNCH
RSVP Requested 402 443-1422
Presented by our Health Coaches:
Lori Russell, R.N.  |  Judy Pearson, R.N.  |  Nicole Josephsen RN, BSN