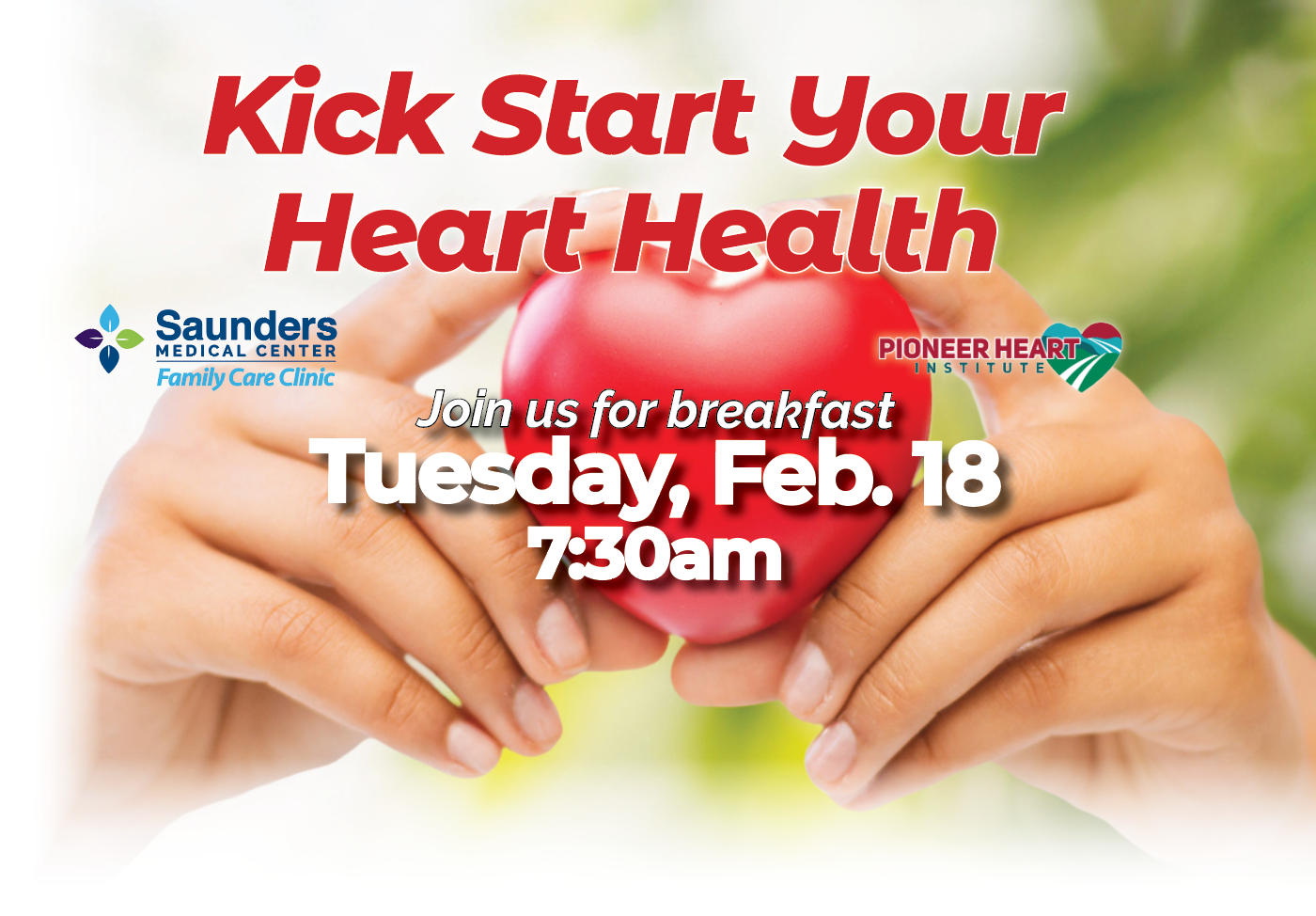 Kick Start Your Heart Health
Take Care Of Your Heart! There are things you can do to increase the health of your heart muscle. Learn more from the featured speaker from Pioneer Heart Institute's cardiologist GINA MENTZER, MD FHFSA. All ages and health ranges are welcome!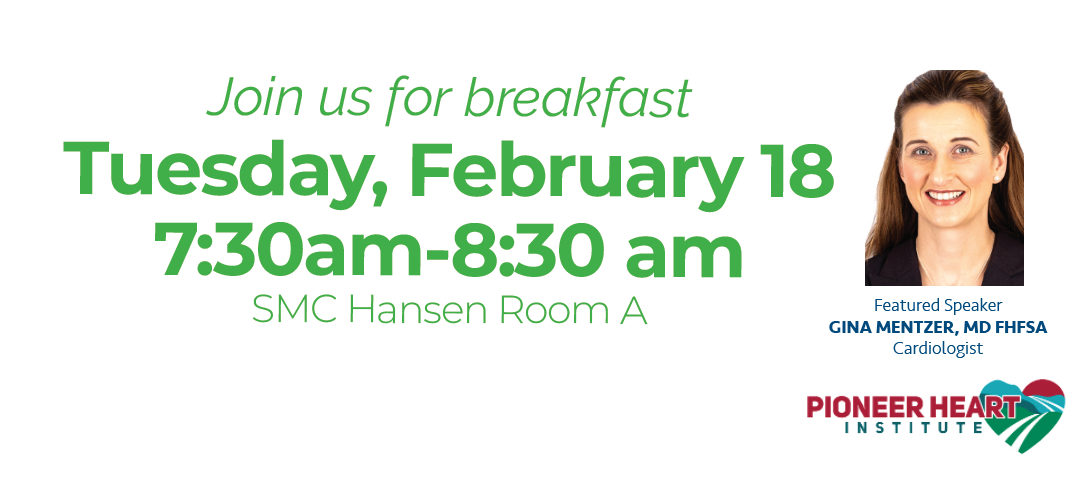 Breakfast included. Stop in for as long as you can. Speaker will go until 8:30 but if you need to leave early, you are welcome. Everyone can benefit from this event!
Event at Saunders Medical Center.
Kick Start Your Heart Health | Tuesday, Feb. 18 7:30am | FREE Event to learn about your health