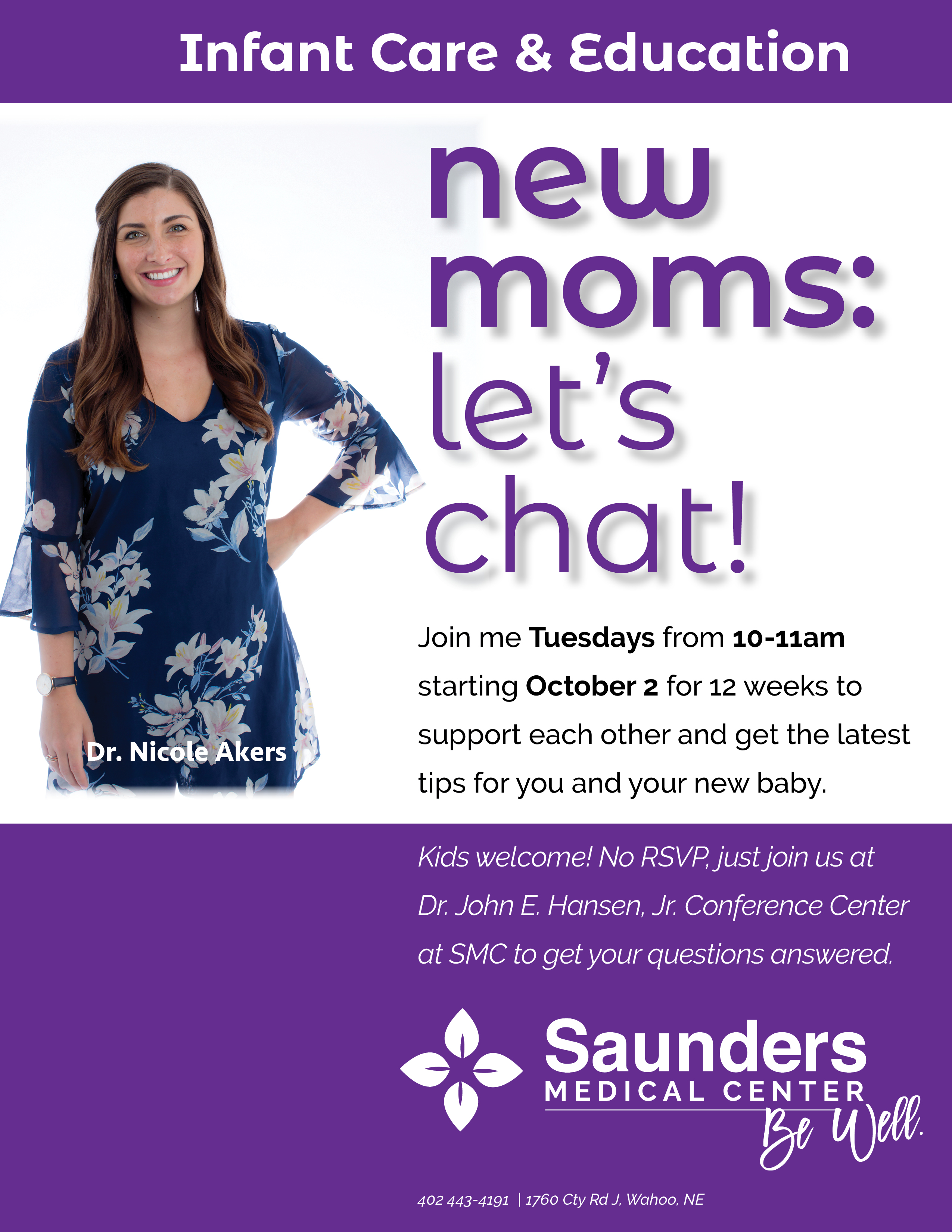 Join Dr. Nicole Akers for Infant Care Education for new moms each Tuesday!
New moms: Let's chat!
Join Nicole Akers, MD Tuesdays from 10-11am starting October 2 for 12 weeks to support each other and get the latest tips for you and your new baby. 
Kids welcome! No RSVP, just join us at Dr. John E. Hansen, Jr. Conference Center at SMC to get your questions answered.